Many Hawaii Companies Have Not Fully Protected their Local Brand Names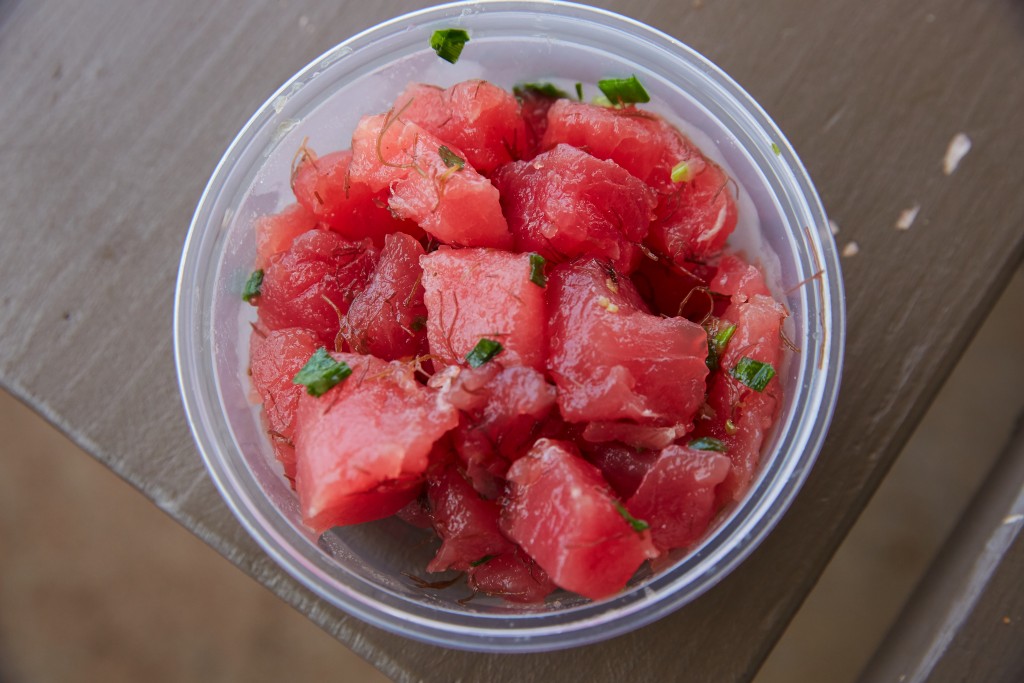 The U.S. Patent and Trademark Office lists 1,645 trademarked businesses with Hawaii, Hawaiian or Aloha in the name. Of those, only 60 percent or 983 are based in the Islands. The rest are based on the Mainland or Alaska.
Compare that with words associated with two other U.S. regions: Of businesses with Texas, Texan or Howdy in the trademarked name, 86 percent were based in Texas. Businesses with New York, New Yorker or Big Apple in the trademark, 45 percent were based in New York state.
The market value placed on Hawaiian words and culture is a byproduct, welcome or not, of being a world-famous destination often nicknamed Paradise. Businesses will use Hawaiian words and culture to sell their products, whether they are based in Hawaii or not. Chicago-based Aloha Poke Co.'s legal claim to that name is not a unique case.
Of the 250 companies and organizations on Hawaii Business' 2018 Top 250 list, 38 have names that begin with Hawaii, Hawaiian or Aloha. The U.S. Patent and Trademark Office revealed that only 13 of those – one-third – have legally protected their names with federal trademarks.
One of the federally trademarked companies is Aiea-based sustainable energy business Hawaii Energy Connection, best known for its KumuKit brand. Partner and co-owner Steve Godmere says that as the business first succeeded, he and his partners realized the importance of trademarking their name and worked with the law firm Cades Schutte to protect the brand.
"We realized people were recognizing us. Customers were developing expectations of our brand and we wanted to eliminate any chances of another company giving customers a false impression," Godmere says. "We were protecting the quality of the product associated with our name."
Hawaii Energy Connection does business on a national level now with a second location in New York, doing business as National Energy Connection. "We are very fortunate to be serving Hawaii customers and we feel the name Hawaii Energy is best suited for Hawaii customers," Godmere says.
When Honolulu City & County Employees Federal Credit Union rebranded as Aloha Pacific Federal Credit Union in 2007, the credit union's leaders envisioned neighbor island and Mainland expansion, says VP of Risk Management Kris Kono.
"We talked about it and decided to register it (trademark the name) because we didn't want the issue of Aloha Pacific usage coming up. We thought if there is a plan to go into Las Vegas, how do we protect our interests there? Just thinking ahead that's all," says Kono. The credit union now operates a branch in Las Vegas.
Aloha Pacific filed for a federal trademark in 2007. Initially, it wanted to be called Aloha Federal Credit Union but at that time an Aloha Airlines FCU already existed, without a trademark on the name. To maintain good relations and respect their brand, the name Aloha Pacific was chosen.
Local businesses federally trademark names for a variety of reasons but mainly to avoid future conflict. A state trademark will protect your business identifier locally, but a federal trademark on the same name – even if taken out later – will trump a state trademark, local lawyers say. Though you may continue to use the state-trademarked name because of "prior use," the competing federal trademark could block any expansion by your company's brand.