Mainland and Foreign Buyers had Big Impact on Maui in 2021
They bought more than a third of all homes sold on Maui last year and accounted for almost half of the money spent.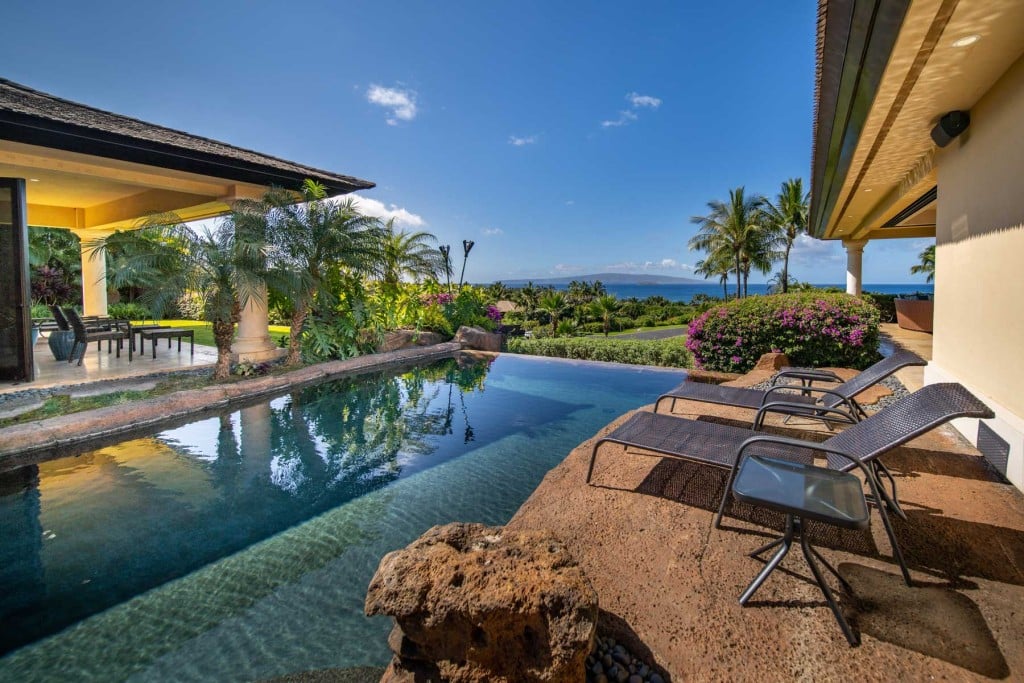 Local buyers on Maui only accounted for 64% of all home sales last year: 1,876 of the 2,948 single-family homes and condos that changed hands on the Valley Isle.
And because a lot of the most expensive homes were sold to mainland and foreign buyers, local purchasers accounted for just 52% of the $3.6 billion in sales, according to an analysis of the 2021 buyer statistics report from Title Guaranty Hawaii.
The percentages for local buyers on Maui were below the statewide numbers. Statewide in 2021, local buyers bought 76% of all single-family homes and condominiums, and those sales accounted for 65% of the total price volume.
Sales of luxury estates in Wailea and Mākena in South Maui and West Maui's Kapalua Resort were a major reason. The highest price in all of Hawaiʻi last year was $45 million, for a home in Wailea. Just to the south, three homes in Mākena changed hands for $24 million to $25 million.
The people buying those luxury estates are mostly from the West Coast, says Ryan MacLaughlin, principal broker and owner of Island Sotheby's International Realty on Maui. He had two $25 million sales in Mākena last spring and recently sold another home for $18.5 million to a West Coast buyer – a six-bedroom, seven-bath, 6,860-square-foot estate on a 1-acre site mauka of Wailea Resort, with expansive ocean views.
"The West Coast is a feeder market and specifically, Seattle, San Francisco and L.A.," he says. "We don't really get (buyers from) down in San Diego but mostly the Northwest and into L.A. is all of our mainland buys."
MacLaughlin says his firm saw an uptick in prospective buyers from the East Coast, including New York and Florida. Just last week Island Sotheby's fielded a call from Toronto, which is not where most Canadian buyers come from, he says. "Usually it's Vancouver."
Here are more insights from Title Guaranty Hawaii's 2021 report.
From north of the border: Maui has traditionally been Hawai'i's top market for Canadian buyers, whose numbers rebounded to about 2% of all purchases in 2021 after dipping to 1% in 2020.
Canadians spent more than $61 million on 35 properties in South Maui and paid $21.4 million for 10 properties in West Maui. They also bought two properties in East Maui for a total of $1.2 million and one Upcountry property for $799,000.
South Maui: Kīhei to Mākena had the highest number of sales of any area on Maui – 956 – and the largest sales volume at $2.1 billion
At least 20 homes sold for $10 million or more in Wailea and Mākena last year and there are currently 16 such homes listed in South Maui. MacLaughlin says many properties in that stratosphere sell without going on the market.
West Maui: This area had the second-highest number of sales at 745, for a total of $1.02 billion. U.S. buyers accounted for $991 million – 52% of those sales to Hawai'i buyers and the rest to mainland buyers – while 14 sales totaling $28.8 million were to buyers from Canada (10), the United Kingdom (two), the United Arab Emirates (one) and Germany (one).
From the Golden State: Californians purchased 15% of all homes sold across Maui, accounting for 19.5% of the sales volume. In West Maui, California buyers bought 24% of the 731 homes, for 27% of the sales volume. And across South Maui, they accounted for 19% of sales and 21% of volume.
Central Maui: This was the largest market for local buyers: They bought 86% of the 587 homes sold. But that's fewer than the 603 homes purchased by local buyers in 2020 and the 610 homes bought in 2019.
Many local buyers on Maui buy at or below the median home price, which is currently more than $1.1 million for a single-family home and $725,000 for a condo. MacLaughlin says the inventory of such homes is super tight.
"This is the absolute 100% lowest inventory we've ever seen in the history of real estate on Maui on all levels," MacLaughlin says. "And the median price range is where everybody's trying to buy."