Make a Cheap, Group Deal – Then a Mob Might Arrive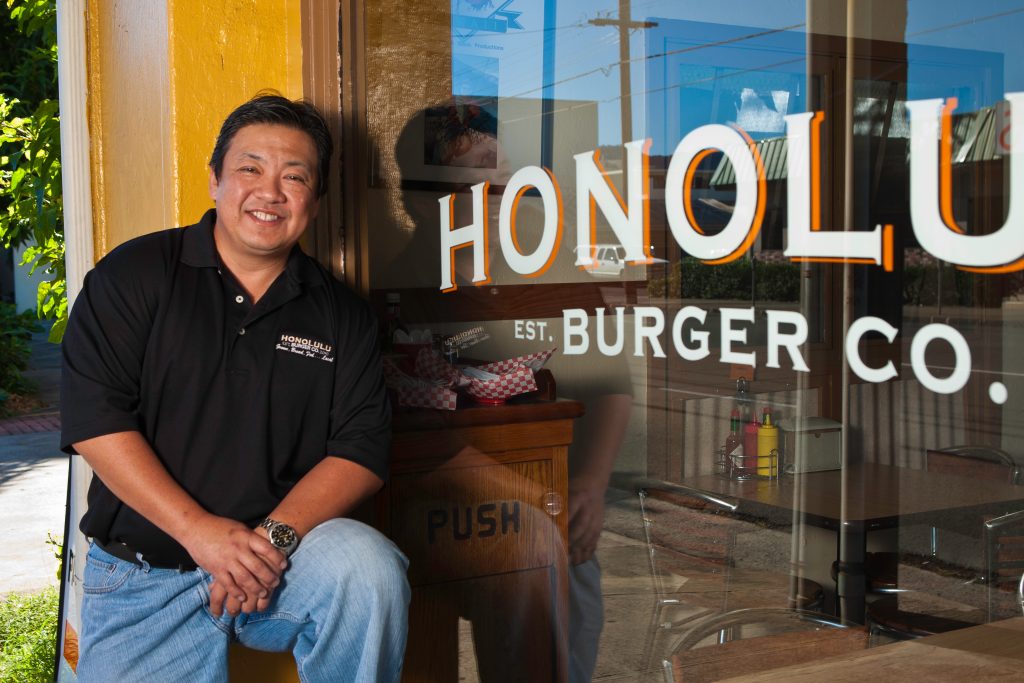 What if you could get hundreds, even thousands, of customers with little effort and no upfront costs? That's the promise of online group buying sites such as Groupon, Play Hawaii, Living Social and Hot Deals Hawaii.
Ken Takahashi, owner of Honolulu Burger Co. on Beretania Street, is a believer. He has offered deals through Play Hawaii and Groupon, and both were "very successful." His Play Hawaii deal – a $20 gift certificate for $10 – ran in October and more than 900 were sold. The next month, he offered a $5 deal good for $10 worth of food and drinks with Groupon, and, in 48 hours, 1,786 people purchased it.
"Initially, I was shocked and thrilled that so many people purchased the deal," Takahashi says. "Then, my excitement was overcome by panic."
But he was prepared. He stocked up on supplies and beefed up staff. On the first day the deal was redeemable, HBC served nearly 300 burgers – double what it sells on an average day.
"These types of deals are a good way to advertise my new business without taking a risk on traditional media. If it doesn't work, it won't cost me anything."
But, he cautions, the concept isn't for everyone. Julie Mossler, public relations/community marketing manager at Groupon, agrees, adding that restaurants, spas and activities businesses have experienced the most success.
Many of these group-buying platforms require businesses to offer a minimum 50-percent discount. Then, typically, the website gets half of the price. For HBC's $5-for-$10 Groupon deal, Takahashi's cut was $2.50.
"And you don't get all the money in one check," he explains. "After the first week, Groupon paid me one-third of what was sold and then I got the next one-third the following month and the final payment the next month."
The real measure of success is repeat business, Takahashi says, and that's been strong.
"If businesses can afford to make the initial investment and absorb a lot of the costs in the beginning, this type of sales is worth it. You just have to be prepared."
Groupon Hawaii
More than 130,000 subscribers in Hawaii and 50 million worldwide. Top three deals in Honolulu:
1. Nordstrom Rack
$25 for $50 worth of shoes, apparel and more at Nordstrom Rack (nationwide deal).
5,805 sold locally
2. The Fat Greek
$12 for $25 worth of food and drinks.
2,904 sold locally
3. Lanikai Juice
$3 for $6 worth of goodies.
2,595 sold locally