Mana Up Names 2nd Cohort of Hawaii Companies Aiming for Worldwide Growth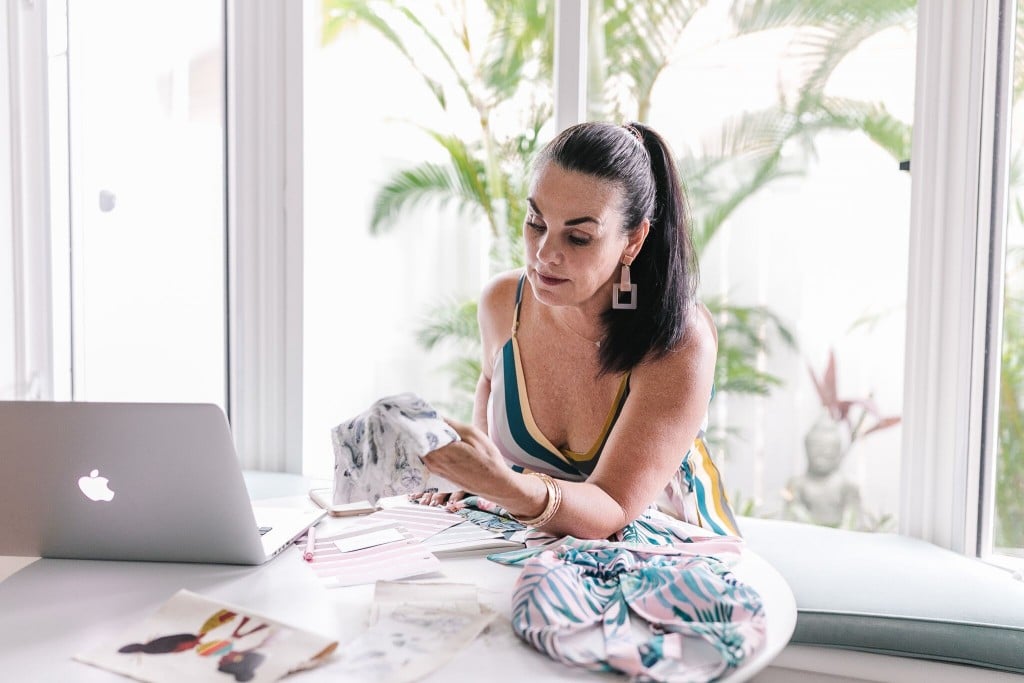 The startup accelerator aims to feed the global demand for Island brands.
Startup accelerator Mana Up today announced its second cohort of 11 local companies, whose products include coffee, clothing, jewelry and stationery – made with Hawaii themes and inspiration.
They were selected from 73 applicants and begin their 12-week program Aug. 15. Mana Up aims to help the companies grow their businesses with help on marketing, sourcing, manufacturing and shipping.
Mana Up says its first cohort of 10 companies, announced in January 2018, has already benefited Hawaii's economy. Collectively, the 10 reported 61 percent growth in the first quarter of 2018 versus the same time last year.
"These results are very promising and support our belief that product businesses that elevate Hawaii's brand, have their headquarters here and are suitable for export have a great chance of success and can be strong contributors to Hawaii's economy," says Meli James, Mana Up co-founder along with Brittany Heyd.
"We are equally excited about our next cohort."
The 12 companies in the second cohort are, in alphabetical order:
Founders: Kelleigh Stewart and Brandon von Damitz
The Puna-based coffee farm was grand champion in the annual Hawaii Coffee Association Statewide Cupping Competition – the first farm outside of Kona and Kau so honored.
Founder: Stacey Nomura
Bradley & Lily have been creating stationery printed in Honolulu on domestically milled or recycled paper since 2005.
Founders: Vira Sananikone and Alice Kim
Hanalei Co. sells the founders' gentle and restorative skin care products that use natural ingredients such as kukui nut oil, aloe, papaya, lavender and raw cane sugar.
Founder: Tanya Uyehara
Lahaole means uncommon and rare, and Uyehara says that's the kind of handmade jewelry and clothing that her company sells – items that share stories of Hawaii and Hawaiian culture.
Founders: Frank Luhan and Cindy Eastman
The business offers a tropically inspired collection of clothing, accessories and gifts curated in Hawaii, and collaborations with local artists.
Founders: Rosalyn Ardoin and Mike Koenigs
Ardoin says she couldn't pronounce half of the ingredients on the allegedly "natural" sunscreens she needed for her 2-year-old daughter, so she started making her own.
Founders: Steve Sakala, Melinda Goossen, Pelin Thorogood, Andy Noorda and Shimyrre Britt
The company calls itself Hawaii's first wellness-driven hemp company and says its hemp-extract oils and other products help increase focus and mental clarity, provide restful sleep, lower anxiety and relieve acute and chronic pain.
Founders: Kimo Tuyay, Min Tuyay and Jacob Muise
Maui Nui Venison offers wild harvested meats from Hawaii through its jerkies and fresh meat products. The company says it works with suppliers who strive to humanely manage wild and invasive venison and other animals to contribute to the sustainability of wild food systems.
Founder: Nick Kuchar
The founder creates prints inspired by the early days of surfing and beach culture by using vintage color palettes and typography.
Founder: Kanoelani Davis
Davis says PoMahina offers modern interpretations of wearable art and fashion heavily inspired by Hawaiian prints. The brand, based on Molokai, features shirts, dresses, workout wear and traditional malo.
Founder: Adam Tabura
Tabura, co-winner of season 4 of the TV show, "The Great Food Truck Race," offers a range of Hawaii-inspired spice and salt blends perfect for cooking.