March is Red Cross Month
Coming out of the worst US disaster year on record and into the new year with catastrophic flooding and evacuations on multiple islands, it is a good time to reflect on the mission of the American Red Cross – which aims to alleviate human suffering in the face of emergencies by mobilizing the power of volunteers and the generosity of donors.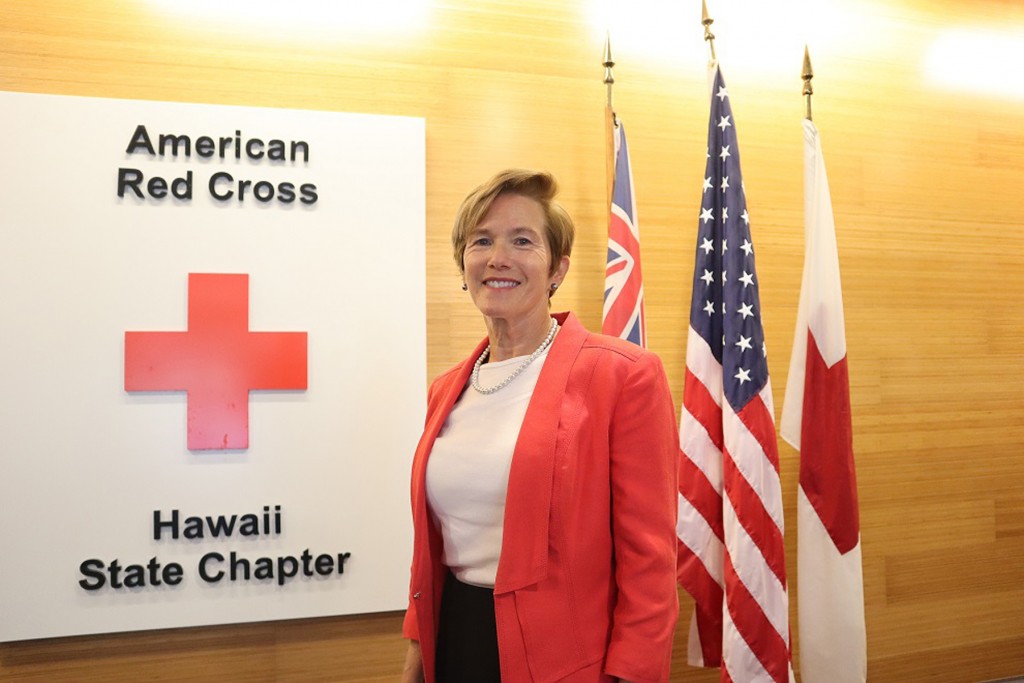 Here in Hawaii, we respond to an emergency every four to seven days. March is Red Cross Month and this year's theme of "Help Can't Wait" seems particularly relevant.
This month we also take a moment to laud the efforts of our dedicated and tireless volunteers; 15 Red Cross Heroes from our Hawaiian Islands, Guam, Saipan and American Samoa will be honored at a special virtual event on March 20. Few realize that we rely on volunteers for about 90% of our work – an accomplishment complicated currently by the pandemic. Filling a variety of roles from mental health counseling to routine office work to helping with vaccination clinics and sheltering, our volunteers are critical to our success.
Special red lighting at Honolulu Hale and Aloha Tower this month celebrate the Red Cross. When passing by, we invite people to let those lights serve as a reminder that donations are a critical component of our work. The cots, blankets, food and other resources are thanks to the generosity of those who give. Be a part of this by donating on March 24 as we celebrate Giving Day.
Help can't wait, and we invite everyone to be a part of the effort. To support as a volunteer, to donate or for opportunities to become a corporate partner, please visit www.redcross.org/hawaii. Together, we can continue to strengthen the community against disasters.