Market for sipsters don't worry, you can come, too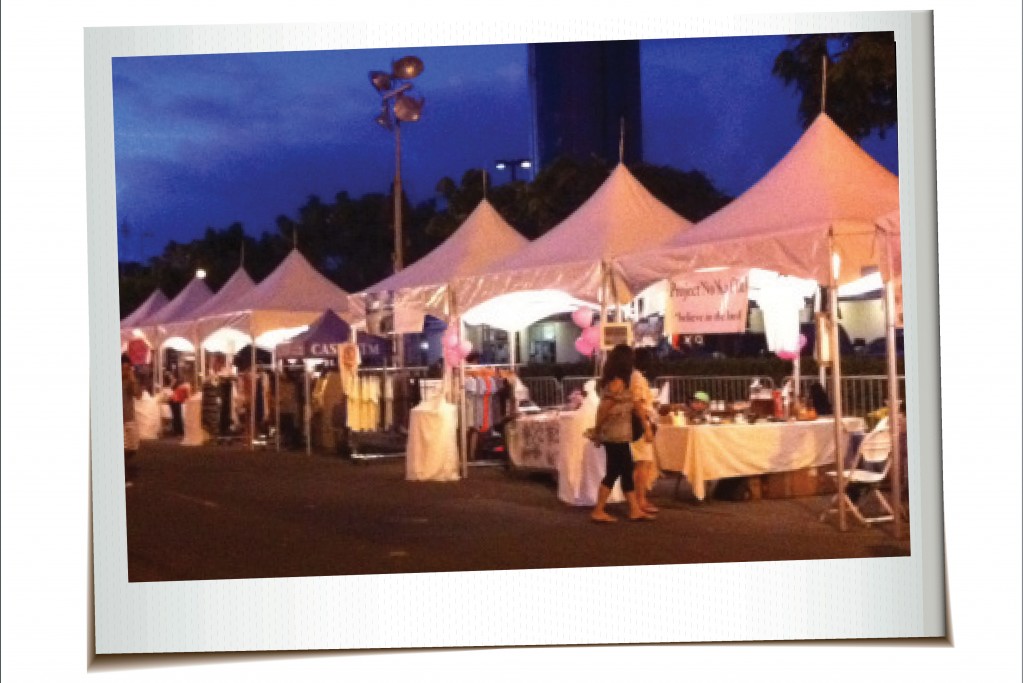 Chef Chris Okuhara says he wasn't left with a crumb at the inaugural Honolulu Night Market in Kakaako in October.
The co-owner of Miso & Ale, a "pop-up" eatery, says close to 1,000 people visited his booth, which served pork adobo sausage on a challa bun, Chinese beef-brisket stew with rice, and beignets with Apple Jack pastry crème.
As a pop-up, Miso & Ale has no permanent location, so the Honolulu Night Market is a welcome venue, Okuhara says.
The inspiration for the night market/block party came to Poni Askew, founder and CEO of StreetGrindz, after she launched the "Eat the Street" food-truck rally two years ago.
"We had gotten so many inquiries from food vendors and artisans who wanted to be a part of 'Eat the Street,' but we wanted to keep 'Eat the Street' as a food-truck rally. So the Honolulu Night Market was born," she explains.
The market aims for an edgy atmosphere with retail, food, fashion and entertainment, Askew says, targeting urban hipsters. However, attendees also include families and retirees.
StreetGrindz is committed to supporting small businesses by creating opportunities for them through different platforms.
Night markets take place around the world, so, "It dawned on me that, as multicultural as we are in Hawaii, why don't we have a night market?" says Askew. "I thought this concept could serve Hawaii and our visitors, and benefit the small-business owners crying for the opportunity to have a platform to sell their products."