Mary Flood: VP of Sales and Marketing, D.R. Horton – Schuler Division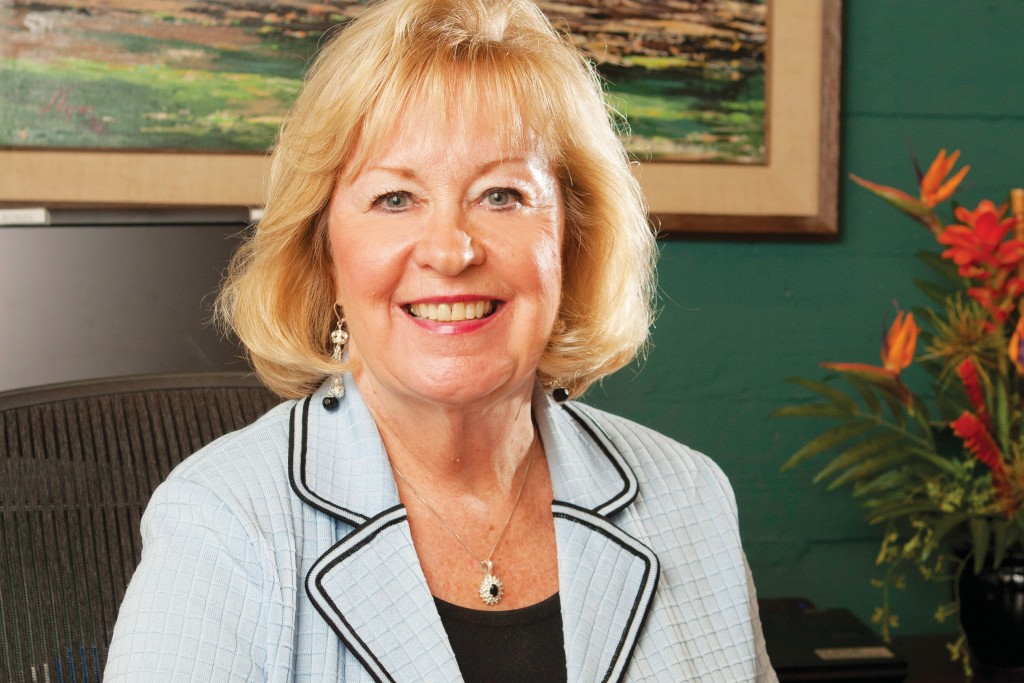 Mary Flood has been in the real estate business for more than 30 years, and is a past president of the Building Industry Association of Hawaii and the Honolulu Board of Realtors. Originally from the small town of Eden, Wis., she volunteers for local nonprofits, including the American Cancer Society, Special Olympics Hawaii and the Great Aloha Run.
HB: The Honolulu Board of Realtors named you Realtor of the Year in 2010. If there is one piece of advice you would give a new Realtor, what would it be?
Get involved! In order to be successful, Realtors today need to be on the cutting edge with technology, market knowledge and marketing techniques. The best way to do this is to participate in board activities with the top Realtors in the industry and learn from them.
HB: You formerly were an educator in speech pathology. How did that experience help in your new career?
Communication and helping others have always been important to me. In speech pathology, I helped children to overcome problems and communicate more clearly. In real estate, I have helped many young families overcome problems and realize their dream of home ownership. Both professions have given me a great satisfaction. I started selling real estate to supplement my income but stayed because I enjoyed the work.
HB: You do a lot of volunteer work. Why?
Volunteering comes naturally to me. Both of my parents volunteered in the community. Despite having nine children, my mother was the one who drove the nuns to their appointments and volunteered at all school functions. To assist others just makes sense as a good citizen and neighbor.