Maternity Tourism in Hawaii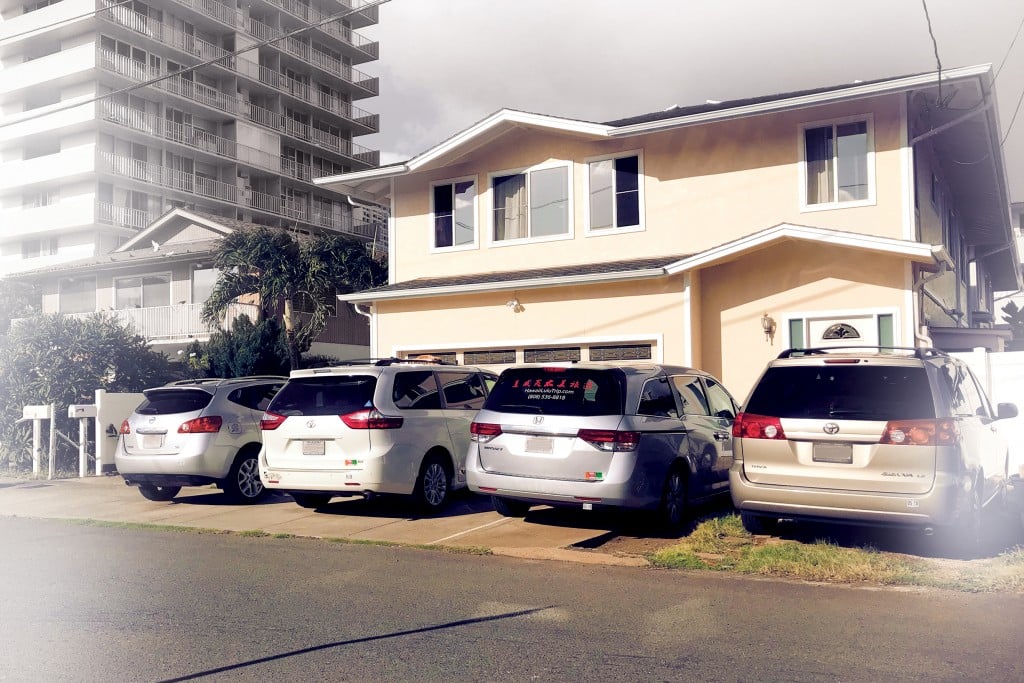 Maternity Tourism is Costly
Even the cheapest services offered by HI Baby USA Center are costly. According to its website, which is almost entirely in Mandarin, the minimum cost is $9,000 for each of the two months before birth and $15,000 after birth. For that you get a one-bedroom, one-bathroom apartment plus three meals a day before birth and five meals after.
That totals $33,000 for a standard three-month stay. A nanny after birth is extra and the price does not include hospital fees for the actual birth and any medical care afterward for mother or child.
HISummer International offers a different package that does not include meals. A fee of $21,000 per month gives you a two-bedroom apartment in Waikīkī; that also includes pickup and drop-off at Daniel K. Inouye International Airport, preparing women for clinic appointments, plus a tour of Honolulu's Chinatown and a Costco visit once a week.
The rent for a furnished two-bedroom apartment in Waikīkī can run from $1,800 to $3,000 monthly. That leaves a huge profit margin for HISummer International.
"Other cities are definitely cheaper. But this is Waikīkī and you can't compare with other cities," Emma says.
Emma says she also serves as the middleman for clients by finding vacation rental homes based on each customer's wants and needs, but the client must arrange their own meals and other services.
"I don't want to be responsible for the customer's experience, say if I hire someone and they don't like it," Emma says. "They can just choose themselves who to hire."
She says having clients do most things themselves is simpler, means less work for her and saves the client money.
Legal Issues
There is no law preventing foreigners from giving birth in the U.S. and therefore ensuring their child has American citizenship. However, anyone who lies about the purpose of their visit to the U.S. can be charged with visa fraud, according to the U.S. Immigration and Customs Enforcement website.
The Los Angeles Times and other news organizations have reported that Southern California is a hotbed of maternity tourism and that many "birthing hotels" have been raided by ICE agents. According to one L.A. Times report, those arrested are usually operators, not the mothers, and sometimes the charges include illegally operating a business in a residential neighborhood.
Emma rents Airbnb units in the Waikīkī and Ala Moana neighborhoods for her clients. Even though Hawaii rents are expensive, she says many of her clients can afford the extra cost for a comfortable, spacious apartment and aren't inclined to share a room to save money. "I don't want to do that because they all usually rich people, and that's too much work."
Coming to America
The first step for someone in China to have a baby here: Get a visa. That's one service performed by the six HISummer International offices in China. Their goal is to help clients get visas and set up their "vacations." And on the surface, booking a maternity "vacation" is just like booking a regular one.
Emma says most mothers come to the United States about 1½ months before their due dates and leave one month after birth. The timing is to ensure the child is already in America if born early and makes certain that the mothers do not stay too long, as costs add up even for the wealthy.
Generally, a citizen of a foreign country who wishes to enter the U.S. must first obtain a visa: a nonimmigrant visa for temporary stay or an immigrant visa for permanent residence. Citizens of 38 qualified countries can visit the U.S. without a visa under the Visa Waiver Program.
Taiwan is part of the Visa Waiver Program but China is not.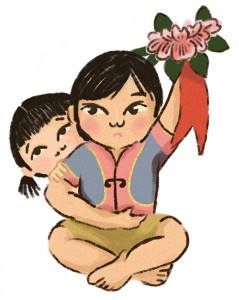 Rep. Steve King of Iowa hopes to shut down maternity tourism. Last year, the congressman introduced H.R. 140, the Birthright Citizenship Act. The purpose is to "clarify those classes of individuals born in the United States who are nationals and citizens of the United States at birth."
One proposed change: For anyone born in the U.S. to receive citizenship, one parent must be a citizen or national of the U.S., an alien lawfully admitted for permanent residence in the U.S. or an alien performing active service in the armed forces.
Repeated calls to the congressman and other supporters of the bill on multiple occasions were not returned.