Maternity Tourism in Hawaii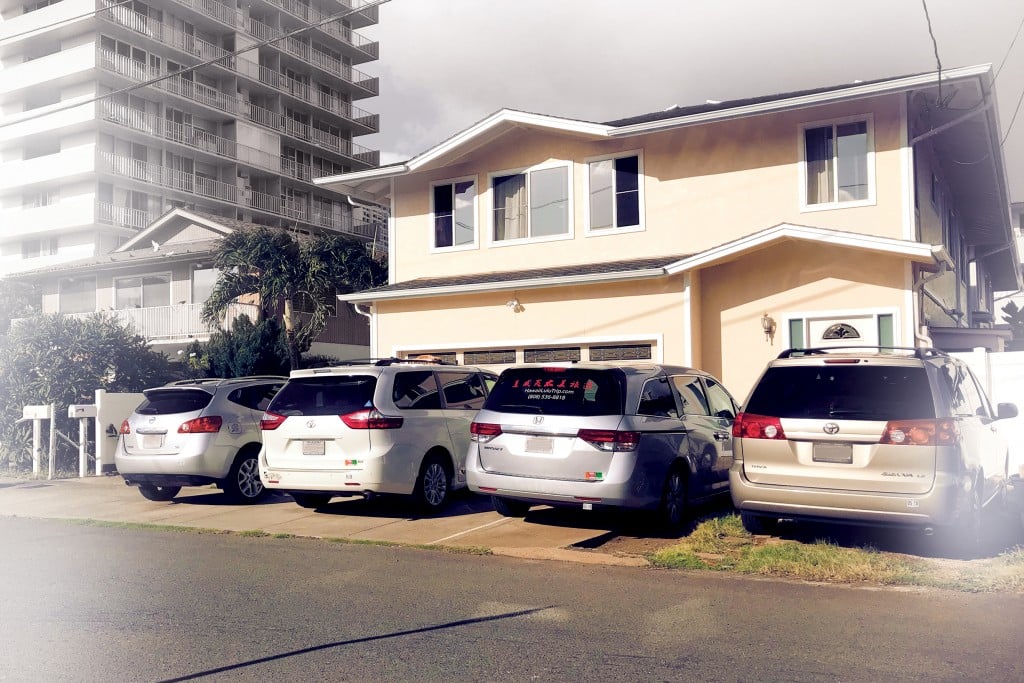 Maternity Tourism Elsewhere
Hong Kong had 88,000 births in 2010; almost half, 40,000, were to mainland Chinese mothers, according to the Hong Kong Hospital Authority and Department of Health. One reason so many Mainland Chinese mothers gave birth in Hong Kong was to escape penalties tied to having more than one child in China, before the 40-year one-child policy was lifted in 2016.
Chinese Law
Chinese authorities generally consider a child to be "born in China" if one parent is a Chinese citizen, even if the child was born outside of China. The "born in China" policy applies even if the child is born in America and issued a U.S. passport soon after birth.
Source: U.S. State Department
Hospital Costs in Hawaii
The costs for a hospital birth vary depending on the health of mother and child, and the length of their stay. For an uncomplicated birth, the process usually lasts two days for a vaginal delivery and three days for a C-section. Patients at both Kapiolani Medical Center for Women and Children and The Queen's Medical Center are billed for services after being discharged from the hospital.
Kapiolani posts its prices online for customers who do not have health insurance: vaginal delivery is $14,891 with hospital stay; a C-section is $24,061 with hospital stay.
The Queen's information telephone line provided these prices: vaginal delivery for $11,900 with hospital stay; C-section for $18,000 with hospital stay. Neither of the local maternity tourism companies cover any of the birth or medical costs.
Kapiolani averages 6,100 births a year, according to Kristen Bonilla, marketing manager in the communications department of Hawaii Pacific Health, Kapiolani's parent company. Queen's averages between 1,500 and 1,700 births a year, but neither hospital keeps track of a patient's nationality.
Many of the women coming to the Islands to give birth can't speak English proficiently; federal civil rights laws require hospitals to offer free translation services for mothers who need them.
See Their Websites
You can't use Google to find the websites for HI Baby USA Center or HISummer International, the two companies that support Chinese women who want to give birth in Hawaii. Their websites are almost entirely in Mandarin Chinese and aimed at Chinese people – not Americans.
The companies may change their web addresses, but at presstime, these shortcut links take you to their websites:
---
About the Reporter:
Nicole Tam is a journalism student at UH Manoa and a former Hawaii Business intern. A much shorter version of this report was published on the HoaOahu student journalism website as part of a class project. Tam is fluent in spoken and written Mandarin.