Maternity Tourism in Hawaii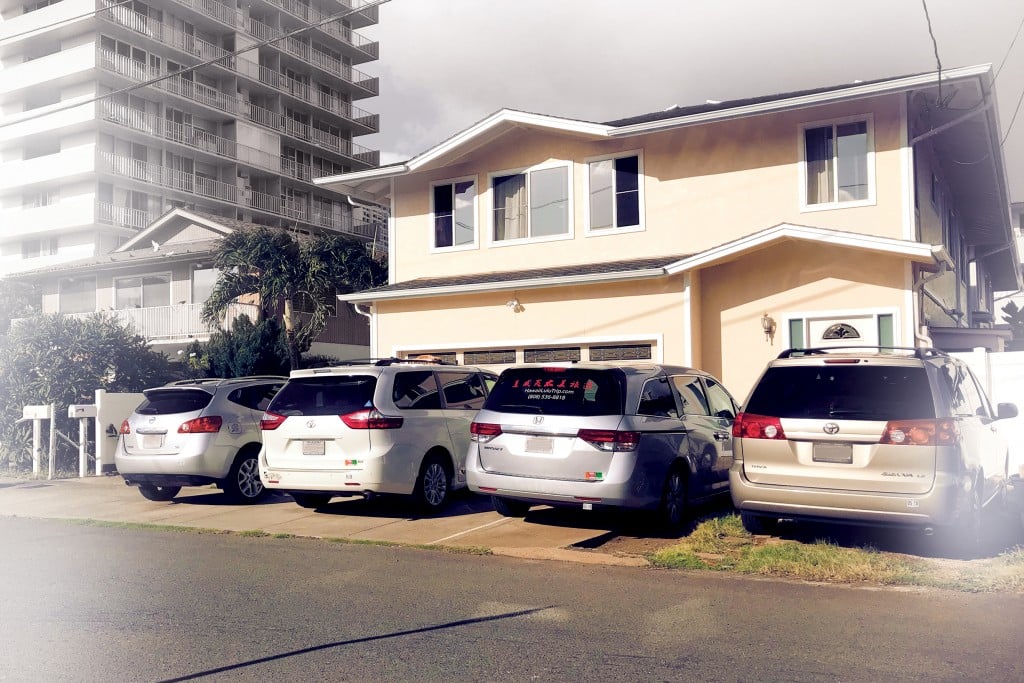 These two companies help
pregnant Chinese women
obtain visas and fly to Hawaii so their children are born here and get
U.S. citizenship
Goen Gao runs a tourism company for Chinese visitors called Hawaii Lulutrip, and a side business called HI Baby USA Center, which helps pregnant women from China to safely deliver babies in Hawaii.
The side business is part of maternity tourism, a growing business sector in Hawaii, California and other parts of the U.S. in which pregnant Chinese women travel to the U.S. to give birth so their children become American citizens and can get American passports.
But the service is not cheap: A baseline package for three months is $33,000, according to the HI Baby USA Center website, which is almost entirely in Mandarin Chinese. The deluxe package, with better accommodations, is $47,000. (Update: The website was taken down after this story was posted online.)
This reporter spoke with Gao on the phone in Mandarin; during the call, I identified myself as a reporter. After that, he did not respond to repeated phone calls and texts.
On the state's online registry of businesses, the address listed for Hawaii Lulutrip is 1340 Kaihee St. in Makiki. I visited the home twice; during the first visit, I met with Gao. On my second visit, nobody answered the door though four minivans were parked in front of the house. On the phone and in person, Gao repeatedly said he currently had no clients.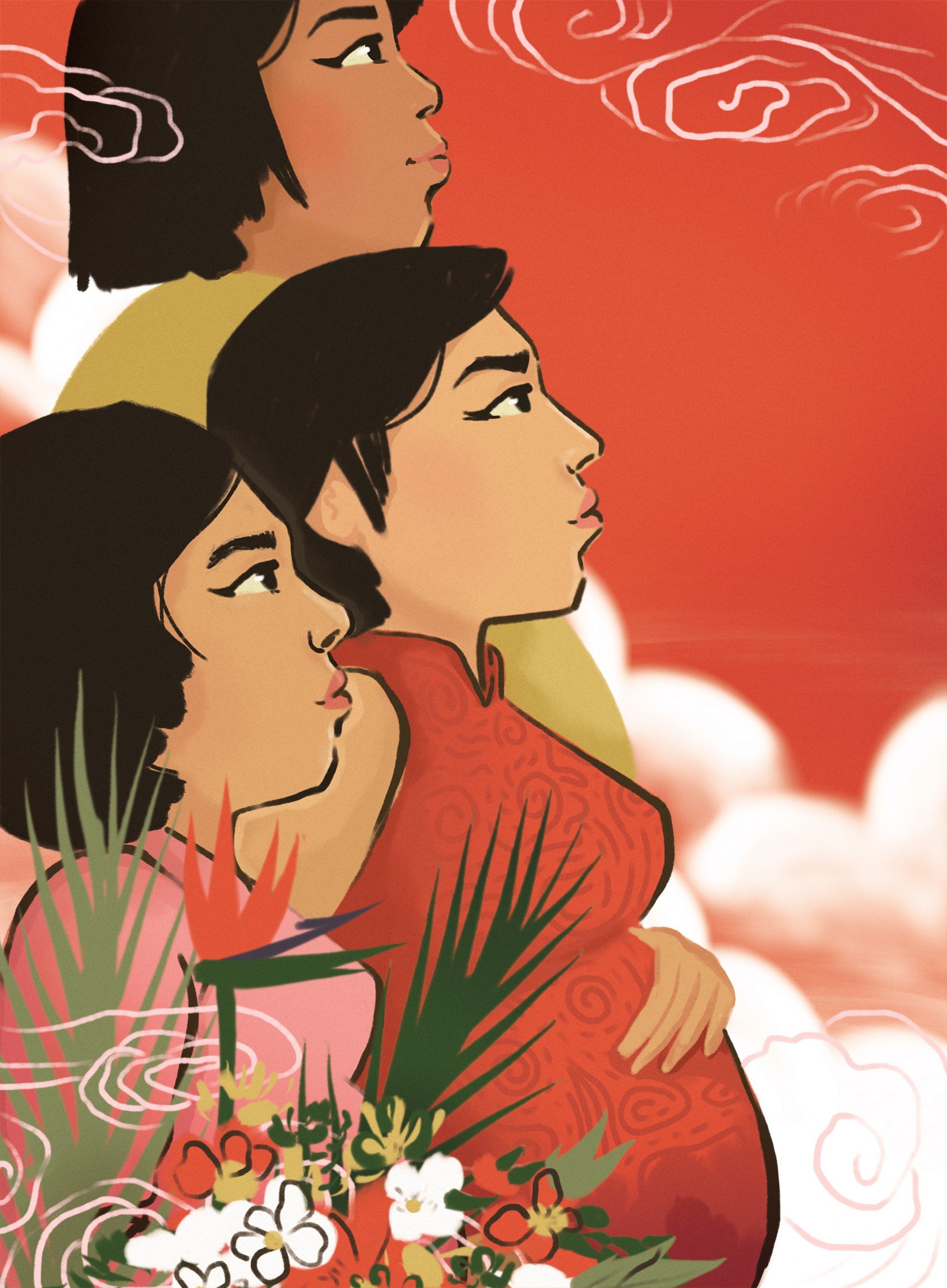 The 14th Amendment of the U.S. Constitution guarantees citizenship to any child born in the country. The children who are born here to foreign parents are sometimes called "anchor babies."
Most Chinese parents go back to China one month after the child is born, when the child's passport is ready, but the passport and citizenship open the door to future opportunities in America.
Gao's is not the only maternity tourism company operating in Hawaii. Emma, who refused to give her last name when she was interviewed in person in Mandarin, is the Honolulu representative for another maternity company called HISummer International, based in China. She helps expectant mothers in China to set up visas so they can come to Hawaii.
Because Gao had refused to talk to me after I told him I am a reporter, a little subterfuge seemed necessary to learn more from this other company: I told Emma that my cousin in Hong Kong is interested in coming to Hawaii to give birth; that's why she agreed to meet with me in person. (Though I have cousins in Hong Kong, none are interested in actually giving birth in Hawaii.)
"The things we do (maternity tourism), is similar to a tourism company," Emma says. At peak times, she says, she has had up to eight clients in Honolulu at once.
After our conversation was well underway, I repeatedly told Emma that I was a student reporter (this reporting was originally for a UH class project). When I also told her that I worked part-time at a local TV station, she immediately ended the conversation and hurried away.
Leona, the president of HISummer International, who also declined to disclose her last name, was interviewed briefly by text using the Chinese app WeChat. Her business has six offices in China and sends its pregnant clients to Los Angeles, Canada and Hawaii.
Emma and Leona started the Hawaii branch of the business after meeting in Hawaii in 2014, Emma says. HISummer International is not listed in the state's online registry of businesses.
John Robert Egan is an immigration lawyer based in Honolulu who says lawmakers should change the law to eliminate maternity tourism.
"Nobody outside of the U.S. should be making money by bringing (immigrants) into the U.S. … I find it to be offensive that people in other countries are profiteering (from) what is essentially the sale of a U.S. citizenship," Egan says.