Mid-Town Radio Disco Mart: Small Biz Editor's Choice Award winner for Long-Term Success
Mid-Town Radio Disco Mart is an appliance, electronics and furniture retailer known around Waipahu for its hardworking team and quality customer service.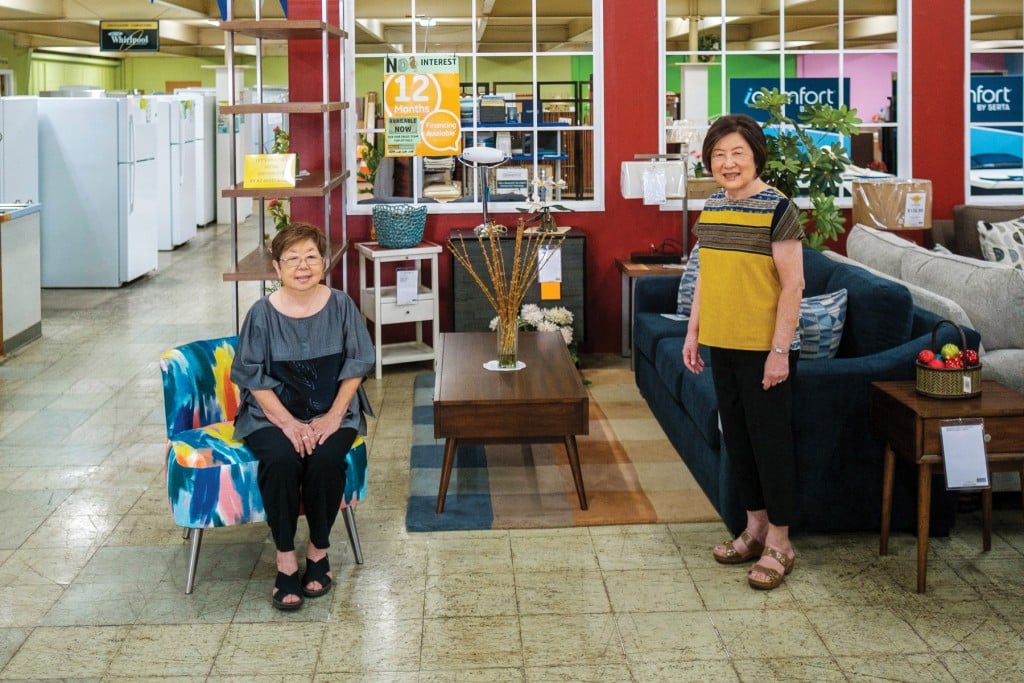 "They are always so wonderful and accommodating. They are always there to help," says longtime customer Margy Kodama.
Kodama recently visited Disco Mart and bought a refrigerator, though the appliances had been out of stock at many O'ahu stores due to COVID-19 interruptions. She has been going to the store since it first opened in 1947 and says her father worked with founder Toshio Yamamoto in the sugar cane fields.
"Everyone went to Mid-Town back in those days," Kodama says. "They served all the people in Waipahu."
Founders Toshio and Yoshiko Yamamoto opened Mid-Town Radio in 1947 after emigrating from Japan. Toshio worked in O'ahu's sugar cane fields by day and took electronics classes by night. The business began as a radio repair store, and in 1972 Toshio added "Disco Mart" to the name when it began selling furniture. "Disco" is short for "discount." The founders recognized that while furniture takes up more floor space, it doesn't come with the complexities of electronics, say the current owners, Marjory Funasaki and Eunice Soeda.
Funasaki and Soeda, the Yamamoto's daughters, say they began working for their parents' company about 47 years ago but took over the business six years ago after their mother's passing.
"Our father's mission was to always satisfy the customer," Funasaki says. "We really care about addressing our customers' needs and helping them with their problems."
Disco Mart has a small team – the two owners and 13 employees – and the owners say the customers appreciate the service, the workers' kindness, the warm personal greetings and the discounts offered from time to time.
The owners said over a joint zoom call that they are grateful for loyal customers during this difficult time. Kodama was fortunate enough to get one of their last refrigerators, but Disco Mart, like many of its competitors, now faces back orders on refrigerators.
"Surprisingly our customers are very patient and accommodating and have been finding a way to wait," the owners say, such as by storing food with relatives so they can keep supporting the business. "We are very fortunate to have long-term customers who are so faithful."
SmallBiz Editor's Choice Award 2021 – Long-Term Success
Mid-Town Radio Disco Mart
Marjory Funasaki & Eunice Soeda
Banker: Raedeen Itamoto, Bank of Hawaii
Click here to see all the award winners from the 2021 SmallBiz Editor's Choice Awards and Hall of Fame inductees >>