Pusong Filipinx Showcases Millennial Entrepreneurs and Creatives
The roving market introduces Filipino-inspired products and food to a wider audience. Check out the next Bishop Museum event in April.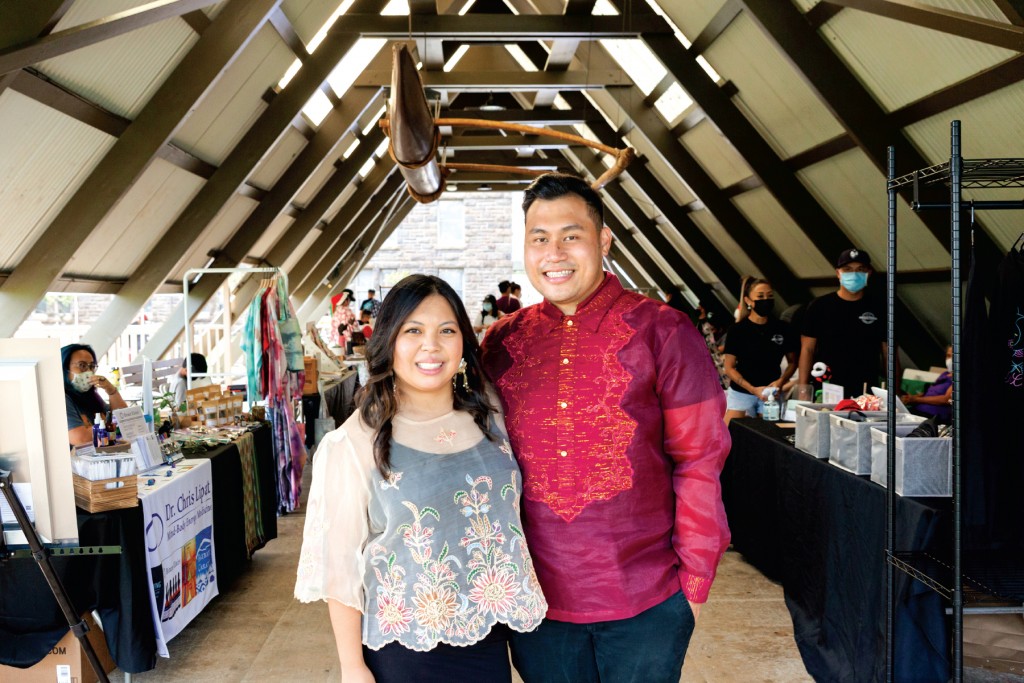 Lalaine Ignao and Eric Ganding wear traditional clothing at Pusong Filipinx's Dec. 12 market at the Bishop Museum. The event gathered 33 vendors selling clothing, art, food – any type of Filipino-inspired product.
While the idea sprang from markets in the Philippines, on a deeper level it's designed to lift pride and visibility.
"I moved here from Washington to be part of the Filipino community and was caught off guard that (many) people were not that proud. … I want this market to give them the incentive to learn more about who they are," says founder Ignao.
Ganding, who owns a streetwear company called Breakthrough, grew up on O'ahu and echoes her assessment, saying "a lot of us are still hidden. We wanted to create a platform for younger generations to showcase their creativity and passions."
Pusong Filipinx, or "heart of Filipino," will celebrate its third anniversary in April with another Bishop Museum event.