Mixing Business and Pleasure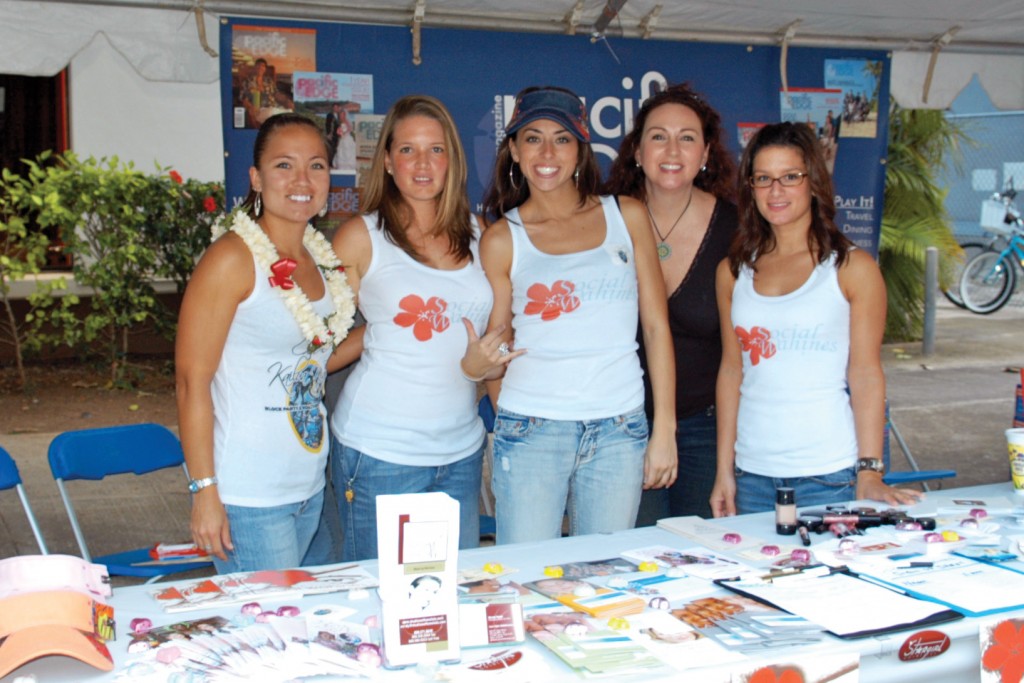 "Networking has the potential to reverse the brain drain," says Danielle Scherman, founder and president of Social Wahines, a social and professional networking group.
What started off three years ago as an intimate monthly get-together of Scherman and her 30-something friends has evolved into a network of more than 1,000 women from different backgrounds. "I think networking and partnering are such huge parts of growing your business and growing your contacts," she says.
With few networking groups for new business owners and young executives in Hawaii, Scherman says, she jumped on the chance to turn networking into a business. "I truly believe that networking helps keep local talent at home because now we can help each other succeed in business through shared experiences and strong partnerships."
In addition to monthly networking events, Social Wahines offers online resources, such as discussion boards, discounts from partners and members, a career board and a marketplace for products and services.
"Our Web site has become so popular that we discovered there are even some men using aliases so they can join!" Scherman says, laughing. "We're a group of creative, outgoing, professional women looking to build our businesses and help others achieve their goals. And since networking can seem tedious and challenging at times, Social Wahines is all about making networking fun."