Modern Life Off the Grid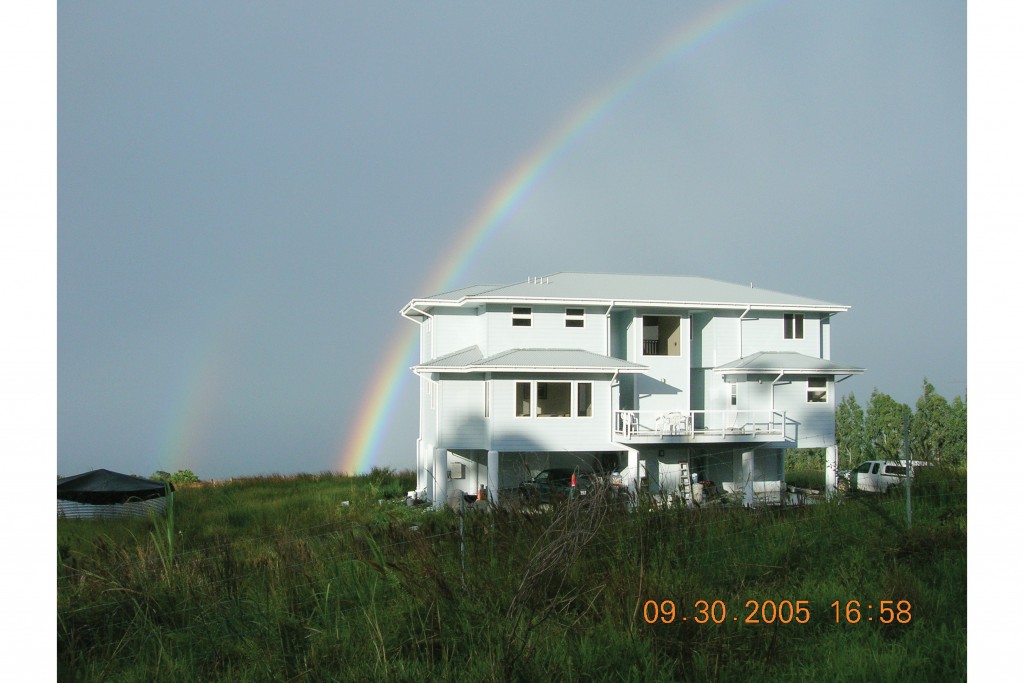 Three years ago, after the Big Island was rocked by a 6.6 magnitude earthquake and power failed across the state, Judi Steinman and her husband, Shaul Baruch Janes, watched movies on their flat-screen TV and drank cold beverages from the refrigerator — just like any other day. They never lost power. They even called the local police station to offer help.
The couple lives on the Big Island in Laupahoehoe on a 12-acre lot on old sugar cane land. When they built their home in 2003, they were determined to live independently of the electrical grid that supplies power to the rest of the Island.
"We were tired of paying tons of money to the electric company," says Steinman, executive officer of the Hawaii Island Chamber of Commerce. "We have our own water-catchment system and we make our own energy. We really try to utilize the resources that are here."
Steinman lives in such a rural area (the nearest telephone pole is half a mile away) that it would have cost about $40,000 to erect power lines. Instead, the couple purchased a $25,000 solar system with a backup diesel generator that can produce up to 1,500 watts — more than enough juice to power their 4,900-square-foot home.
"We probably spend about $120 a month on diesel and propane to keep everything up and running," she says, "but I have neighbors with a two-bedroom house that spend almost $400 a month on electricity, so I know we're saving tremendously."
Steinman says her decision to live a more sustainable life has not forced her to sacrifice a modern life: She has a restaurant-style stove, satellite TV and Internet access.
When her schedule permits, Steinman makes the 45-minute commute to her Hilo office on Hawaii County's free bus system. "It's a nice ride," she says. "I get to relax and never get sick of seeing this beautiful coastline."