More-Affordable Legacies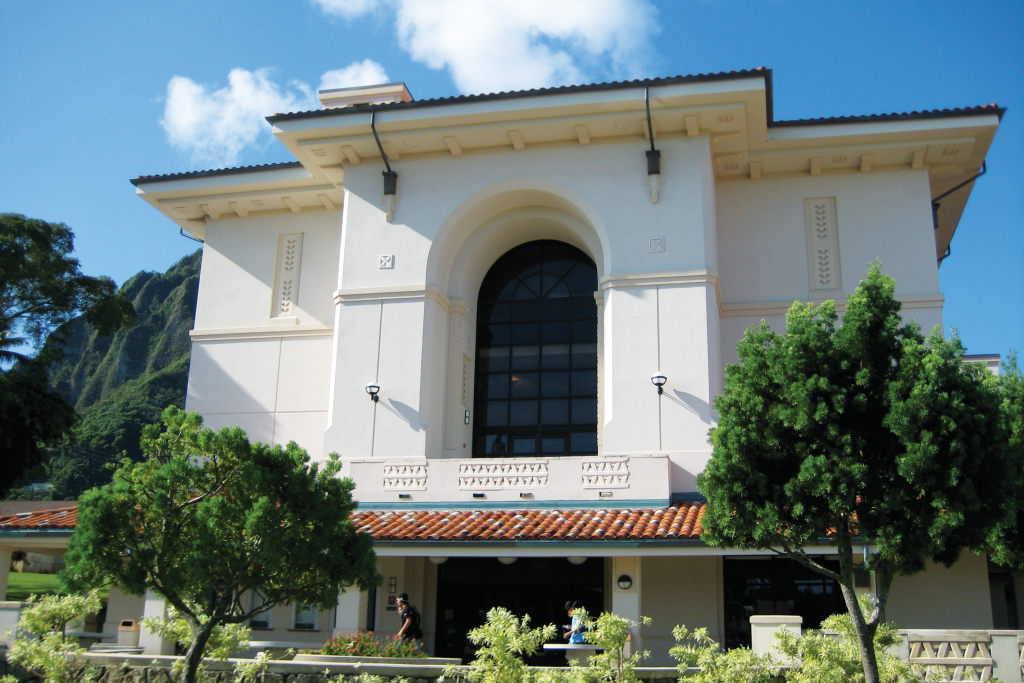 It will cost about $2 million if you want to name – in perpetuity – the Information Commons at Windward Community College after yourself or someone you love. The coffee shop and terrace will run you $1 million and the math lab $400,000.
It is a great way to support higher education and leave a legacy, but for those who can't afford those sums, the University of Hawaii Foundation now has a cheaper option.
The new "Five-Year Naming" program lets you name a community college facility or room for five years, at a much lower cost, says KC Collins, director of development for community colleges at the University of Hawaii Foundation.
"If we can do something far more accessible, we'll be creating opportunities for so many more people to support our campuses," says Collins.
The program is currently focusing on five high-profile facilities: the theater at Leeward Community College, plus the Library Learning Commons, Paliku Theatre, Lanihuli Observatory and Hokulani Imaginarium at Windward CC. Other facilities will be added later.
Money collected under the permanent naming program builds an endowment for the colleges, but money collected under the new program can be used immediately for improvements and repairs.
"It will be money the community colleges can count on to help with things that break," Collins says.
To make it even more affordable, the five-year naming plan allows participants to pay one-fifth of the cost each of the five years.
"It means that businesses that want to get their names out there in the community can support one of these spaces for as little as $1,000 a year," she says.
Richard Aadland was the first to embrace the new option by naming the Green Room at Leeward CC for the next five years. "He's a theater lover and a former professor at Windward Community College," says Collins.
The new plan is aimed largely at local companies and business leaders.
"Everything we do as a community college is designed to be responsive to or play a role in our business community," said WCC Chancellor Doug Dykstra.
"We are either training your future workforce or giving students the confidence and foundation to open a business of their own."
Want to Donate?
Contact KC Collins at 956-3458 or KC.Collins@uhfoundation.org.