More than just a Bartender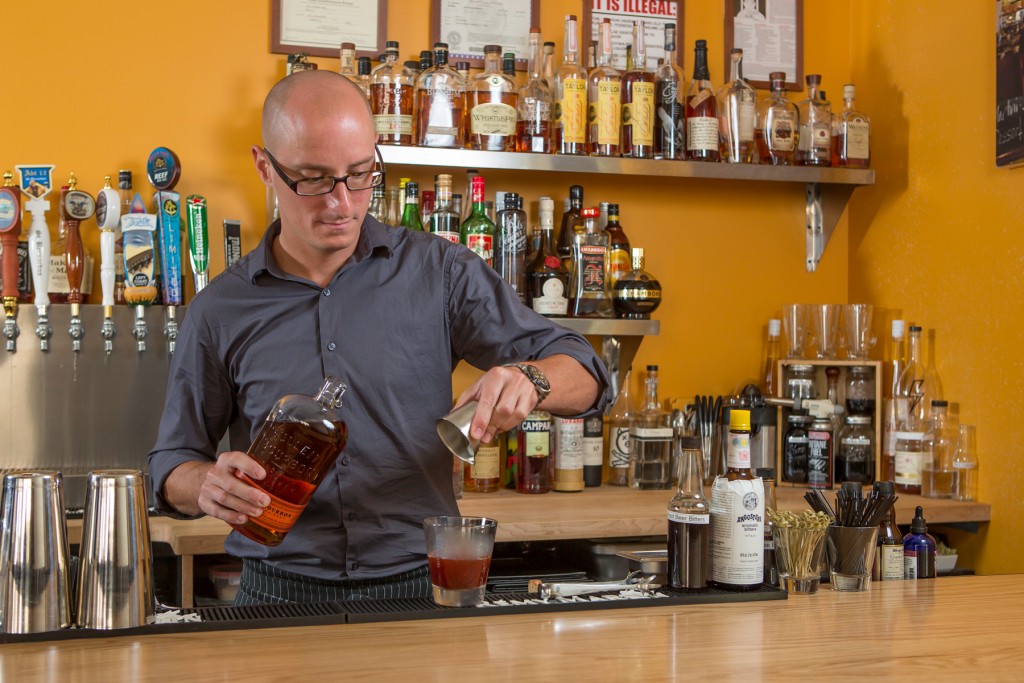 Name: Mike Hall
Job: Mixologist
Experience: Two years
---
Start:
When Hall moved from Maryland in 1999 to attend Hawaii Pacific University, he did what many college students do: He worked at a restaurant. It wasn't until he got a job at Brasserie Du Vin in Chinatown and worked with mixologist Josh Perez that he realized bartending could be a fulfilling career.
Skills:
He's not just a bartender, but a mixologist at 12th Avenue Grill in Kaimuki. That means he crafts his cocktails, including making his own bitters, syrups, infusions and tinctures. "You go the extra mile to make your own ingredients and really make drinks in your specific way," he says. "It's not just shaking the hell out of a martini and putting it in a glass."
Big misconception:
"People think bartending is about having fun, but it's taxing on the body. We're on our feet for 10 to 12 hours
a day. We're lifting kegs and cleaning up messes."
Tough part:
It's not uncommon for Hall to work 60 to 70 hours a week, because he doubles as the bar manager, supervises employees, and handles orders and inventory. "The toughest part is not having a life. I could do a lot less, but I'm kind of a perfectionist."
Challenges:
Customers are savvier now, and Hall has to keep up with their expectations. "The challenge is continuing to stay creative, but that's also the fun part of the job. You have to keep new and refreshing, keep people interested in what you're doing."
Pay:
A mixologist can make $50,000 to $100,000 a year in Hawaii, including tips. "It's become a trendy, cool thing to do," Hall says.
Rewards:
"I love when people get really excited or really happy about the extra work I put into a cocktail." For example, he spends several tedious hours a week making clear ice blocks and cutting them into cubes with a hacksaw and udon knife. "It's pretty crazy the lengths that I'll go. But when people notice it, when they truly appreciate it, it's really worth
my while."
This interview was edited for clarity and conciseness.