My Favorite Things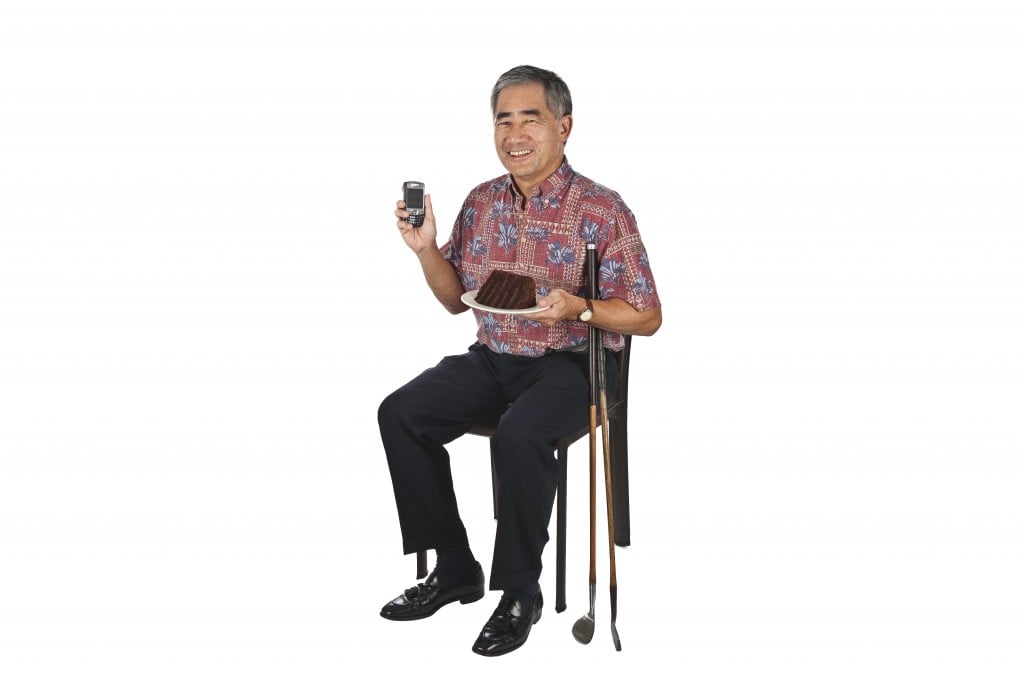 Allen Uyeda, president and CEO of First Insurance Company of Hawaii, is not your typical aloha-shirt-wearing, Honolulu businessman. Some of his adventures — like
scuba-diving the shark-infested Great Barrier Reef would make Indiana Jones cringe.
Gadget
He says his Treo 800 is one of the best phones he's ever owned because it's convenient, user-friendly and allows him easy access to e-mail and all his contacts. Plus, anybody who's into heliskiing down a snowcapped mountain needs good reception.
Sport
Uyeda was a champion wrestler at Princeton, but
has developed a passion for golf. He's played in Scotland, Japan, New Zealand and Australia. "The old courses in Scotland, where the game was invented, are a real challenge," Uyeda says. "The bunkers are so deep, you can't get out of them."
Food
Although he's dined on such exotic foods as lamb brains and snake soup, this Pennsylvania native says those delicacies don't have anything on his mom's chocolate cake. One of his favorite places to visit is San Francisco because he enjoys its variety of ethnic restaurants.