My Favorite Things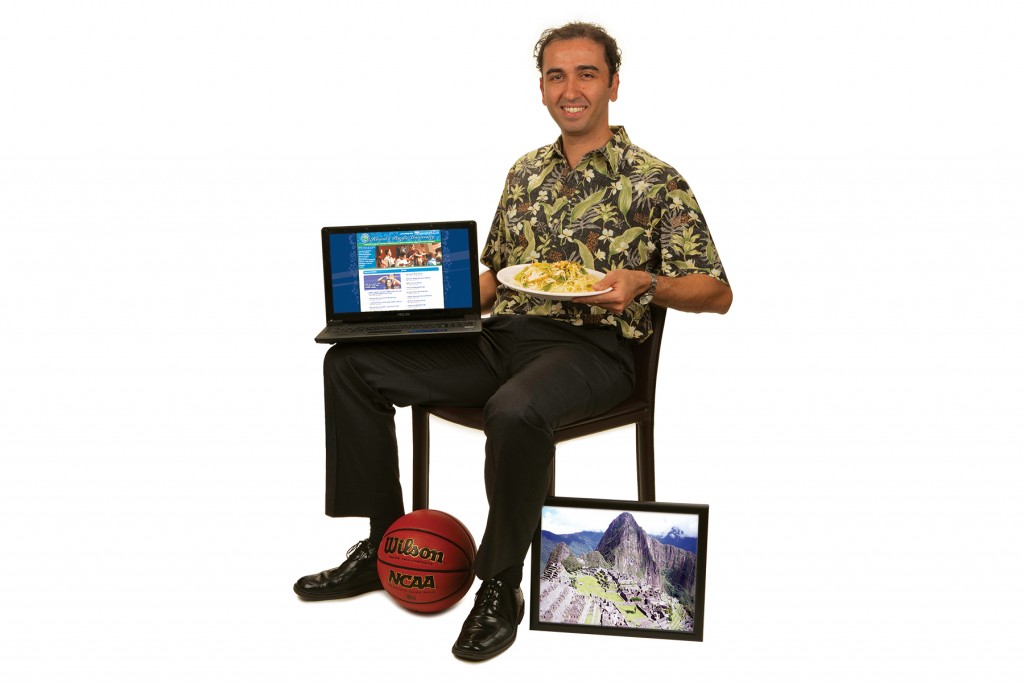 You may have heard that Hawaii Pacific University's dean of the College of Business Administration, U. Aytun Ozturk, holds a degree in industrial engineering and a Ph.D. in stochastic optimization and scheduling. But did you know this 33-year-old native of Turkey loves Latin dance and poker?
COMPUTER
He's a PC! Ozturk tried converting to a Mac but couldn't adjust to Apple's operating system. He won his first desktop, a Commodore 64, from a Turkish newspaper when he was 9.
LEISURE
Ozturk enjoys a good book, especially works by Fyodor Dostoevsky. He plays soccer, basketball, chess and poker, and puts on his dancing shoes for Latin dance classes at the Honolulu Club or Ala Moana Hotel.
FOOD
Back home he loves to order the Turkish dish manti. "It's similar to dumplings and usually served with plain yogurt, garlic and spices." Thai food is his second favorite, particularly Keo's in Waikiki.
TRAVEL
He can name at least 15 countries he's visited in Asia, South America and Europe. Exploring Machu Picchu, the ancient Inca city in Peru, is his favorite travel experience – so far.