My Favorite Things: Neil Rose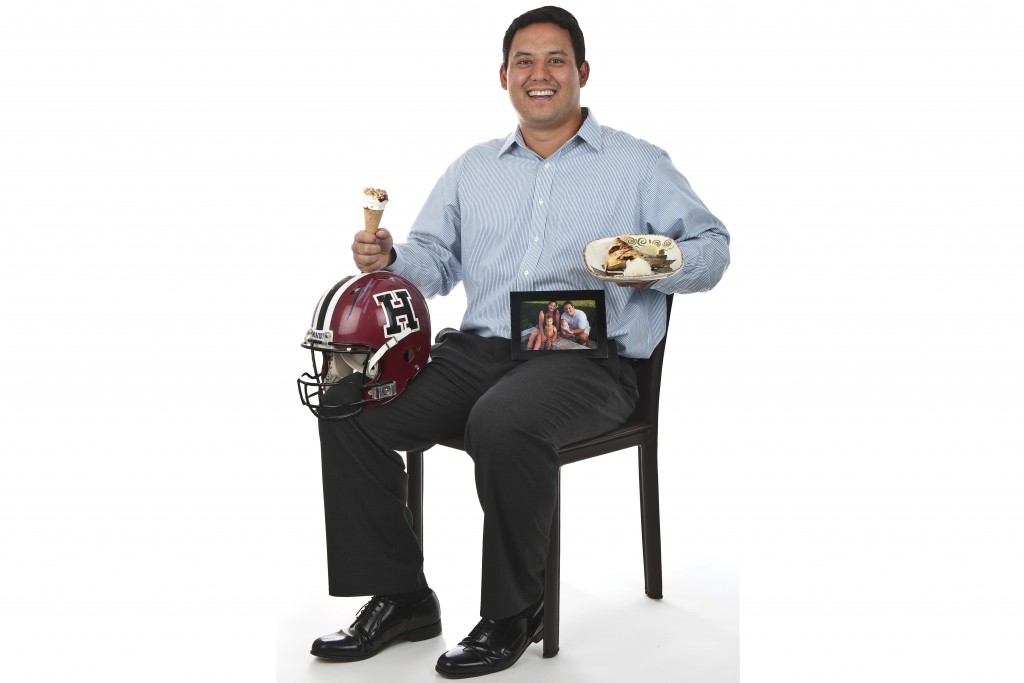 Neil Rose went from standout athlete at UH Lab School to football captain and quarterback at Harvard. He's now chief investment officer for Cadinha and Co., with two children under the age of 2 – all before his 30th birthday.
Automobile
Rose drives a Mercedes but admits to stealing his wife's minivan on occasion for its more roomy, comfortable ride. With two children in car seats, who can blame him? "I'm not a car person, really, and driving is never much fun in this town," he says.
Food
Rose can't get enough of Japanese food, especially the hamachi kama at Tokkuri-Tei, a popular izakaya on Kapahulu Avenue. His favorite dessert is ice cream, which he learned to love as a child on his many trips to Japan.
Holiday
Thanksgiving combines two of Rose's passions: family and football. In 2001, he broke Harvard career records for passing yards and touchdown passes, and capped an undefeated season in the Yale Bowl in front of 50,000-plus fans. "I'm an undeservedly lucky guy, and I especially remember that on Thanksgiving."