My Job: It's Shaping Up Nicely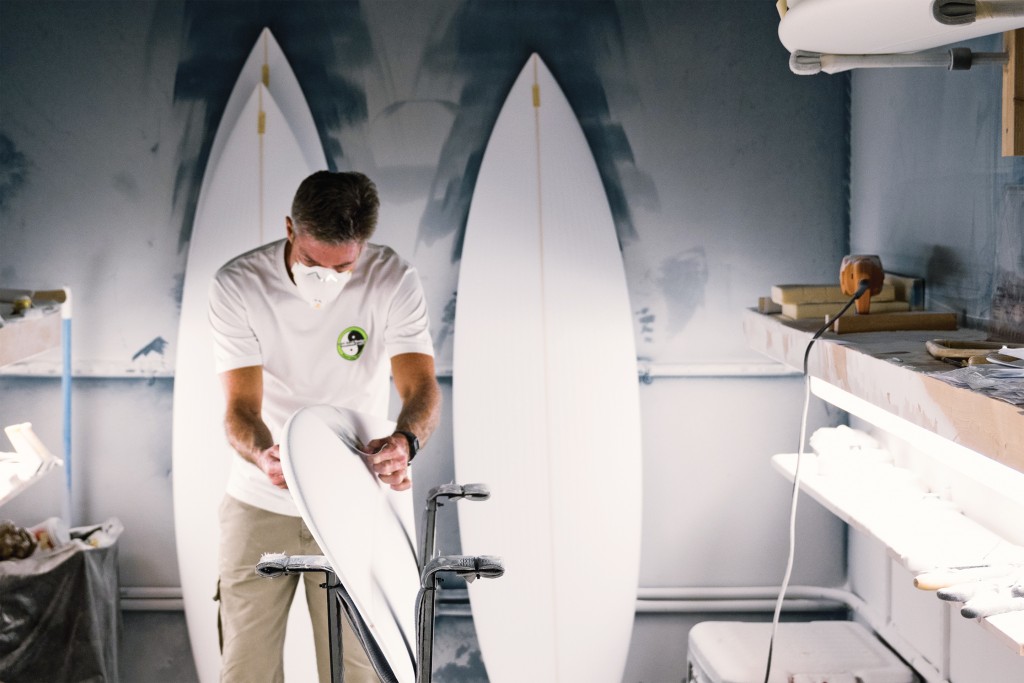 Name: Makani McDonald
Age: 47
Job: Shaper/designer, Town and Country Surfboards
Responsibilities: "I mainly design and shape surfboards and, with that, comes a lot of R&D with riders and equipment. The personal R&D is riding new variations of boards that you've already proven to work, i.e., adjusting bottom contours (to help channel the water), foils (distribution of foam in the board), shapes, etc.
"There is always tinkering, tuning and experimenting to be done. When you get feedback from friends and riders, it helps mold new ideas and tweaks to customize boards."
What's Needed: "Being able to surf regularly is key. You need to know how surfboards work under different conditions, at different breaks."
Start: "I was around surfboard building while growing up on Kauai. My dad, Kenny Tilton, has been building boards for nearly 60 years and is in the Surfboard Builders Hall of Fame. My godfather, Joe Kuala, was also a very reputable board builder. During my teen years, I spent a lot of time with Mike Wellman on Kauai in the shaping room when he was making my boards. I finally decided to shape boards for myself about 15 years ago."
Keeping Up: "Any job requires specialized equipment. 'Hand shapers' require tools often used in woodworking. For the 'designer shapers,' industry-standard design software and access to specialized surfboard-cutting machines is needed.
"As far as materials, the industry is always experimenting with foam cores of different types and weights to give surfers a different feel while riding waves. Coupled with the cores is constant experimenting with different fiberglass, resins and additional materials that allow boards to flex differently for high-performance surfing."
Best Days: "The best days are when you get messages and photos of your friends letting you know how stoked they are with your boards. Another good thing is when one of your competitive riders is successful. An example is when one of my top young riders, Brisa Hennessey, won the Sunset Women's Pro Junior event. Watching her success and development over the years has been very rewarding for me. She's won multiple national titles, a prestigious international title, and is poised for a great career in professional surfing."
Advice to Newbies: "If you're passionate about shaping and building surfboards, go for it. But, to be honest, if you're looking to get rich, surfboards aren't the way to go."
Pay Range: "Pay is per-board based, so it depends on how busy you are and the season. Custom shortboards run between $500 and $700. Custom longboards run between $700 and $1,200. It takes about one to three hours to hand shape a shortboard and about two to four hours to hand-shape a longboard."
This interview has been edited for clarity and conciseness.