My Job: The Hottest Job in Town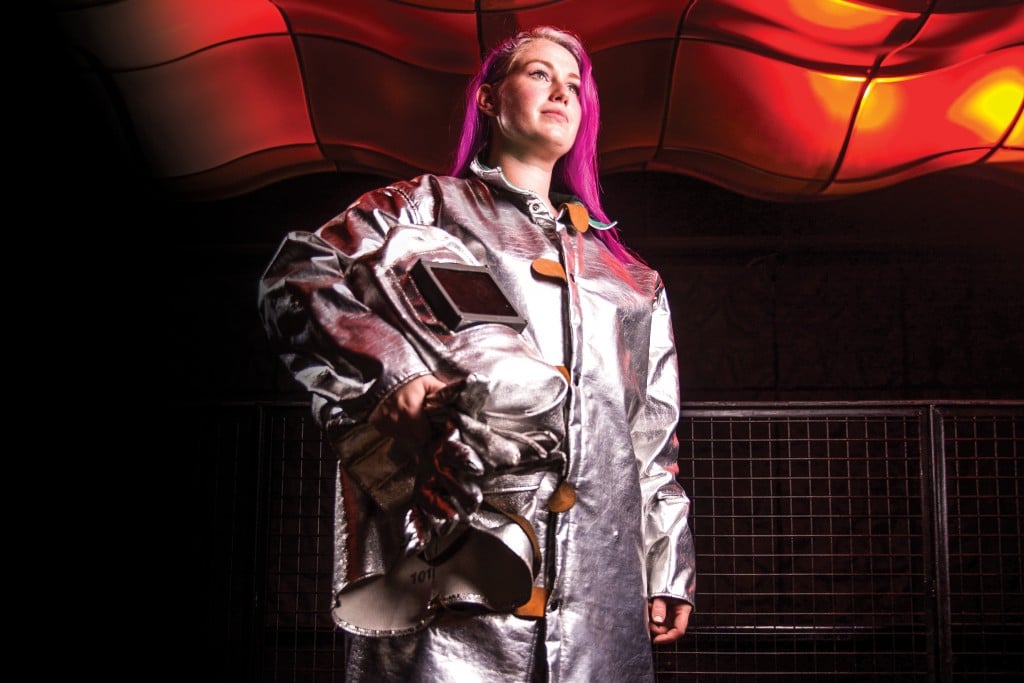 Name:
Hadley Andersen
Job:
Senior Science Educator,
Bishop Museum
Duties: Twice a day – at noon and 2:30 p.m. – Andersen dons a protective aluminized suit, enters a shielded "cage" and melts little pieces of volcanic rock, or cinder, in a brass furnace. "When we pour it out, it becomes this liquid, molten mass," she says. "It cools in front of everybody and it actually cools so quickly that it shatters."
As a science educator, Andersen also develops programs on the water cycle, planetarium shows that use images from NASA, and other science programming for the public and schoolchildren, but the melting lava is by far the most popular attraction, she says.
Start: Her background in the arts led Andersen to Bishop Museum almost five years ago. "I'm originally from Florida and my degree is in theatre and English literature. But ever since I graduated college, I worked as an educator in a museum setting. My first job, actually, was as a living history education interpreter at a 17th-century Spanish colonial site. I actually dressed up in a corset, stays and everything. I was the animal manager. I took care of some goats and chickens and
an ornery turkey."
In her next job, she worked on a national science education grant focusing on museum education research. That launched her passion for working with the public in informal education settings.
Best Parts of the Job:
"I get here at about 8:30 a.m. and I light the furnace for the lava show. Cleaning everything up and donning the gear and pouring the cinder and then starting it up – it sounds almost like a jet engine when it starts," Anderson says. She spends the rest of the morning teaching schoolchildren about things like the formation of the Hawaiian Islands or how native species have survived here. "Then it's noon and it's pouring out the lava. It's seeing the awe in people's faces and if I can get them excited about science and they want to come talk to me after the show and ask questions, then I know I've done my job."
See this month's "Parting Shot" where we captured Hadley in action during a lava show.
This interview was edited for conciseness.