All of Us Need an Inspirational Commencement Speech Now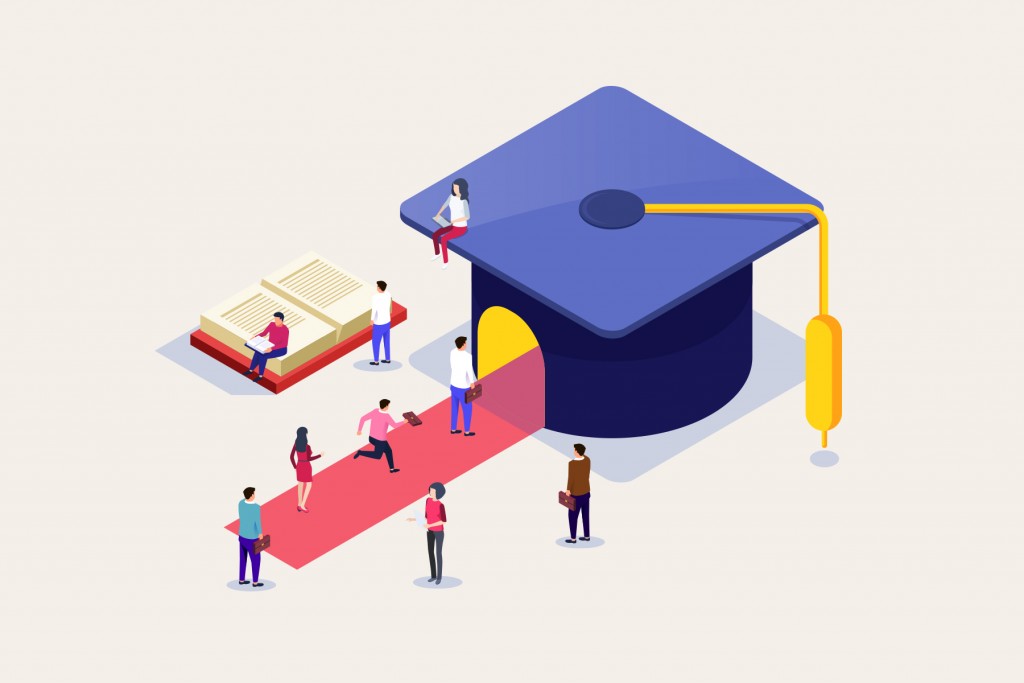 A commencement speech is a huge responsibility.
The celebration part of the speech is easy. You congratulate the perseverance and hard work that earned graduates a vital piece of paper, whether it is a high school diploma or a college degree. The bigger challenge is inspiring and guiding young adults. Think about college graduates who are ending 16 years of full-time education and entering four decades or more of work. Even in a good year, confident graduates with well-paying job offers are outnumbered by those with student debt, uncertain careers and Ph.Ds in anxiety.
This was not a good year.
Hawaii Business Magazine wanted to understand the Class of 2020's dreams, disappointments, plans and emotions and we asked local students to tell those stories. As I write this, we have already published six articles by local high school and university students, with more to come.
The series, "Graduating into Uncertainty," describes their frustrations at being denied a final spring of proms, athletic and academic competitions, concerts and performances. Maybe saddest of all: not walking across the stage to the cheers of family and friends to receive that hard-won piece of paper.
WHAT IS GOOD ADVICE NOW?
That soon will be the class of 2020's disheartening past. For many, the future looks worse. Experienced workers are struggling to find jobs; inexperienced graduates fear their odds are next to impossible. Many high school graduates now find they can no longer afford their colleges of choice; others feel they can no longer afford any college. Read Part I, with links to all the other reports.
Now your job is to deliver their virtual commencement speech. Sit in front of your computer, stare into the green light that says your camera is on, and tell them what a great future lies ahead. The great commencement speeches of the past 20 years don't strike the right tone this spring. Remember when Steve Jobs told Stanford's class of 2005: "The only way to do great work is to love what you do. If you haven't found it yet, keep looking." I'm not sure even Jobs would be so audacious when the unemployment rate is north of 20%.
No one asked me to deliver a commencement address, thank God, but my wife asked me to give a "pep talk" on Zoom to one of her classes of journalism students at UH Mānoa, most of them graduating seniors.
YOUR DUTIES GOING FORWARD
Afterward, I thought: Everyone needs a pep talk now, a commencement address with inspiration and guidance for a troubling future. So here are my closing thoughts to the class of 2020 and to anyone else reading – not about jobs, but something even more important to everyone's future:
"Whether you become a journalist or enter another career, you are an American citizen and a resident of Hawai'i, and that carries privileges and responsibilities. The main privilege is the right to vote for your leaders. That privilege comes with the responsibility to study important issues, study the candidates and vote after much consideration. This is not something to do if you can squeeze it in; it is your duty as an American. People died for you to have that right; in fact, all around the world, people are imprisoned and executed for seeking that right.
"Your other primary obligations as an American citizen are, first, to become deeply involved in civic life and, second, to listen to different opinions and be open to different viewpoints. Yes, you can argue with others, but first make sure you understand their opinions. Not a caricature of their opinions, but the best argued version of their opinions. Be willing to change your mind if the world changes – because the world has dramatically changed. The worst political crime is the unwillingness to change your mind even though circumstances and evidence have changed.
"One phrase I have heard often lately is, 'We are all in this together.' We truly are. And we will only get out of it together."