New Rules Make Paycards More Costly for Companies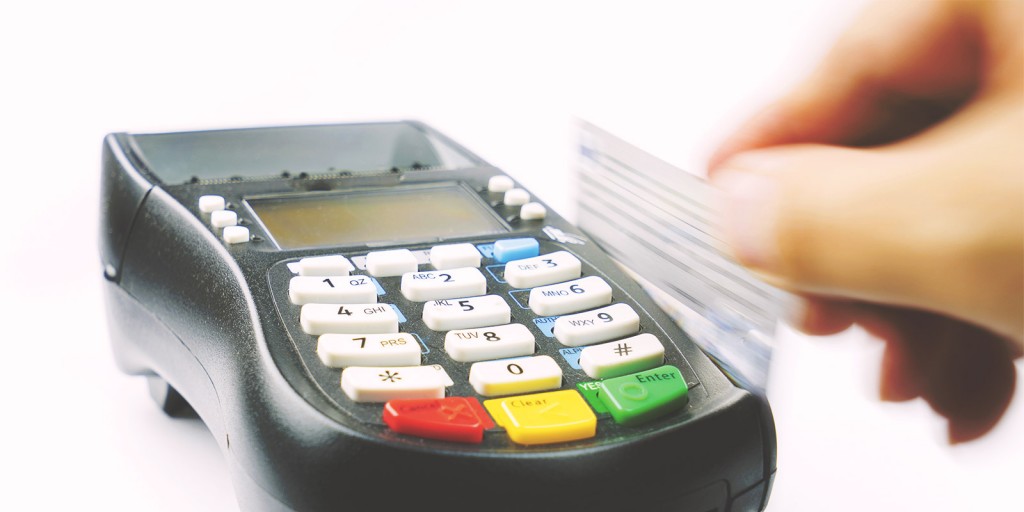 Payroll cards are an alternative to paying employees by cash, check or direct deposit, but a new state law will make them more costly for companies.
Paycards have gained traction nationally and about 14,000 workers in Hawaii are already paid that way, according to the Hawaii Bankers Association. Employees use the cards to collect their pay at ATMs or banks – a little at a time or all at once.
A law passed by this year's Legislature and signed by Gov. Neil Abercrombie shifts much of the cost of ATM fees from workers to employers. The regulations require that employees get at least three free withdrawals per pay period from their pay accounts, and that employers offer other payroll options, such as cash or direct deposit. Employers will also have to provide employees with information in advance about payroll cards, including a schedule of fees.
HB 1814 was introduced by state Rep. Karl Rhoads, a Democrat representing Kalihi, Palama, Iwilei and Chinatown. He says he introduced the bill after a constituent, whom he thinks was paid with a payroll card, claimed that he was able to withdraw his wages at only one location on Oahu without paying a fee.
"(That) struck me as being like the plantation days," he says. "It didn't seem fair to me that people who got paid by debit card should have to pay a fee."
Advocates of the cards, such as attorney Cathy Beyda, say they are a good option for employees who don't have bank or credit-union accounts – so-called "unbanked" workers – and would otherwise rely on check-cashing services, which can charge up to several dollars per check, to collect their pay. In Hawaii, 3.8 percent of households were unbanked in 2011 – a rate among the lowest in the nation, according to a 2012 report from the Federal Deposit Insurance Corp.
Beyda testified at the Legislature about HB 1814 on behalf of the American Payroll Association, which represents companies that handle company payrolls. She says there can be fees associated with the cards, such as for withdrawing money using an out-of-network ATM, but that they are often no more than the costs associated with opening and maintaining a checking account. 
She says virtually all payroll cards in the United States are issued by well-known credit-card companies, such as Visa or Mastercard, and can be used to access an employee's payroll over the counter at any bank that is a member of either network, or at ATMs on the network.
In states where they are not regulated, fees associated with payroll cards can vary dramatically depending on the agreement between the card issuer and the company, as well as on how many of the charges the company is willing to pay. While some companies pick up ATM fees for a few withdrawals per pay period, others cover fewer or none of the costs.
Those fees were the subject of a class-action lawsuit filed last year and led by an employee at a Pennsylvania McDonald's restaurant who sued the franchise's owners, saying the paycard was the only method of payment offered to employees. The lawsuit also says that the fees she paid – including $1 for a balance inquiry and $1.50 for an ATM withdrawal within the U.S. – decreased her pay below the minimum wage, according to court documents. 
The new Hawaii law requires that employees get at least three free withdrawals per pay period, which could boost the cost to employers, says Ryan Sanada, assistant general counsel and senior human-resources consultant at the Hawaii Employers Council. 
"The worst thing that could happen is the vendors have free reign, and the employers have to pay," he says. "That's actually kind of problematic, because the employers have no control over what the third-party vendors charge. Employers should be very careful about the language in the agreement with the paycard issuer."
The cost could be especially high if an employee goes out of network for those three withdrawals. "An employee could make really bad choices and incur fees multiple times a day," Beyda says.
Locally, some of the big users of payroll cards are national chains that use payroll cards across the country.
Mike DeAngelis, a spokesman for CVS, which owns stores in Hawaii under the Longs Drugs name, says the drug store "does use payroll cards to pay employees in Hawaii" and will "ensure that we are in compliance" with the new rules set up by HB 1814.
He declined to comment on how payroll cards have worked for the company in the past or why CVS will continue offering them to employees in Hawaii despite the new rules.
One executive who handles payroll for a mainland company with several locations in Hawaii says her company plans to continue to offer payroll cards, along with direct deposit and paper checks, to its Hawaii employees. She spoke to Hawaii Business on the condition that neither her name nor the company's name be used in this article.
Currently, the company allows employees who choose paycards – about 6 percent of the workforce in its Hawaii outlets – to make two free withdrawals per pay period. That's one of a few policies that the executive says her company is revising to meet the requirements of HB 1814.
Even with the cost of the medium, she says, the convenience and speed of paying someone with the card – as opposed to mailing a paper check – make it an attractive option for the company. "Anytime somebody chooses a paycard, it gives me the comfort of knowing (the money) makes it to their account," she says.
Sanada says paycards are "the wave of the future," but adds that some companies with a presence in Hawaii will have to see if the new fees still make the cards worthwhile. "If the fees end up being too high, the employers will just say, 'We can't do paycards.' "