New variety of locally grown Christmas trees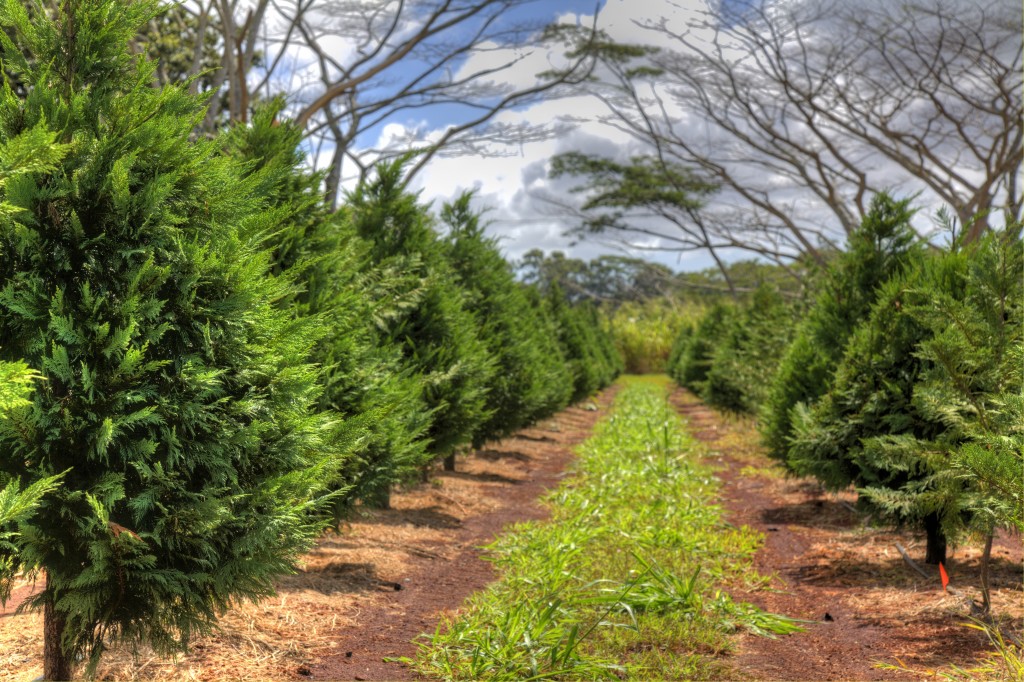 It took five years – from test pot to harvest – for a new variety of local Christmas trees to be available this holiday season from Helemano Farms.
The Leyland Cyprus, a popular tree usually grown in the U.S. South, is fuller compared to Helemano's Norfolk pines. "We planted 15 varieties of trees, about 100 to 400 of each variety, and only the Leyland survived," says Aaron O'Brien, Helemano's owner.
O'Brien started selling Christmas trees five years ago in memory of his father, who cherished the family tradition of picking a Christmas tree from a farm in California. "He wanted to bring that experience to Hawaii; it was his dying wish. I have to keep it going," says O'Brien.
Pick a tree and the staff will cut it for you and package it. "It's all about getting the family out and doing something together."
Trees on sale
When: Until Dec. 22.
Weekends: 10 a.m. to sundown.
Weekdays: noon to sundown.
Prices: $40 and up for Norfolk;
$60 and up for Leyland Cypress.
Whitmore Village (Wahiawa)
622-4287
HelemanoFarms.com