Newcomer's Guide to Business in Hawaii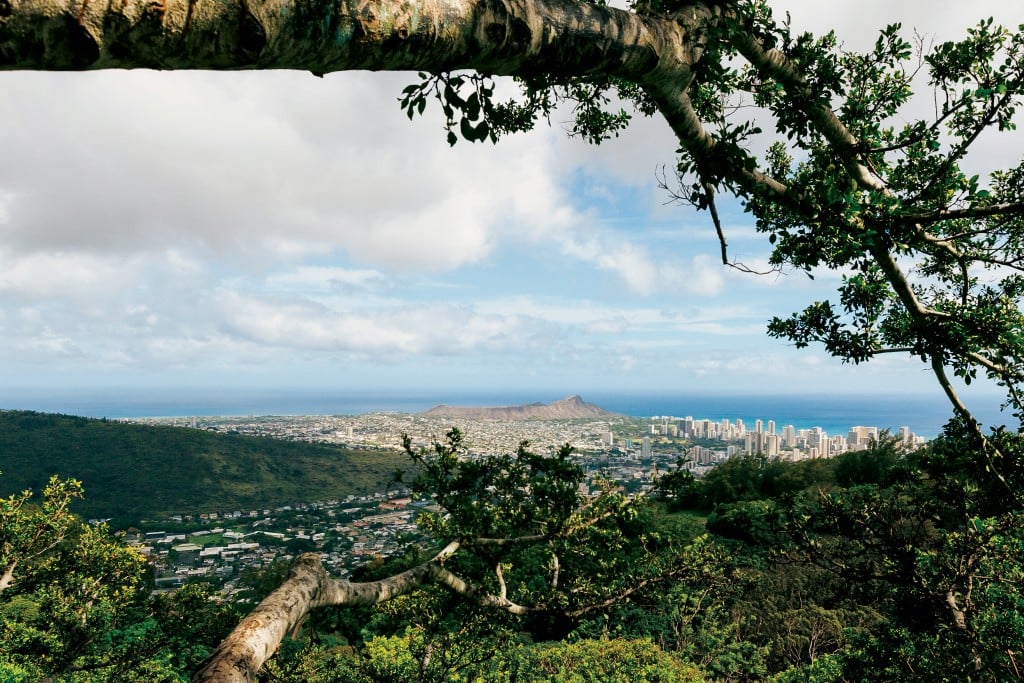 New to town? Planning to do business in Hawaii? Then you should know that understanding local culture, with all its subtlety and surprises, is as important to success as paying your bills and keeping your word.
"Doing business in Hawaii is not substantially different than doing business elsewhere," says attorney Jeff Watanabe. "However, a basic understanding of, and sensitivity to relationships, culture, history and customs can go a long way in achieving success.
"We're used to being friendly and inviting, and people think that's a sign of weakness. That would be a mistake," says Watanabe, a retired partner in Watanabe Ing Kawashima & Komeiji LLP who has mentored many newcomers.
To compile this guide, Hawaii Business interviewed nine leaders from the public and private sectors, including some who grew up in the 50th State and others who have arrived here, successfully fit in and did well. Here are their suggestions.
1
You're not anonymous. It's a big small city.
"Hawaii (and Honolulu) is a big small city, so you need to approach it as if you were entering any small city," says John Komeiji, chief administrative officer and general counsel for Hawaiian Telcom. "If you think of Hawaii in terms of being a small town, you're always looking at, 'Who are these outsiders?'
"So some of the suspicions about outsiders means you have to allay that by having people get to know you on a personal level. Once one person feels comfortable with you, and the word spreads, that helps you to expand your network. On the other hand, if people don't trust you, or don't like you, that spreads pretty quick too."
"I'm not being a smart aleck here," says Robin Hadwick, assistant dean of the Shidler College of Business at UH Manoa, "but the best way to get people to trust you is to be trustworthy. But recognize that the bar is high. People here have been lied to by strangers many times and they may start from a position of suspicion. You need to be very consistently honest, and follow through on commitments. If you do these things, you will build a reputation of trustworthiness."
2
Be genuine, share who you really are. But don't do it just to get something.
"There are a lot of outsiders who have become integral to this community. But it's not about being an outsider," says Komeiji. "If you come in here and know all the answers, people don't like that. We may be a little more insular than other places, but we're not unique in that.
"If you go anyplace and think you know all the answers, people don't like that," he says. "Setting aside the big metropolitan areas, places like Seattle are also still skeptical of outsiders. Part of it is whether you're here to contribute to the community or just be a taker. No one wants to be associated with a taker. If you are looking for a business partner, (that person will wonder) 'Are you truly going to be engaged in the community and should I be lending my credibility?' If you're new to town and I say you're a good guy, and you end up being a taker, it affects my credibility too."
3
Dump the suit and tie.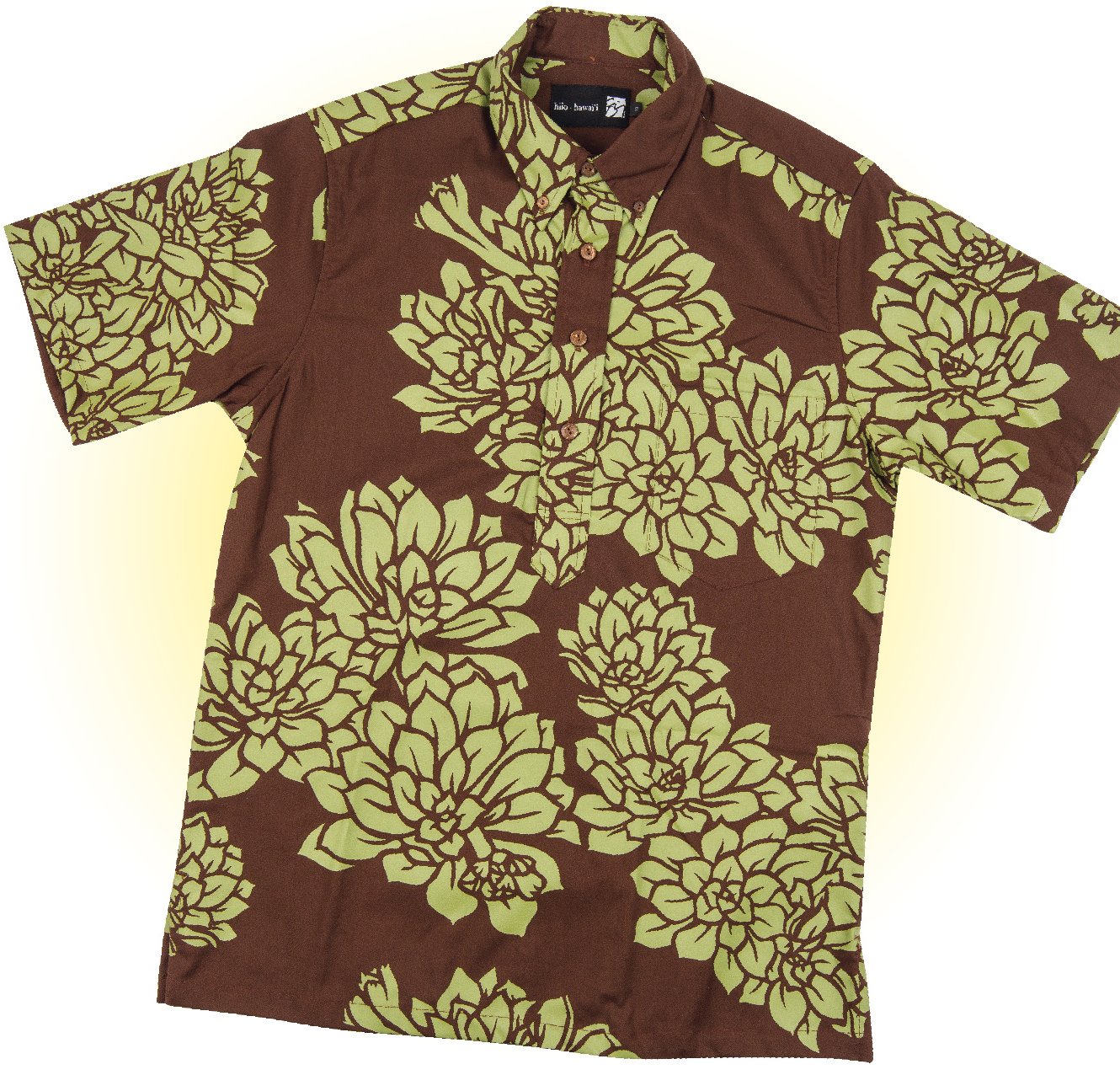 "We use this as more of a joke than anything else," says Wayne Ishihara, president of the Japanese Chamber of Commerce, which helps business people from Japan enter the Hawaii market, "but most of the time at the first meeting they're all dressed in suits. So the first thing we tell them after the meeting is, 'You better go to Reyn's and get an aloha shirt.' Most of them do. And if they come back and don't have it, they come and apologize."
4
Establish connections and relationships.
"Anywhere you go, Hawaii people are good at talking story because they want to create connections," says Tanna Dang, co-owner with her husband of the boutique Eden in Love. "But I would say it's more than just talk story. You're looking for ways to create a bridge. When we establish a foundation, and a friendship, and I can trust you and you can trust me, we can create an abundance of opportunities together. Doing business in Hawaii, that's what it comes down to. If we don't have that, we have nothing.
"People like to do business with other people they respect, admire and trust. If you like that person, because you built that foundation, you can trust their ideas, their reputation and the longevity they've had in their career. For instance, you can shop around for insurance, or you can ask a friend you trust. It's so much about referral because you trust relationships. That's one of the sincere, genuine things about Hawaii, because your word means so much. If your word is everything, and who you are, your reputation is going to reflect that. On the flip side, if you're not able to keep your word, then for sure people will hear about that too.
"For instance we got our contractor info for Vegas where we're opening
a boutique from another person in Hawaii who started a business. We didn't even look around. We just trusted this person and we loved this contractor. That's the beauty of Hawaii. You save all of this time and energy because you can trust these people."

5
Don't think you know everything.
"I think a lot of people assume they're being brought here because they have important skill sets. And that's great," says Jim Yates, president and CEO of Par Pacific, which supplies fuel to about 100 local gas stations. "But in Hawaii, you don't bring them into town as a weapon to conquer, you bring them as a gift to share.
"There are three words you need to remember," continues Yates, who arrived from Oklahoma 24 years ago, and expected to stay just six weeks. "They are humility, compassion and character. You've got to come in with humility where you're asking people questions first and not kicking in the door and explaining things. You have to understand the way things get accomplished before you dictate an outcome: Start by getting to know the people in the community, and what's important, and that takes patience and humility. And compassion.
"I don't know who coined this phrase but it's the one I most often repeat: 'The people here don't care how much you know until they know how much you care.' That simple phrase explains a ton about how to be successful in Hawaii, both professionally and personally. It speaks to how you should come into your new company, and into the community, and how to be successful and have people be open to you. If you kick open the door and start taking people to school, and don't give enough time to make sure people know where your heart is, people shut down pretty quick. If you start with how much you care about them as an individual, and how much you care about this Island, then people are open."
---
Advice from a Mainlander Who Learned to Fit In
Five tips from Robin Hadwick, assistant dean at the Shidler College of Business, UH Manoa:
Volunteer to build connections: "Honolulu is a tight business community and a lot of the connections are through community involvement through nonprofit organizations. I taught a leadership class last term and we had several guest speakers from the business community. Each one mentioned the positive role that nonprofit volunteering had on his or her career."
Create a network: "After I had lived here for a year, I went back to graduate school. It created an instant network of local friends and led to a much greater understanding of local ways."
Ask questions. "I would not have known the importance of a baby luau (or the right gift), how a local potluck works (everyone brings enough food for everyone), what to wear to a funeral (an aloha shirt) or how many jobs your employees have (often more than one) without getting a lot of advice."
Avoid the biggest mistakes by newcomers: "Underestimating Hawaii, and how different it is. Thinking of it as a vacation paradise (which it is) and not a place for serious business (which it also is). Not having done enough homework before moving here. This leads to surprises about the cost of housing, school and food and where affordable neighborhoods are and the commutes that come with them." Recognize how much you don't know: "Treat new experiences as adventures.
Recognize the importance of family. Do not be quick to judge. Try new things (especially food). Choose a hobby that nurtures your creative side with something local, be it language, music or water
---
6
No stealth attack. Introduce yourself ahead of time and be polite.
Back in the early 1970s, when Jim Coon, his brother and his father first sailed into Hawaii, and wanted to set up a luxury charter business from Maui to Lanai, they didn't sneak around and surprise everyone. They called Castle & Cooke, which owned almost all of Lana'i at the time, and told the company about their ideas and asked for the company's opinions.
"We loved Lanai and we thought we could put together a really nice day trip from Maui to Lanai," remembers Coon. "So we talked to Castle & Cooke and told them we wanted to start a charter business but said we don't want to start it without your blessing." The response was immediate, warm and welcoming, remembers Coon.
"'We appreciate that you came and asked us before you began,' " he says the company told them. "Then we met with the local kupuna on Lanai and asked them if they had any words of wisdom. They said, 'Yes, don't come here on weekends or on union holidays because the area you want to use is our prime recreation area.' "
The Coons agreed. "We made that commitment to that community and commit to that to this day."
7
Understand why people ask, "What high school you went?"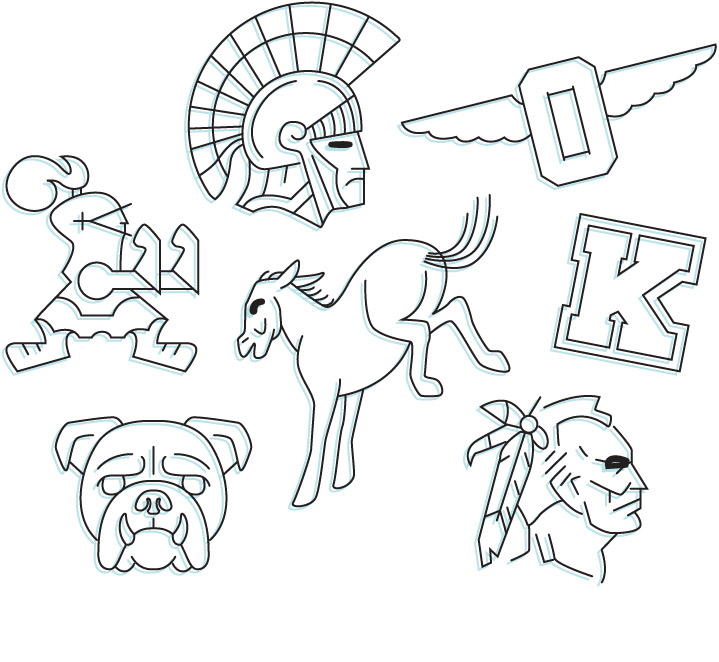 "I have this theory that when people ask what high school you went to, they're trying to find a commonality," says Telcom's Komeiji. "The next question is, 'Do you know …?' trying to find a third person who reinforces that relationship. It's about getting to know you, and whether they can get along with you.
"Developing relationships is probably most important; the idea is getting people to know you on a non-business level, such as who you are, where you're from. To develop that relationship is probably more important than finding out what you do in your business. Once you develop a personal relationship, then you can expand your relationship to be more business-oriented. People want to know who you are and whether they can trust you."
8
Don't forget your family.
They have to succeed too.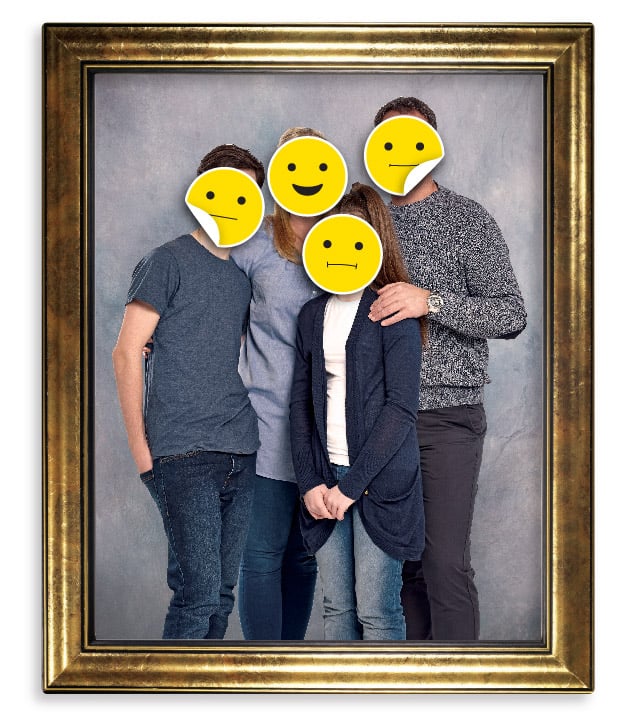 "One of the secrets of success for someone moving here is paying attention to your family's integration," says Par Pacific's Yates. "For someone who would have had a very successful business transition, I've seen them fail because of the lack of attention to family. They're so focused on doing a great job that they forget."
9
Recognize Hawaii really IS different
"While I think every place has its differences, the history of migration and the geographic isolation of Hawaii make it truly unique," says Shidler College's Hadwick. "The challenges for a business person moving here are similar to the challenges that face expatriates working in other countries. For the individual who comes here to work for a company, he or she is generally busy, has the community of the workplace to begin to get involved, and has a support group built in at work to start to learn about local life. He or she can still have challenges. There can be resentment over taking a job desired by locals and suspicion that he or she will not make a long-term commitment despite the learning curve of doing business in Hawaii. But many of the greater hurdles are faced by partners or children of the employee as they deal with the challenges of relocating here, getting familiar with schools, and loneliness.
"Sometimes the sheer distance and expense of travel can be a factor, and it is often not fully realized until you are here and something happens where you came from. Last summer I hired a person from the East Coast. It was a long and complicated negotiation. The day she was to start work I woke up to an email message that her father was sick, and she had headed home, and had realized moving here was a big mistake. She had quit before she started."
10
No talk stink. Criticize the ideas, not the person who holds them.
Hawaii is a small island state and most people know each other, says Ishihara of the Japanese Chamber. That means you may think something you say is confidential, but you can be greatly mistaken. "People think everything here is laid back and relaxed because of the aloha spirit, but they need to have an awareness that you don't talk stink because it will get out. That should, of course, be practiced wherever you go."
Hawaiian Telcom's Komeiji says, "Being part of the community doesn't mean you always have to say 'yes' and be collaborative all the time. You can still disagree with people, but it's the way you do it. You have to do it respectfully. Rather than focusing on the person, you focus on his position. Talking stink implies you're talking about the person. And the reason you don't talk stink is because you don't understand the relationships. The person you're trashing may be this person's best friend. Then you're going to get nowhere. But you can say, 'I don't agree with his position.' "
---
From a Local Boy Who Became an Influential Attorney
10 tips on doing business in Hawaii from Jeff Watanabe, retired partner in Watanabe Ing Kawashima & Komeiji LLP.
"Don't let Hawaii's outward warmth and hospitality deceive you. We are used to dealing gracefully with outsiders but tend to trust those we have known for years.
"What you do is more important than what you say. Developing long-term relationships and sensitivity to local culture is critical to lasting credibility and effectiveness.
"Avoid expressing political beliefs or preferences to individuals or groups not known well. It is likely that half of your audience won't care and the other half will disagree.
"The fastest way for an outsider to achieve credibility is through local sponsors whose credibility can be transferred. When possible, let others speak for you.
"As in Asia, a 'yes' response can often be more of an acknowledgement of understanding than an agreement. Listening carefully is therefore important. We tend to be less direct.
"Promising less and delivering more is a preferable approach.
"A common error of a newcomer is to refer to the Mainland U.S. as "the States." Not a good idea. Remember we are proud of Hawaii becoming a state in 1959.
"The term 'Hawaiians' is a racial description, and a specific reference to indigenous Hawaiians, and not used to describe someone living in or having been born in Hawaii.
"When promoting a particular approach or strategy, be careful using comparisons like 'On the Mainland we do it this way.' Every environment, Hawaii included, would like to think it is unique and has its own path to follow based upon that uniqueness.
"Perception tends to outlast reality. In other words, if one behaves badly or inappropriately but later changes his or her ways, he or she will still be perceived negatively. Conversely, if a good impression is made followed by missteps, that positive perception will likely continue for a period of time. The bottom line is early impressions and perceptions are critical, especially when doing business where short time frames and deadlines are a reality."
---
11
Look to your company's or the community's leaders for advice.
"I think it's important that people know who introduces you to people and the community," says Par Pacific's Yates. "That's one that you have to be very careful with. Just acknowledging who is going to show you around and introduce you can also come across as manipulative. By having a local person who has credibility and is willing to take you under their wing introduce you, they're putting their stamp on you and hanai-ing you into their business family and people notice that. I was blessed later in my career here and fortunate to be in business with Walter Dods and David Hulihee and Bill Mills, who backed me in Midpac Petroleum, and that was a huge opportunity for me."
"One of the things I see in terms of large, established companies is what they believe they see are a lot of inefficiencies and they think, 'If I can take over, I can do a lot better,' " says attorney Jeff Watanabe. "But they don't recognize the underlying complexity of our society, and the complexity of government. This is a very complex place. Tourism and federal spending give us wide margins of error and when people (outsiders) look at this they think, 'We can take over and do a lot better.' But if you jump in from a transactional aspect, you're going to get surprised. You need to develop patience. Relationships take time and it takes time to get involved in the community. It's important that you go out and listen to many constituencies. You should be asking the questions before you start (a business). Do your homework."
He adds an important insight: "Being a resource is much more important than being an advocate. People are more interested in what you do than what you say."
12
Be socially and environmentally responsible.
"While environmental aspects (of regulations) are common in other states, ours can be a little more challenging," said Sherry Menor-McNamara, president and CEO of the Chamber of Commerce Hawaii. "We are a highly regulatory state and that's what makes it challenging. As a result, it's important to assure people you'll be a good citizen of our community. Our mission for the state is to make sure we're sustainable and responsible, so they (newcomers) need to be cognizant of what our resources are and need to be part of the effort to ensure that our state can continue to maintain the infrastructure and various resources in a responsible way. It's important for business to understand the overarching goals for our state, such as by 2045 to be 100 percent energy efficient. You need to think about the community and have an understanding of what the community is all about, and how the decisions are made."
13
Put boots on the ground, then listen.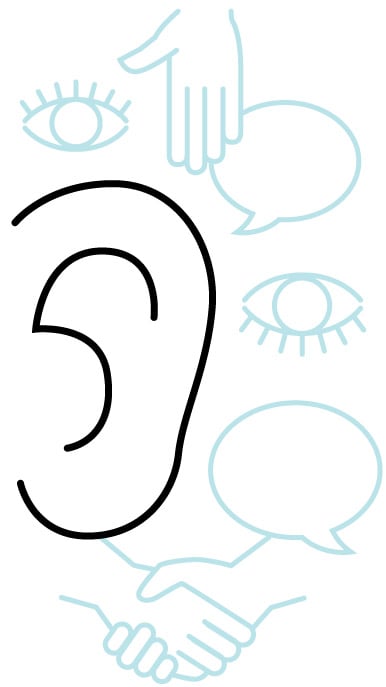 "For someone opening retail or a restaurant, it's real important to get a better idea of the population mix in the area where you want to open," says the Japanese Chamber's Ishihara. "And what will be your focus: Is it for tourists or locals? That's real important to know where to situate. Let's say they're offering Filipino food. I would automatically say maybe open your shop on the Leeward side of the island or in Kalihi, not Kahala. And many (newcomers) don't have any concept about that. In Japan, because there are millions of people, they think, 'Just get a place and people will come.'
"You need to be on the ground and take time to contact people here and get a better sense of what's happening. Here at the Chamber we have a checklist that, if you really study it, tells you some of the things you may not have done."
14
To move up, do it inside and outside your company.
"Here they expect people to move up the ranks – the internal business ladder and the external community ladder," says Yates. "I came in with BHP Hawaii, which was the old PRI business, and I was told that because I wasn't connected, I should get involved in the community (and join boards when possible). So you need to think about the community part of your track. Take the time to think about what you're passionate about, something that you can get into in a deep way, not just to put your name on the letterhead and give them $1,000 a year.
"The three I spend my time on are the YMCA, which I've been involved with for 20 years, my church, and The Queen's Health Systems. And many of my relationships in business have been developed through those nonprofits. But you don't want to go into a nonprofit board to generate business. You better go in because you're bringing your skills."
15
Hire local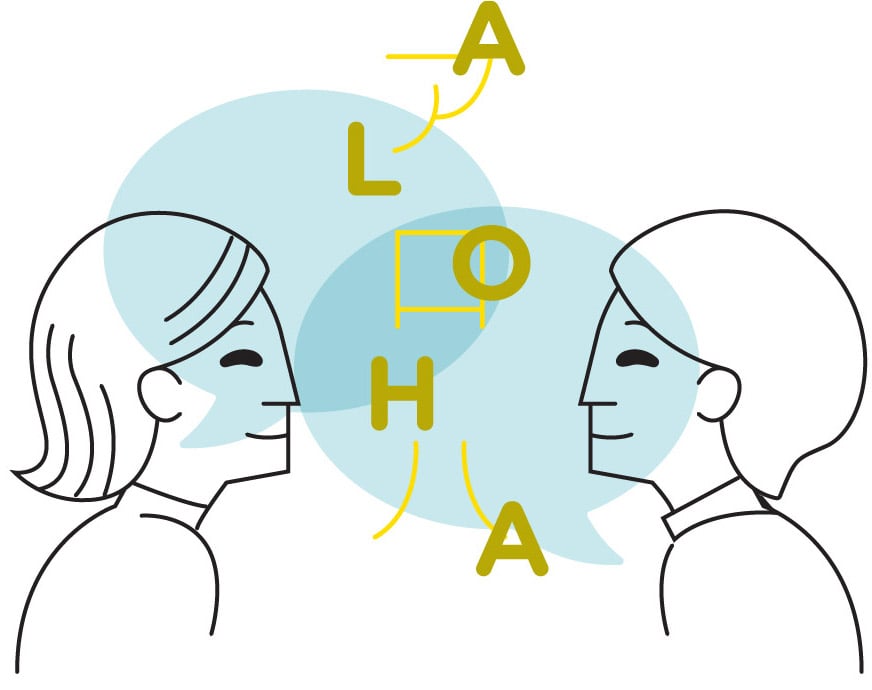 "Many think they don't need to get a local CPA firm," says the Japanese Chamber's Ishihara. "And then they get surprised because there are rules and regulations that may be a little different. The Chamber has a list of firms, especially those that deal with business from Japan, and they are bilingual and that's been very helpful. I don't know if this is different than anywhere else, but hiring local is important.
"Many of these law firms know which hot button to press if there's an issue with state government, or with permitting. They'll be able to get information quicker than you could on your own. It's their experience. The majority of law firms have a division of experts (in this area) to help businesses get adjusted and make the transition."
16
Embrace the aloha spirit
"People are people no matter where you go," says Eden in Love's Dang. "They want to be seen, they want to be heard and they want to know that what they say matters. And that can be applied to anyone in life. … When you can show to someone that you really care, that is truly the aloha spirit. That's what sets us apart. And they feel that."
Adds attorney Watanabe: "Anything you can do to help develop and respect the host culture is going to help. The host culture is incredibly important."
17
Keep a local "face"
"Being able to maintain and develop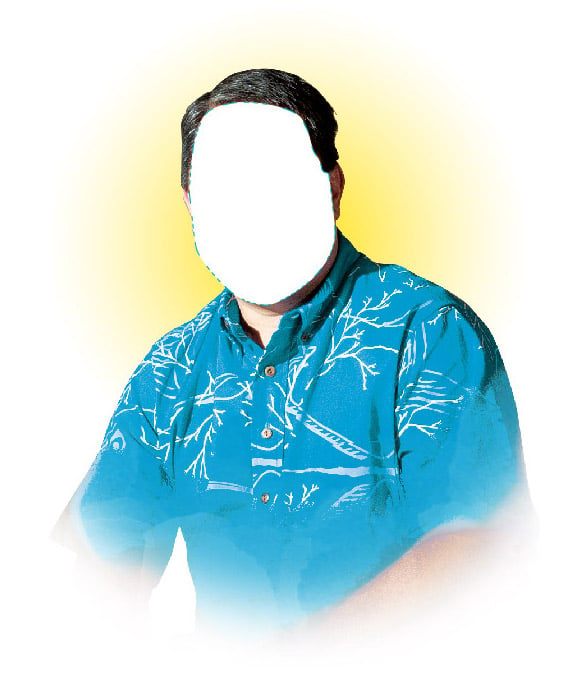 a 'face' of an enterprise is important," says Watanabe. "And the 'face' has to be someone sensitive to issues important to local people. Ownership of the company is not nearly as important as the 'face' of the company.
"Business people are by nature transactional, but that's not how things get done here. The wise newcomers find people who can 'translate culturally' for them and people like Walter Dods can do that."
18
Spread yourself around
"It's important to get a broader base," says the Hawaii Chamber's Menor-McNamara. "Get to know people outside the industry you're going to deal with because eventually you may need the support of a larger community. Who knows, that connection you make with someone outside your direct industry may create the referrals with someone else to help the project. Organizations like the Chamber are more than happy to make those initial connections. With more than 2,000 members, the Chamber can connect newcomers with other chambers on the Neighbor Islands or an industry or business here that would be interested in knowing about you. We have that diverse network you can tap into to help build your network and help you get to know the environment."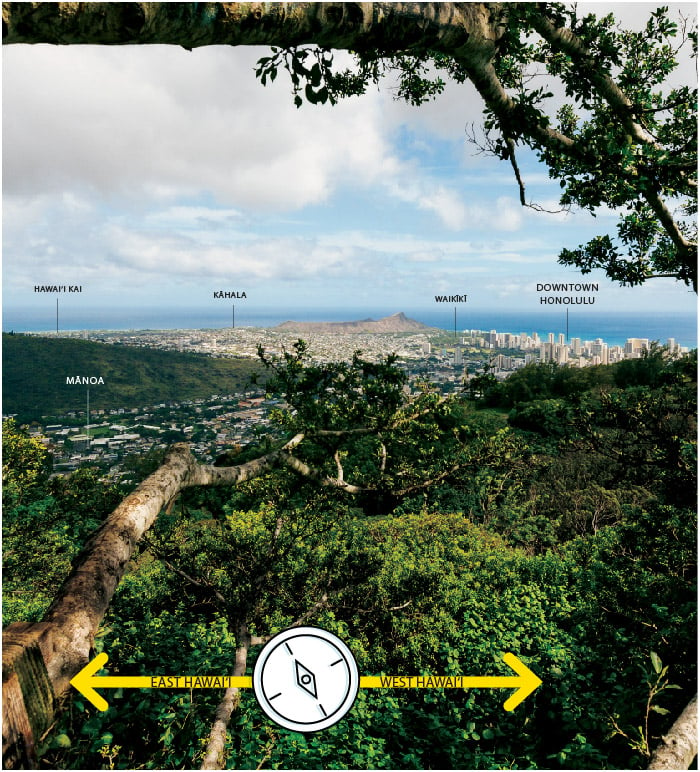 ---
Advice From an Official Who Helps Businesses Succeed
Here are tips from Jayna Uyehara, manager of the Business Action Center at the state Department of Commerce and Consumer Affairs, where more than 20,000 people are assisted every year. Go to www.getstartedhawaii.com or email: bac@dcca.hawaii.gov If you have questions while filing forms, go to hbe.ehawaii.gov for a live online chat.
"When I put myself in their shoes, it is quite intimidating and daunting when you come to Hawaii because there are so many different cultures here. And just the language itself can be overwhelming. A lot of our street and place names are Hawaiian and it takes some attention to learn how to say where you live. One man told me when he first came here that he kept telling people he lived on "One-way street" in Kailua. He kind of made do until someone told him its Oneawa.
"It's OK to ask. I ask my customers, "How do you pronounce your name?" It's a show of respect. If you're a newcomer, don't be afraid to ask, especially if it's something like your customer's name. You want to get that right. And once you start learning how to pronounce different ethnic names then you start figuring out the web in Hawaii.
"In talking to people who have come from other U.S. locations, a few have mentioned the mistake they made was to hold onto expectations from their former place of residence, and it made them frustrated and unhappy because Hawaii is so different. Once they let go of those expectations and realize they're in a new place, and they have to learn about a new place, then it contributed to their general happiness.
"We have a list of services we offer; we're kind of like a one-stop shop for starting up. You need to know business registration, tax licensing, employer registration. But we also help them brainstorm about which other government agencies they might need to contact to comply with the law – maybe the Department of Health, Department of Agriculture, the County. Even if there's no requirement from that county agency, at least they checked."