No More Candies, But a Real Gift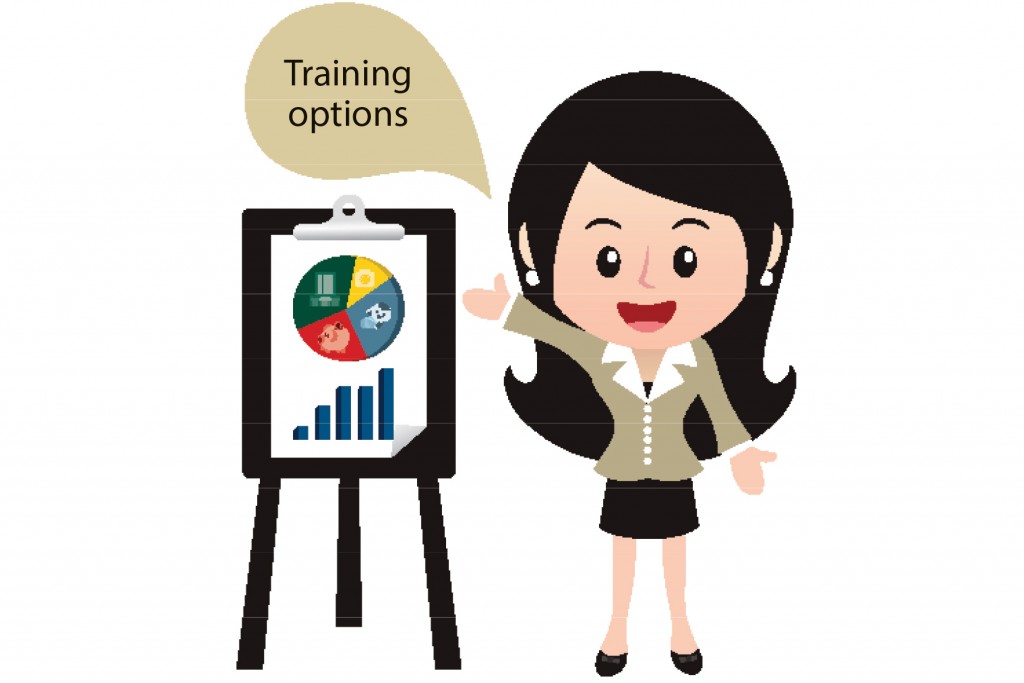 If you think your assistant looks forward to flowers and chocolate on Administrative Professionals Day, April 21, you're wrong. What he or she really wants is to attend a workshop — paid for by the company. It's a smart investment because your employee will learn and hone new skills, and that benefits you and your
company. Below are some ideas on continuing-education classes offered locally.
Five Challenges
The International Association of Administrative Professionals says the top f ive issues for its members in the next decade are:
Keeping up with changing technology
Increased workload
Working with fewer resources and a smaller budget
Balancing work and family life
Additional training in management and supervisory skills
   PROGRAM DESCRIPTION   
WHAT MAKES IT UNIQUE
  TO LEARN MORE 
PROFESSIONAL
CERTIFICATION
The Certified Professional
Secretary (CPS) and the Certified Administration Professional (CAP) are national ratings that indicate knowledge in technology, office systems, administration and management.
Highly sought-after secretaries reach these levels. In Hawaii, 72 people are active CPS holders, and only four people carry dual CPS and CAP ratings, according to the International Association of Administrative Professionals.
Hawaii participants can take the exam in May and November 2010. Fees range from $200 to $400.
Call Terry Ann Richter
at 734-9565 or e-mail
trichter@hawaii.edu.
TRAVELING
SEMINARS
Several times a month, Fred Pryor Seminars, SkillPath Seminars and CareerTrack Seminars offer one-day workshops
in Hawaii on topics ranging from communications and software skills, to management.
Workshop titles include The Outstanding Receptionist, Communication
Skills for Women, The
Indispensable Assistant and Dealing
with Diffi cult People. Classes
available statewide, but most are
held in Waikiki hotels.
Fees range from $100 to
$400 per workshop. Go
to www.fi ndaseminar.com
to register or call
800-349-1935.
EVENING
AND ONLINE
CLASSES
New Horizons Computer
Learning Centers in  Honolulu offers technology-skills classes.
Microsoft Word and Excel are the most popular topics among administrative professionals, as more companies move to
Microsoft 2007.
Choose from four learning methods: Traditional In-Class, Online Live, Online Anytime, or Mentored Learning, which combines
online and classroom
instruction.
Fees are about $250 per class. Ask about discounts and packages. Call 947-4474 or go to www.newhorizons.com.
PROFESSIONAL
NETWORKING
The International Association of Administrative Professionals is a worldwide group of secretaries. There are three chapters on Oahu, and one each on Maui, Kauai and the Big Island.
Chapters combine monthly social gatherings with workshops tailored
to members. At least one
local chapter has a public-speaking program. Hawaii IAAP has partnered with Heald College to offer quarterly Saturday-morning
classes, free for members and nonmembers.
Go to iaaphawaiidivision.
org.