Nonprofit Lets Kids Be Kids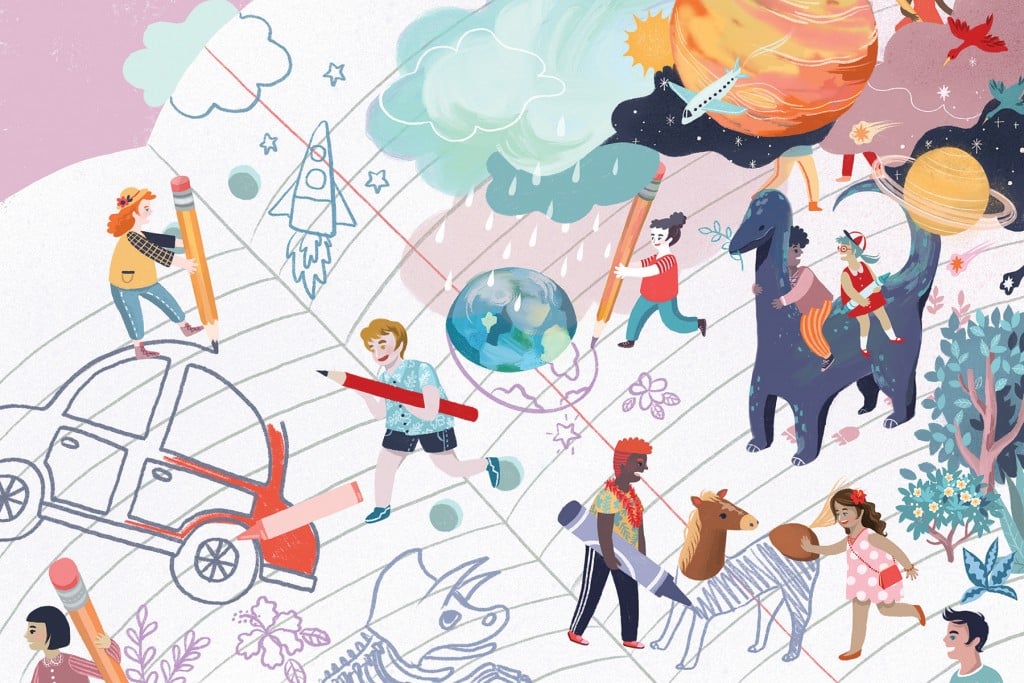 All four of Stacy Sur's daughter's have attended The Early School.
"They absolutely love it. The school focuses on building socialization skills, the ability to explore and think, and it lets the kids be kids," says the Waialae-Kahala resident.
Sur says the nonprofit is different from other preschools because it doesn't focus on rote learning. "The school is more experiential. They want kids to explore their world, think about things, and work and play with others. There are no electronic devices for learning. There are just a lot of sweaty kids – jumping, playing, laughing, singing, dancing and running."
He believes in the Manoa school's mission so much that Sur became a board member. "Our board is committed to supporting the staff, and we have teachers who are truly dedicated to TES. It's not uncommon for teachers to have been with the school for decades."
The Early School was founded in 1973 by early childhood educators and parents who weren't satisfied with what was being offered elsewhere at the time, according to its director, Frances Dote. "I believe the school was started first by UH, then it came down to the Church of the Crossroads," which is just makai of UH's Manoa campus. She has been there 40 years, almost since the beginning.
She says the school is unique due to its child-centered curriculum, encouragement of parent involvement and an organizational structure that has the teaching staff participate in the preschool's management.
"We have an emergent curriculum, where children give input about their interests and the staff then form a lesson around that interest," Dote explains. "The staff also introduce their own interests. In either case, the lesson could be for one day, the whole week or even a month.
"Families can join our Community Involvement Committee, where they help organize fun events for the school – such as campouts, pau hana at the beach or assisting with our holiday events. Parents are often asked to assist in field trips – either by driving, walking or taking TheBus."
TES has been accredited by the National Association for the Education of Young Children since 1990.
The Young Children's Program is limited to 20 children, ages 18 months to 3½ years (they can be in diapers). The Sky Room has 21 children, ages 3 and 4 years; and the Lokahi Room has 24 children, ages 4 to 6.
Dote points out the school receives no federal or state funds; private grants address specific needs, such as tuition assistance and playground equipment.
"We have an annual mail-out fundraiser called the Giving Campaign, where we ask current families and alumni for donations," says Dote. "We also have an annual Big Chill fundraiser, where we put on a children's fair with food booths and a silent auction."
Each month, Nonprofit Corner profiles small and medium nonprofits that deserve more recognition.