Nonprofit Focuses on Mental Illness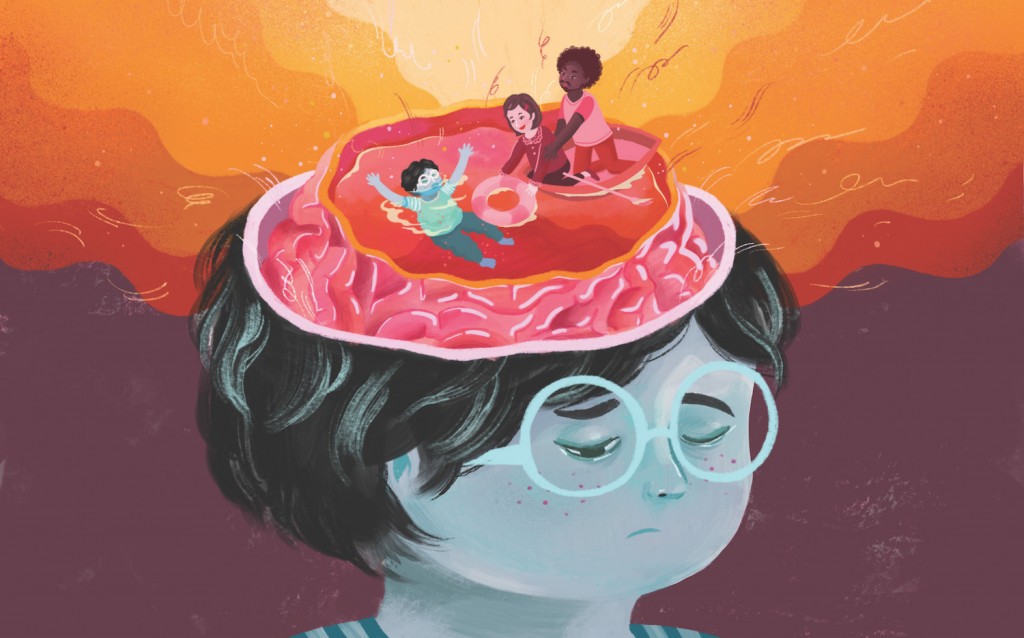 Everyone in this nonprofit has dealt with mental illness
"Bud Bowles saved my life. He came to my aid when I was floundering and gave me a kit of tools so I could deal with my mental illness," says Mark Pupilla of the man who leads the nonprofit, United Self-Help.
"I love Bud. He's helped me become a peer mentor for prisoners, and I now facilitate the same 'Bridges' class where I first met Bud and learned about how to cope with mental illness." Bridges stands for Building Recovery of Individual Dreams and Goals through Education and Support.
Pupilla says every member of United Self-Help "has been affected by a mental health challenge, from the top on down."
"I wasn't honest with the doctors about it and tried to handle it on my own, and that became a dead end."


– Mark Pupilla
Pupilla, 53, is homeless and is staying at Waikiki Health's Next Step Shelter until he can find permanent housing, which he hopes will be soon. The Long Island, New York, native comes from an affluent background and was well-adjusted until he was 17.
"Then I began to hear voices, but I learned to cope with it. But when I'd encounter high-stress situations after joining the military in 1986, those voices would come back.
"I wasn't honest with the doctors about it and tried to handle it on my own, and that became a dead end."
It's been a long journey to recovery, Pupilla says. The former military medic says he served hard time in prison, tried to commit suicide multiple times and was dishonorably discharged – all due to being undiagnosed with a mental illness for years. He's been chronically homeless and in and out of institutions. He was finally diagnosed in 2010 with schizoaffective disorder and acute anxiety and depression.
After a huge fight with his brother just before Christmas 2017, Pupilla says he was "forced" to come to Hawaii, and within weeks friends hooked him up with United Self-Help.
"When we get new people, we first try to get them into a group," explains Bud Bowles, 70, USH executive director. "Then we talk, put them on the mailing list, then try to get them involved in our activities. I give them small jobs in the office or get them to lead classes to build up their confidence.
"They get better because they've got some- thing to do. We give them hope."
The nonprofit has 16 consumer-run programs, says Bowles, a former advertising agency owner who's been diagnosed with depression. "We've got our Bridges class. We have a self-esteem class. We've got a writers group, a schizophrenia group and a depression/ bipolar group. We have tennis and golf classes. We peer-mentor prisoners and others in support groups."
"Last year, we had about 600 people attend our programs," Bowles notes. "Mental illness is a little like having diabetes – you're not always cured. Sometimes you get better, then you get worse.
"What we try to do is make their lives better, so they learn to cope when they regress. People can do better than they think: 34 percent of Pulitzer Prize-winning poets have a mental illness. Winston Churchill had bipolar."
---
To learn more about United Self Help, their activities and support groups, visit www.UnitedSelfHelp.org.
Each month, Nonprofit Corner profiles small and medium nonprofits that deserve more recognition.