Operating Music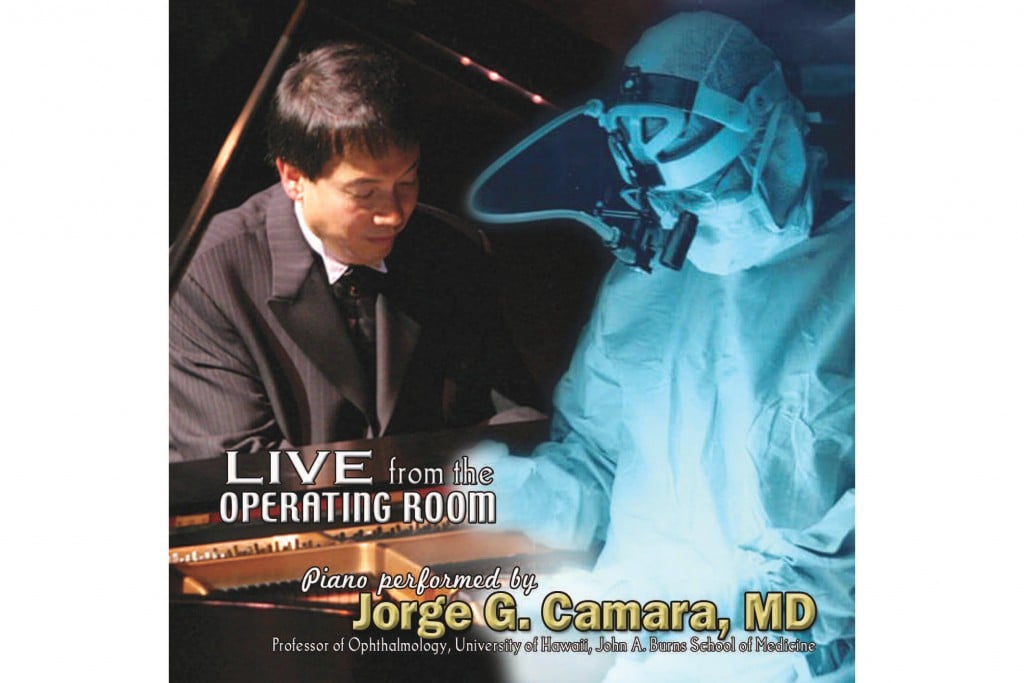 We all know gentle music can be relaxing, but it can also promote healing, says Hawaii ophthalmologist and classical pianist Jorge Camara. That's him on the cover of his new CD, "Live from the Operating Room," the first such on-site recording of classical piano music.
The CD resulted from a 2005 clinical study by Camara and others on the effects of live classical music on patients undergoing ophthalmic surgery at St. Francis Hospital Medical Center East. A piano was wheeled into the OR for Camara to play just before performing eye surgery. Patient blood pressure, stress hormones and breathing rate all decreased, reducing the need for painkillers.
"It's not just for surgery," says Camara. "You can listen to it driving to work, going to sleep and, yes, recuperating from surgery." Part of the proceeds from the CD is donated to the Aloha Medical Mission, which Camara helped found in 1983.
"Live from the OR" is available at Borders at Ward Centre, on iTunes and at www.livefromtheor.com.