Pau Hana With Bill Riddle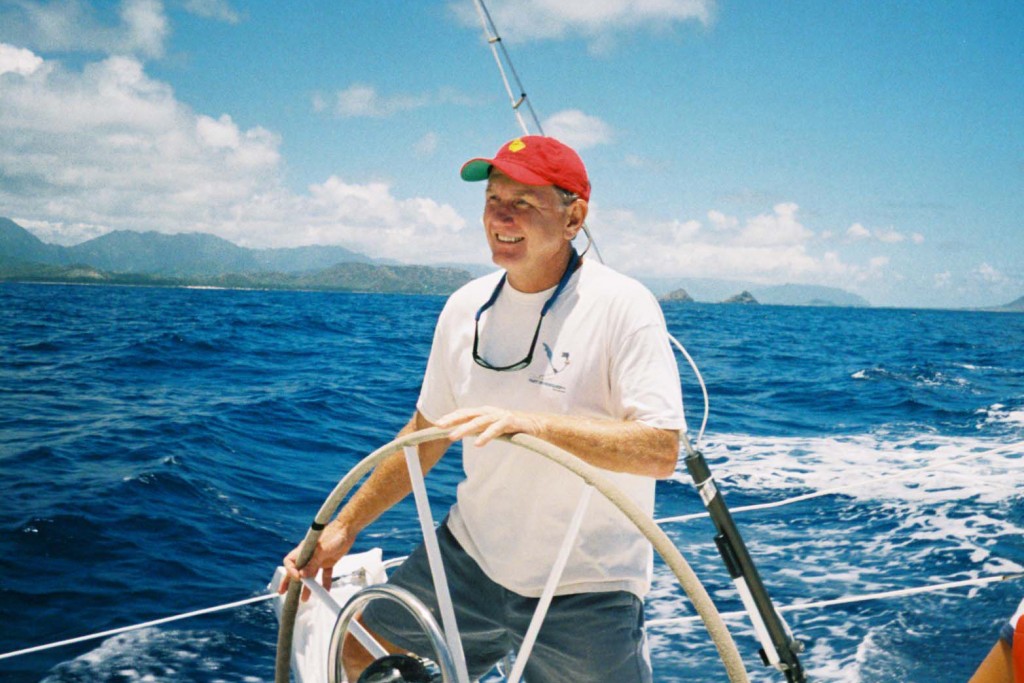 Bill Riddle doesn't sleep much.
That's how the president and CEO of Visitor Video Hawaii, which produces in-room videos for more than 30,000 hotel rooms across the state, is able to write a book, make wooden ship models, invent a golf putter, and build and fly an ultra-light airplane.
But Riddle's real passion is sailing.
He started sailing in his 20s after knee replacement surgery – he's had 12 knee surgeries total – left him with little else to do.
"My doctor said, 'Why don't you take up sailing,' and I said, 'That sounds like an old man's sport,' " says Riddle, now 66.
He had moved to Oahu after graduating from Virginia Tech University and, while still on crutches, bought a Hobie 16 for $2,000 at a boat show at the Blaisdell.
That was 1969 and he's been sailing since.
"I love the fact that it's me and the wind and the sea," says Riddle, who has been running the Thursday bulkhead races in Kaneohe Bay for the past 20 years and served as the commodore for the Kaneohe Yacht Club. "You can be out there on a 45-foot, 20,000-pound sailboat by yourself and go wherever you want to go."
Riddle, who drives a replica of a 1962 Ferrari 250 GTO that he built, embodies the philosophy of work hard, play hard.
"You have to enjoy your life. You have to live every day as much as you can." – catherine e. toth