Pau Hana with Bobby Witworth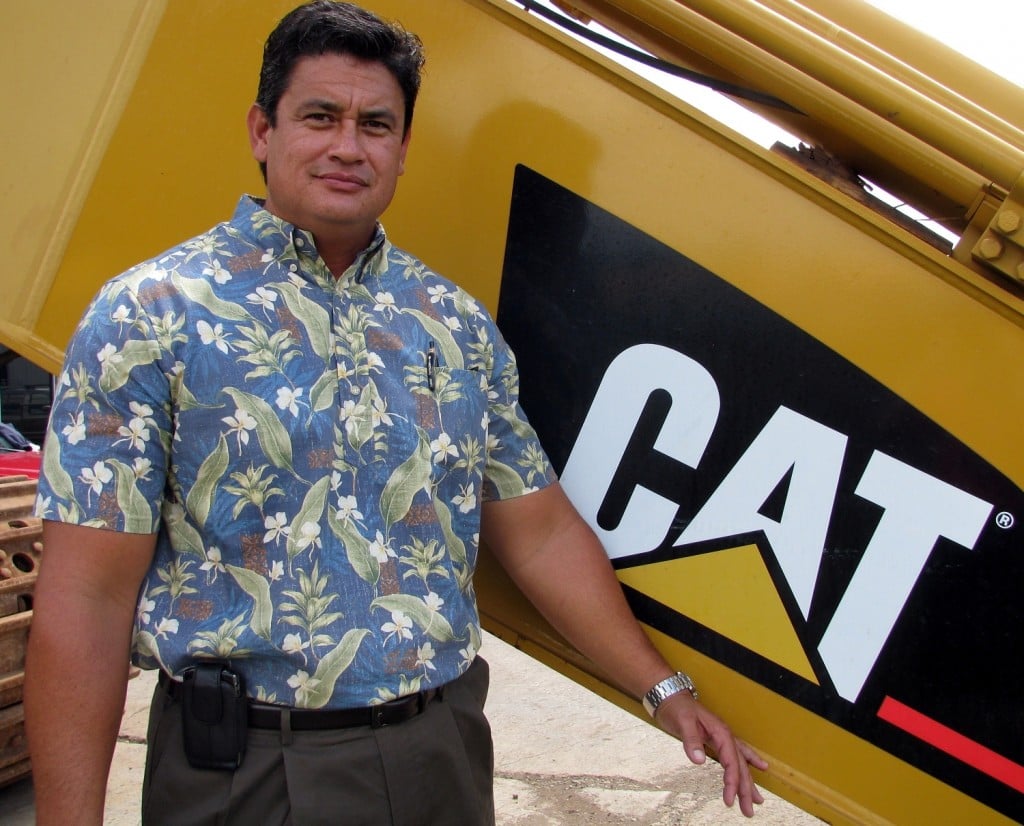 WHEN HE'S NOT OPERATING, selling and overseeing large construction equipment, Bobby Whitworth is likely deep-sea fishing.
"Getting out on the ocean is physical therapy for me," says Whitworth, general manager ofHawthorne Cat in the Pacific. "The ocean is very relaxing. Being with friends and family, talking about current and past events is priceless."
Whitworth learned a lot about deep-sea fishing from his grandfather and his father. "Nowadays I often fi sh with a very dear friend of mine, Glenn Kobayashi of Hanalei, Kauai," he says. To Whitworth, the best fishing is off the coasts of Kauai.
"There's a lot less people and a lot more fi sh. Now, living on Oahu, I go back at least a couple of times in July and August. That's the best time to fish."
It's an expensive activity, but, "It's worth it," he says. "Selling the catch at times helps with the cost. The estimated value of the boat I fi sh off is around $200K." Selling the fi sh is part of the experience, especially when he pulls in multiple 100-pound ahi, as he often does.
"The thrill is not knowing, at times, how large of a fish you will hook and the fi ght of the catch – it's you against the fish."