Pau Hana with David Miller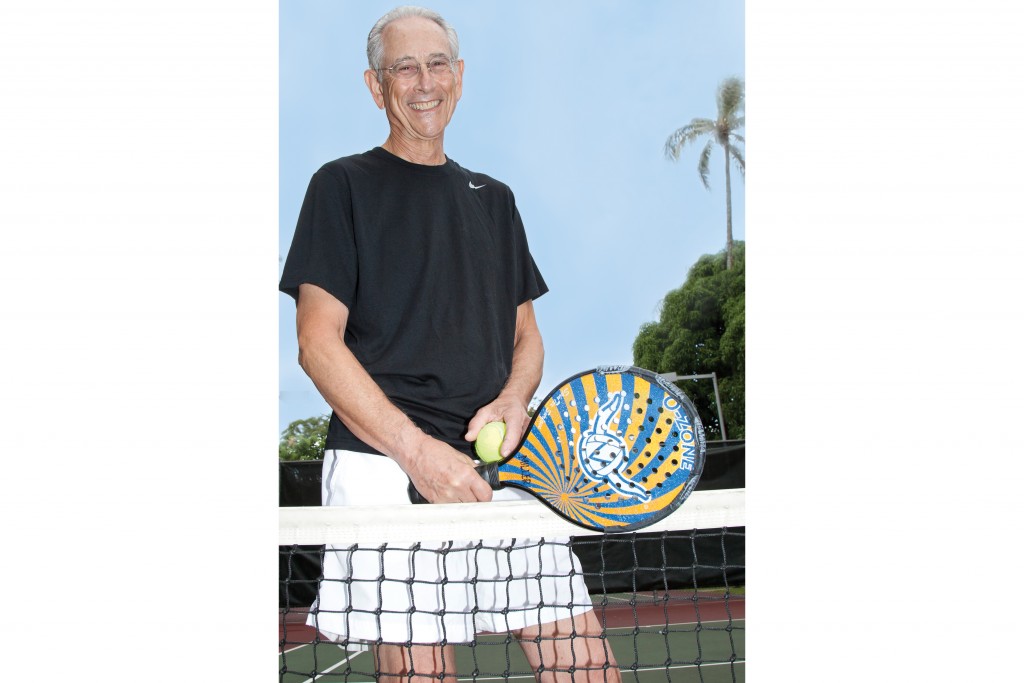 When David Miller moved to Hawaii from Boston more than 40 years ago, he figured he should take advantage of the Islands' active, outdoor lifestyle.
Since he grew up in New York City playing handball – there's not much of that here – he decided to take up tennis. Then he discovered paddle tennis, says Miller, chairman and principal at Architects Hawaii Ltd.
Paddle tennis is similar to its mainstream predecessor. The scoring and strategy are the same, but the paddle tennis court is smaller and the net lower. You use a solid paddle instead of a strung racquet and a depressurized tennis ball.
"It's a social game, it's really fun and it requires skill, which gives you goals to achieve," he says. "It's competitive, but you're really competing with yourself. It's great exercise, too."
Miller also sees the sport as a way to connect with clients and colleagues, but that's not why he's been playing for four decades.
"Its impact for me is more about the balance, which enriches my quality of life overall. Balance is extremely important to me. Achieving it is not always easy, but commitment to the goal of achieving it is the key."