Pau Hana with Jan Harada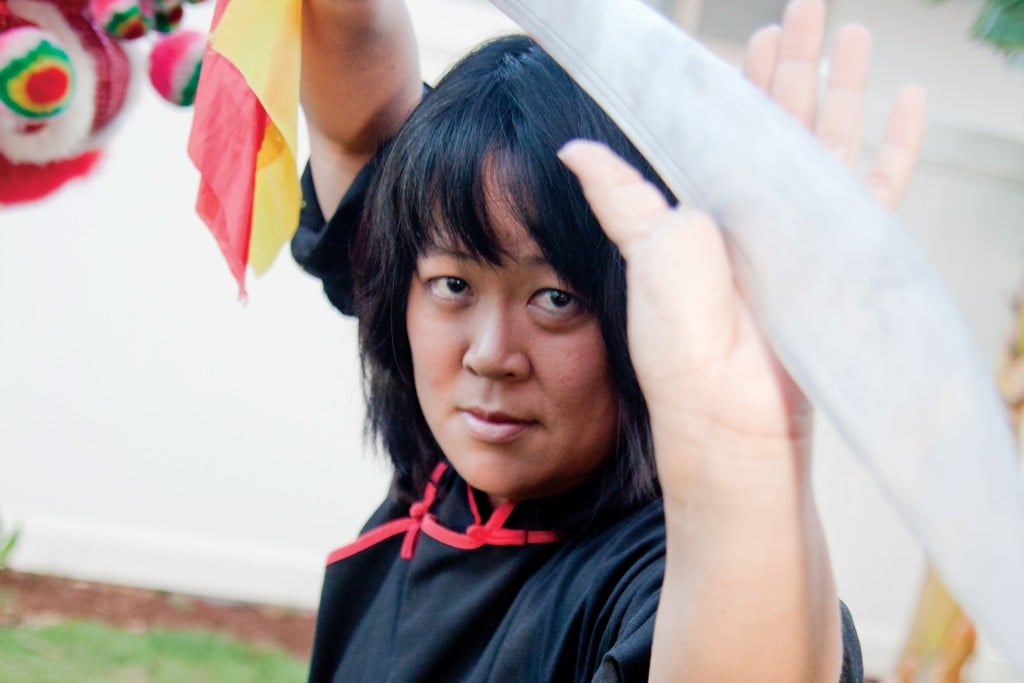 Jan Harada knows there's nothing like kung fu to get the blood flowing after a hard day and to stave off burnout.
"My work is very rewarding, but it's also very stressful," says Harada, president and CEO of the nonprofit Helping Hands Hawaii. "You need to have something outside of the workplace that's just yours, something you do for you. … I've seen people who don't have that, and it's a burnout factor."
Harada started training in kung fu 11 years ago after trying her hand at other martial arts, and has been training under the same sifu, or instructors, for as many years. She says she stuck with it because she loves the culture and tradition behind kung fu. "Plus it's great exercise and stress relief, and it's physically and mentally challenging."
Harada trains two to three times a week at her school, Saam Fu, and also performs Chinese lion dance, which relies heavily on kung fu movements, throughout the year.
"When you're really passionate about something, you make the time to do it. It's something that's just me, it's mine, it doesn't have anything to do with work. … It's like having a second family."