Pau Hana with Joe Perez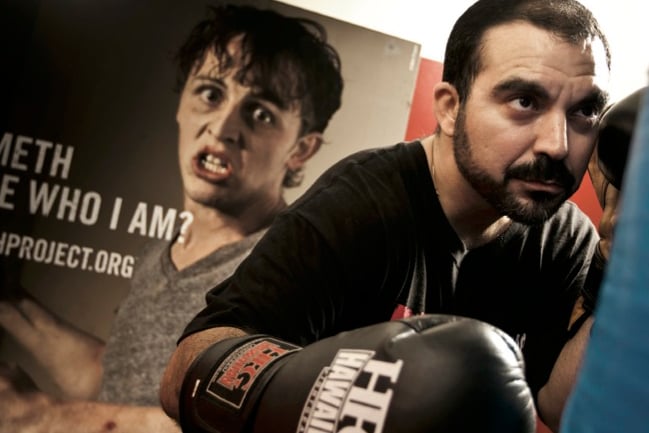 Joe Perez has one of the toughest jobs in Hawaii, and finds his release in kickboxing.
"There's something about hitting that bag after a tough day," says Perez, executive director of the Hawaii Meth Project. "I hear such emotional and sometimes tragic stories. You really do need a release and kickboxing has turned out to be really therapeutic for me."
He struggles to find time for his workouts, but goes to the Powerhouse Gym in Kakaako when he can. He also participates in inter-gym exhibitions in which he competes in four or five matches.
"I'm not a violent person at all," Perez says. "There's a very intellectual process to kickboxing. You're always thinking about your opponent's strategy."
"I'm beating up on meth addiction Hawaii," he says, laughing. "We are in this fight, in this struggle. [Kickboxing's] an ironic metaphor for what I do in real life."