20 for the Next 20: Pedro Haro, American Lung Association in Hawaii
As executive director, he launched programs for asthma management and youth vaping prevention, and advocated for lung cancer screening.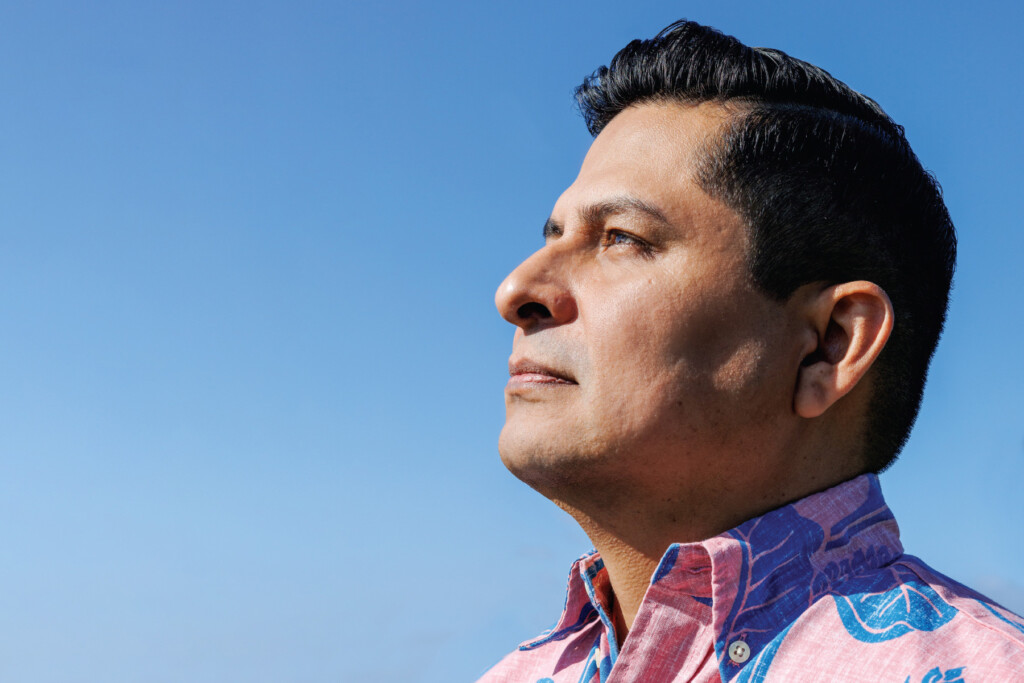 Pedro Haro

Executive Director, American Lung Association in Hawaii
Born in Mexico, Pedro Haro immigrated to Maui when he was 8. "My mom said, as good guests here, we have to leave the place better than we found it. I took that to heart. You don't do things just for yourself or your own people. Public health was an area where I felt I could make a difference."
He earned a master's degree in public health from UH Mānoa, then founded SM Hawaii, an advocacy and marketing firm. He has worked on outreach programs for the Hawai'i Department of Health's Tobacco Prevention and Control Program; helped launch the domestic violence and sexual assault prevention campaign, Hawai'i Says NO MORE; oversaw the launch of Kokua Life, a suicide prevention app; and helped pass the Kūpuna Caregivers Act.
Haro was named executive director of the American Lung Association in Hawaii in February 2020 and had just settled in when "the biggest pandemic and lung issue in 100 years hit us," he says.
Under his leadership, the American Lung Association in Hawaii has been turbocharged. It started local programs addressing asthma management, as well as youth vaping prevention and cessation programs.
According to Dr. Cynthia Goto, the association's board chair, in just two years Haro raised more than $220,000 in grants, and more than $165,000 of unrestricted donations for fiscal year 2022. "Our board has a strategic plan for the next three to five years, thanks to him," she says.
Haro also helped pass Act 162, approved by the state Legislature in 2022. It creates a task force to increase early lung cancer screening – a particular need in Hawai'i, which ranks last in the nation for early-stage diagnosis of lung cancer, according to the American Lung Association.
"He's an exceptional person," says Goto. "People are grateful to be working with him and to know him. He's always very respectful of the people he works with and wants the relationships to be beneficial for everyone."
Haro is married to Troy Siruno. As a hobby, he enjoys acting in Hawai'i-shot productions, such as "Jungle Cruise" and "Hawaii Five-0." He also is a trained singer and participates in local and national singing competitions.
Over the past two decades, Haro has tirelessly worked toward a diverse, healthy and equitable Hawai'i. "Sometimes we get focused on the problems, instead of trying to find solutions," he says. "I love finding solutions."