Pick-Me-Up Sticks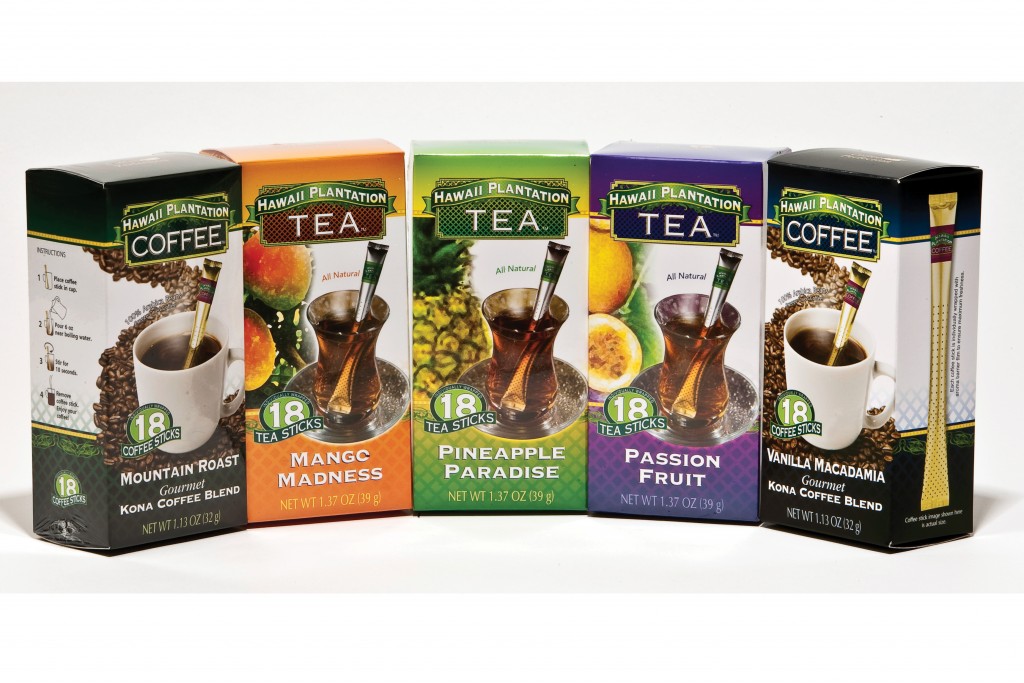 Experience the taste of the Islands instantly from wherever you are with Hawaii Plantation coffee and tea sticks. Place the stick in a cup with boiling water; allow the tea to steep for two to three minutes; the coffee crystals will dissolve in 30 seconds. 
Each stick is individually wrapped for freshness and is perfect for travelers, busy people and folks who love the outdoors, says Sharon Zambo-Fan, president of Favorite Foods of Hawaii. The gourmet Kona-coffee blends are available in Mountain
Roast and Vanilla Macadamia Nut. The tea comes in Pineapple Paradise, Mango Madness and Passion Fruit.