Picking the Right Fish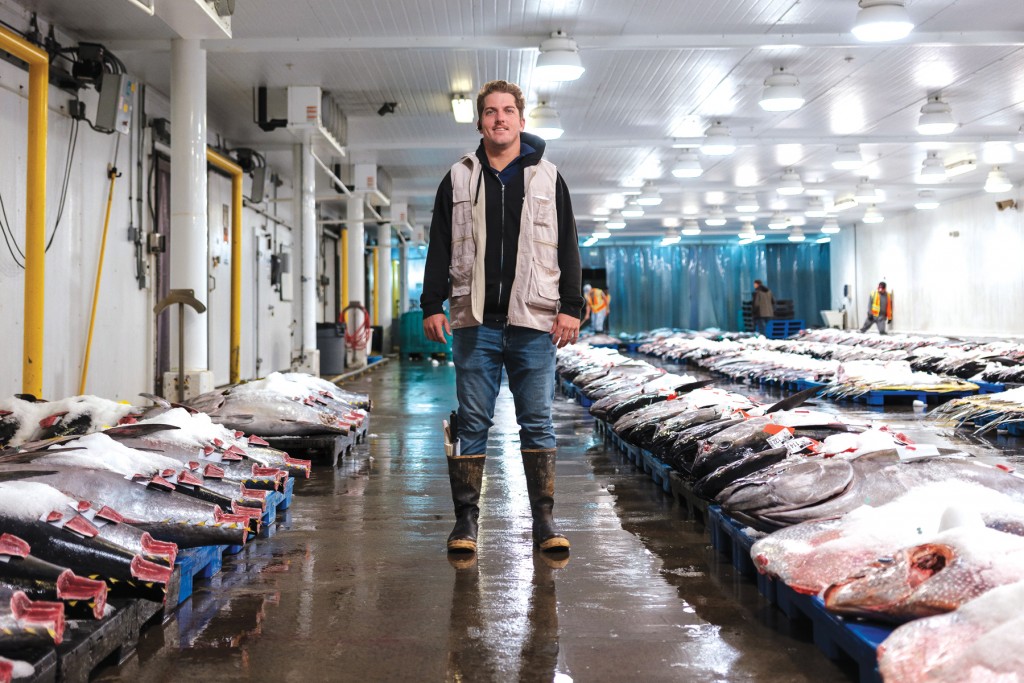 Name: Robert Fram VII
Age: 26
Job: Fish buyer, Garden & Valley Isle Seafood Inc.
Beginnings: Fram graduated from Hawai'i Pacific University in 2016 with a bachelor's degree in criminal justice and a minor in business management. His father started Garden & Valley Isle Seafood, a wholesale seafood business, 36 years ago.
"I grew up around fish and have grown to really love the industry and the company," the Kahalu'u resident says. "I take pride in purchasing the best quality we can get our hands on." After all, it's not just the company's reputation on the line, he says, but his family's too.
"After graduating from HPU, I literally walked into the office and began my journey with GVI. I was sent down to the auction and learned from Cliff Yamaguchi, a buyer that has been with the industry for more than 20 years."
What It Takes: "Our offices are near the auction at United Fishing Agency on North Nimitz Highway. Monday through Saturday, beginning at 4:45 a.m., I make our auction tags that each large company has with our name on it and the type of fish that we need to buy. I report to the auction about 15 minutes before they ring the bell to start the bidding on tuna – around 5:15 a.m.
"It's important to keep a par or standard for the company for the different types, grades and poundage of fish that our clients need. For instance, high-end sushi bars may not be as concerned by cost, while your mom and pop shops may be more price-sensitive.
"I grade each fish by feeling the body, texture of the tail cut, freshness and smell."
Fram keeps in touch with the sales team at the office by group text on his phone; they tell him whether to buy more or stop.
"The auction is a very fast-paced place; we have split seconds to indicate our decision with the flick of our wrists. Good buys bring the company money and also get the customers coming back. If you make a bad buy, you don't get yelled at, but the sales team gets bummed out. But they understand because all the sales guys at our shop were buyers before."
How Much and What Types? "I buy all types of fish, from bigeye tuna to deep water snapper, marlin, mahi, ono, walu, opah, monchong, swordfish, everything.
"Some days we'll pay $10,000; other days we'll pay $70,000. The large companies may stay until they buy 15,000 pounds."
Challenges: "It's very hard to judge the quality of a fish. You're seeing only 1% of the fish from the tail cut, and you have to determine if the rest will work out or not.
"It's a gnarly atmosphere on the auction line when tuna's being sold because everybody needs tuna, and the grades can vary drastically. It's very cutthroat and there's a lot of pressure. If it's a bad buy, and you can't sell it for that number, you're losing money on that fish right away."
Best Days: "The best part of my job is getting emails or texts from customers around the world enjoying the fish we've sent them or buying fish in a large container that can hold 1,500 to 3,500 pounds of fish. You feel like The Man!"
Pay range: "Depending on how large the company is and your responsibilities back at the shop, a fish buyer could earn from $45,000 to $80,000."
This interview has been edited for clarity and conciseness.