Polo Tailgating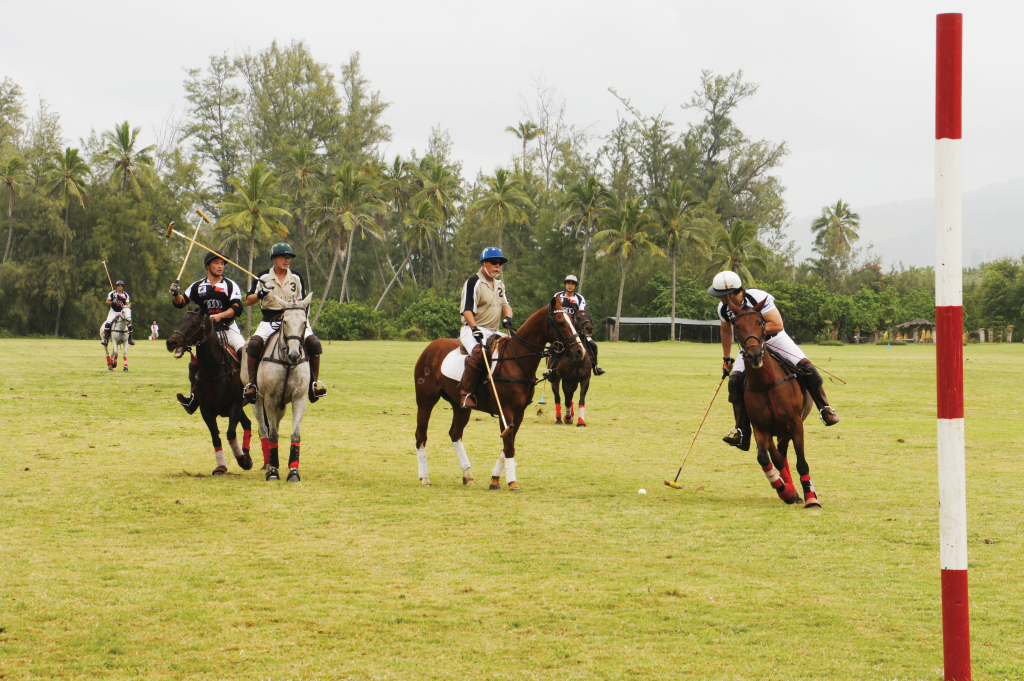 If you miss fall's football tailgating, drive up to Waialua on Oahu's North Shore any Sunday until Labor Day for horses and tailgating at Polo Mokuleia Field.
Spectators enjoy two polo matches plus an eclectic mix of halftime shows, from skydivers to rugby matches. After the games, everyone is welcome onto the field to toss Frisbees or footballs, fly kites, mingle with the players or dance to live music until dusk.
The property, owned by Hawaii Polo Club president Mike Dailey, has enough space for the 300-by-160-yard polo field (the size of nine football fields), plenty of parking, a stage for live bands, food booths and a full bar.
"We want it to be worth people's time to drive out here," Dailey says. "We want to involve more of the business community because it's a great way to entertain guests."
Event Attainment Hawaii rents tables and tents for companies wanting to host retreats for clients or employees. There is no charge for bringing your own food or drinks.