Preparing for Hawaii's Next Hurricane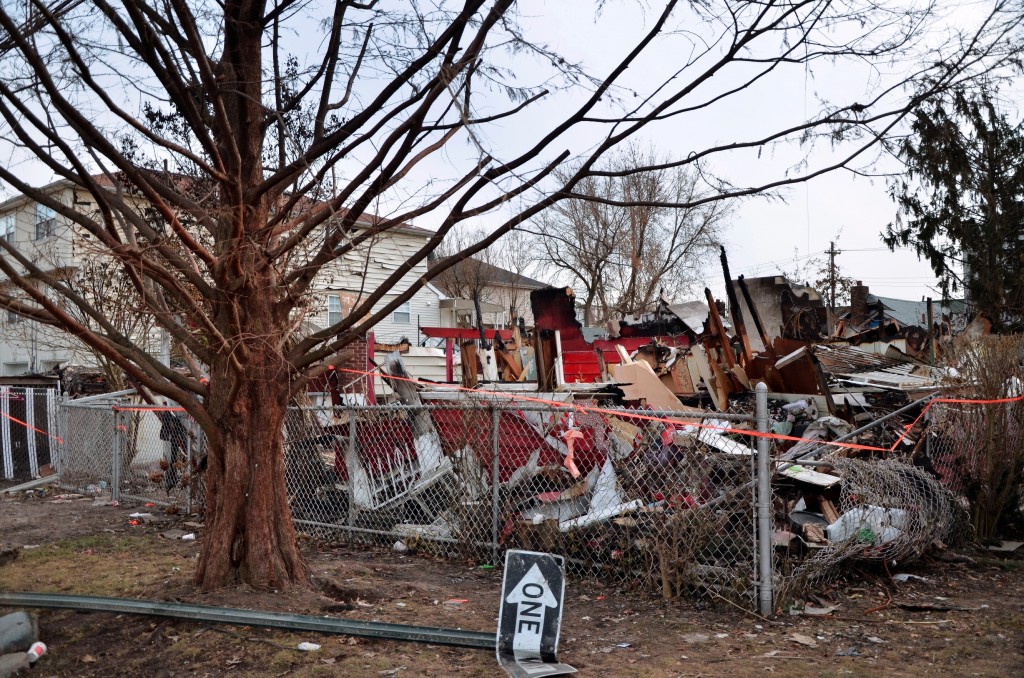 When Iniki hit, many property owners were uninsured, under-insured or covered by a company that couldn't handle all its claims
When a massive storm like Hurricane Sandy strikes, the effects on the insurance industry are felt around the world, including in Hawaii. Add in the threat that climate change could spawn many more natural disasters globally, and you have good reasons to check your property insurance and ask: Do I have enough coverage and is my insurance company strong enough to survive a major disaster and still pay me off?
No one is exactly sure how well Hawaii and its property owners are covered overall. The Insurance Division of the state Department of Commerce and Consumer Affairs does not track how many local property owners are insured. Hawaii's private insurance companies are unwilling to disclose even the most general numbers indicating disaster coverage, calling it confidential market information.
However, Stephen Tabussi, VP of First Insurance Co. of Hawaii Ltd., says his company is prepared even for a major disaster. "We take a prudent approach to offering hurricane coverage, with sufficient capital reserves and reinsurance treaties in place to make sure that even in a worst-case scenario we are able to pay all claims and help our customers rebuild," he says in an email.
How bad can it get?
On Sept. 11, 1992, Hurricane Iniki pulverized Kauai, claiming seven lives and inflicting property damage totaling $1.8 billion ($3 billion in 2012 dollars, according to National Oceanic and Atmospheric Administration). In the wake of Iniki, then-Kauai Mayor JoAnn Yukimura tapped Roberta Charles to serve as a property recovery specialist overseeing a program that helped seniors file insurance claims and try to recover.
The storm revealed that many Kauai residents were not covered by property insurance or were undercovered.
Charles, a Realtor and co-owner of Makai Properties, recalls how, in the months following Iniki, many seniors and other property owners struggled to navigate the insurance claims process and negotiate fair contracts to rebuild their homes and businesses.
For two years, she worked with property owners who were uninsured, underinsured or well insured but had to accept smaller settlements after the three companies that jointly made up Hawaiian Insurance & Guaranty Co. Ltd. (HIG) were overwhelmed with more claims than they could pay.
Hawaii's then-insurance commissioner, Linda Chu Takayama liquidated two of the entities to rehabilitate HIG and keep it viable to serve the local market. Takayama says post-Iniki claims were paid by the state's insurance-guarantee fund and the estate of the two liquidated companies. The fund, the Hawaii Insurance Guaranty Association, was created by state law and is funded by insurance companies in the state. It is designed to pay policyholders when their insurance company becomes insolvent. In the case of HIG and Iniki, some, but not all of the customers, were fully compensated.
Next Disaster
Two decades after Iniki, Charles thinks most people in Hawaii are not prepared for another Iniki-size disaster. She says people generally select disaster insurance based on the premium price, even though the cost of an uncovered claim will likely be much higher than the savings on premiums. Now is the time to analyze the financial health of your provider, says Charles. Takayama, now an attorney in private practice, suggests that to review individual insurance company ratings, use a site such as www.ambest.com. The state insurance division also provides information at hawaii.gov/dcca/ins/consumer.
Major catastrophes like the 2011 tsunami in Japan and Hurricane Sandy place great stress on insurance companies and reinsurers (secondary insurers who cover primary providers), and that indirectly affects policyholders in Hawaii.
"When (mega-catastrophes) start to happen all over the world, it's going to have a snowballing effect on everybody," Charles says.
Allison Powers agrees. She's the executive director of the Hawaii Insurers Council, which represents 14 property and casualty insurance companies in Hawaii, about 40 percent of the state's total.
"Multiple events in the world could affect the availability and cost of reinsurance purchased by (local) insurance companies to ensure they will be able to pay all claims resulting from large, catastrophic losses. That all trickles down to the cost the end user pays," Powers says.
Charles says the lesson from Iniki is: "Realistically evaluate how prepared you are and what you have done to mitigate a future disaster for yourself personally. Evaluate your own insurance to make sure your provider will cover realistic replacement costs."
Also, since Iniki, many Hawaii homeowners' insurance policies do not include hurricane coverage, which must be bought separately.
In November, Germany's Munich Reinsurance Co. released a study covering the period 1980-2011, reporting North American insurance losses related to weather catastrophes at $1.06 trillion in 2011 dollars. It also said that more frequent and intense weather extremes are consistent with scientific findings about climate change.
That means the stress on the worldwide insurance industry is bound to get even worse.
Climate Change and Hawaii
There is evidence that climate change has already started happening in Hawaii.
Recent research by the University of Hawaii-Manoa's Geography Department reports an overall decline in Hawaii's rainfall amounts and rain patterns consistent with climate change models, which suggest drought may worsen in the decades ahead. One report by UH researchers and another report published by scientists at NOAA and NASA describe how changing air and sea temperatures affect wind and rainfall in Hawaii and around the Pacific, all with implications that lead back to disaster insurance.
In addition, higher sea levels and coastal erosion will have a huge impact on coastal development in the state, where homes, hotels and other properties are valued at many billions of dollars.
Former Insurance Commissioner Linda Chu Takayama warns that the typical homeowner's insurance policy does not include coverage for flood damage or wave surge. "You need to get a flood policy if you are in a potential inundation zone," she says. "These are sold by regular insurance agents, but the insurer is the federal government."
The federal flood-insurance program has been especially hard hit in recent years; the New York Times reported in November that the federal government's flood insurance program incurred an $18 billion debt following Hurricane Katrina. Sandy's hit could be $7 billion.
Allison Powers, executive director of the Hawaii Insurers Council, wonders: Does the federal government have the will to tell people they can't rebuild where disasters are known to occur? "If people keep building in areas prone to damage, future losses are going to be more expensive."
---
Costliest U.S. Hurricanes
Costliest U.S. hurricanes to the insurance industry since 1990 (all figures are based on 2012 dollars):
Katrina  2005, $47 million in insured losses*
Andrew  1992, $22 billion*
Sandy  2012, up to an estimated $22 billion**
Sources: * Insurance Information Institute; ** AIR Worldwide. Another company, Risk Management Solutions Inc., projects losses of $20 billion to $25 billion.