Price of Romance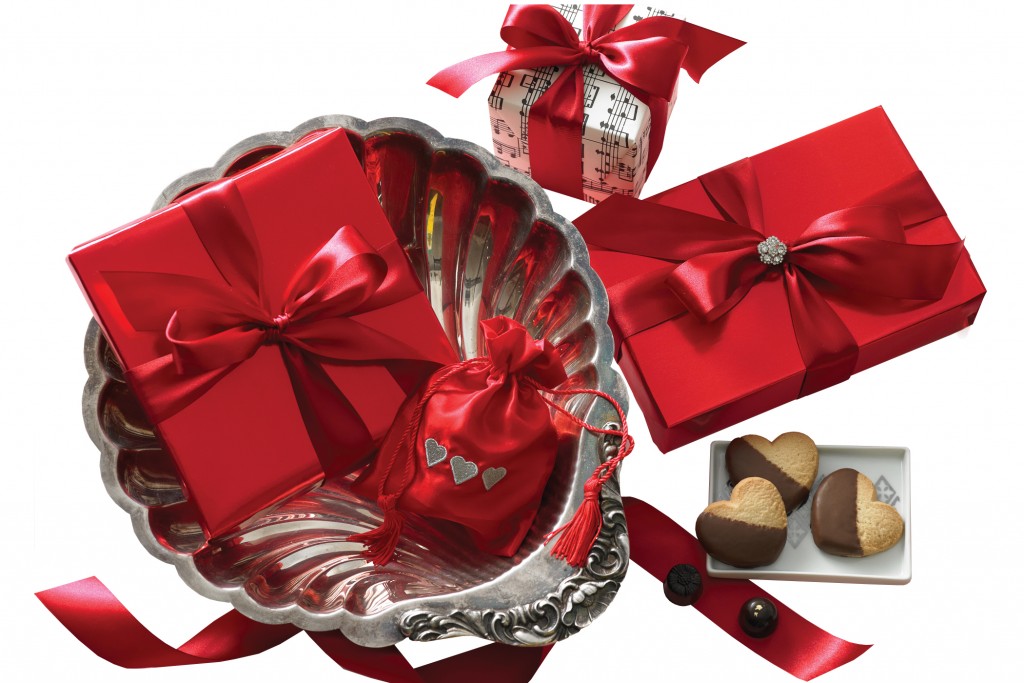 $20
The True Love Gift Box from Big Island Candies, shown at right, includes six dark- and six milk-chocolate-covered Hawaiian macadamia nuts, four heart-shape milk chocolates, two heart-shape, milk-chocolate-dipped shortbread cookies and three Mika mints. Call
800-935-5510, visit the shop
at Ala Moana Center or drop by
the factory in Hilo.
$42.95
Willows restaurant is offering ceremonies so married guests can renew their vows and couples who aren't engaged can have a "promise ceremony." It's free with the Valentine's Day dinner buffet from 5:30 to 9 p.m. A kahu will perform the ceremonies in English and Hawaiian. Mention the ceremony when you reserve at 952-9200.
Other restaurants to consider for Valentine's dinners:
• Nobu Waikiki, $130, 237-6999
• Wolfgang's Steakhouse, $100, 922-3600
• Alan Wong's Restaurant, $85-$105, 949-1939
• Roy's Hawaii Kai, $65-$90, 396-7697
Booking Advice: Many places are booked six months or more in advance of Valentine's Day. The week before the big day, however, restaurants call those advance reservations to make sure they are still coming. If you call now and the restaurant is full, call again in February. Some tables may open up.
$99.99
This "Timeless Romance" arrangement from Watanabe Floral, shown at left center, features red roses and white stargazer lilies. 832-9360 or watanabefloral.com.
$75
A barbershop quartet will delight your lover on Feb. 13 or 14 with two songs, a silk rose and a card. They can serenade at restaurants, workplaces, homes or hospitals. Donations requested are $60 for a two-hour window, and $75 for a specific time or for evening delivery in Waikiki. 262-SONG or at hawaiisingingvalentines.com starting in late January.
$1,300
She may love a day at the spa, but would probably love even more a spa day with you. SpaHalekulani's "Romance Remembered" package for couples includes a ritual foot pounding, facials, a meal served with champagne while you relax in a traditional Japanese furo, and manicures and pedicures. 931-5322 or spa.halekulani@halekulani.com.