Reaching for the Stars: Astronomy's Lifting Impact on Hawaii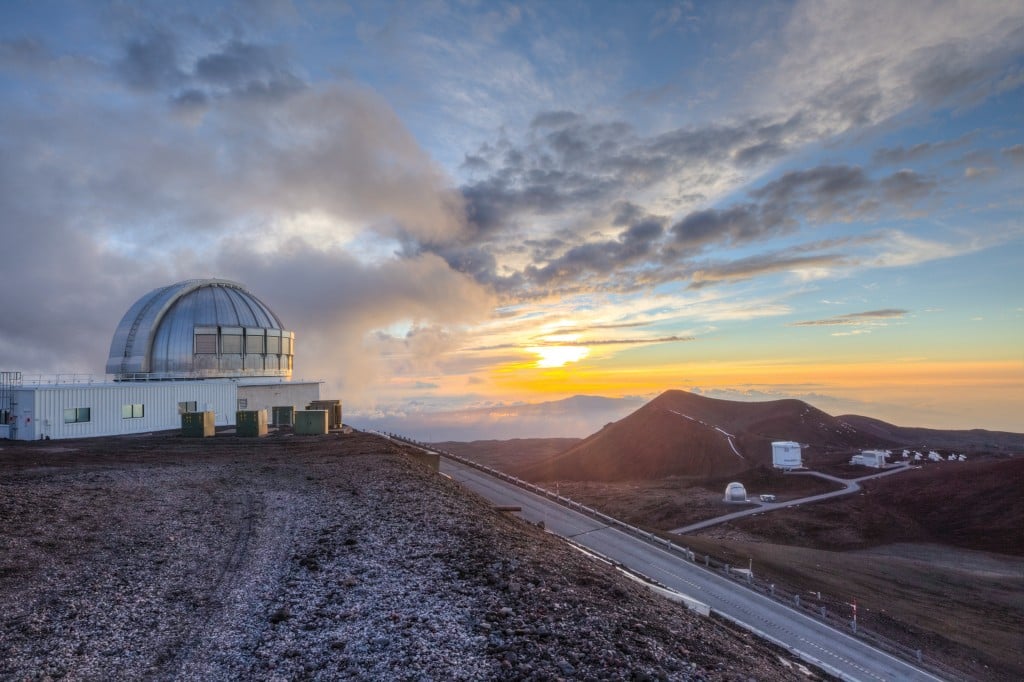 For more than five decades, astronomy has enriched young minds, fortified the local workforce and pumped millions of dollars into the economy.
Going forward, the industry could be pivotal in helping Hawaii Island rise from the devastating lava flows by enhancing economic diversity and continuing to provide a steady stream of revenue.
Barry Taniguchi, chairman and CEO of KTA Super Stores, recalls how the tsunami of 1960 inflicted great economic and human suffering on Hawaii Island. "Those were difficult times," he says. "People had to look for ways to emerge out of it."
John A. Burns, who was then governor, turned toward the stars – engineering the rise of Mauna Kea as an astronomy powerhouse.
Five decades later, this industry has a total economic impact of $168 million per year and employs about 1,400 workers in the state, according to a study from the UH Economic Research Organization (UHERO).
Taniguchi says astronomy can have a similar uplifting effect again, this time by helping Hawaii Island heal from the devastation of the ongoing volcanic eruption.

---
Aloha,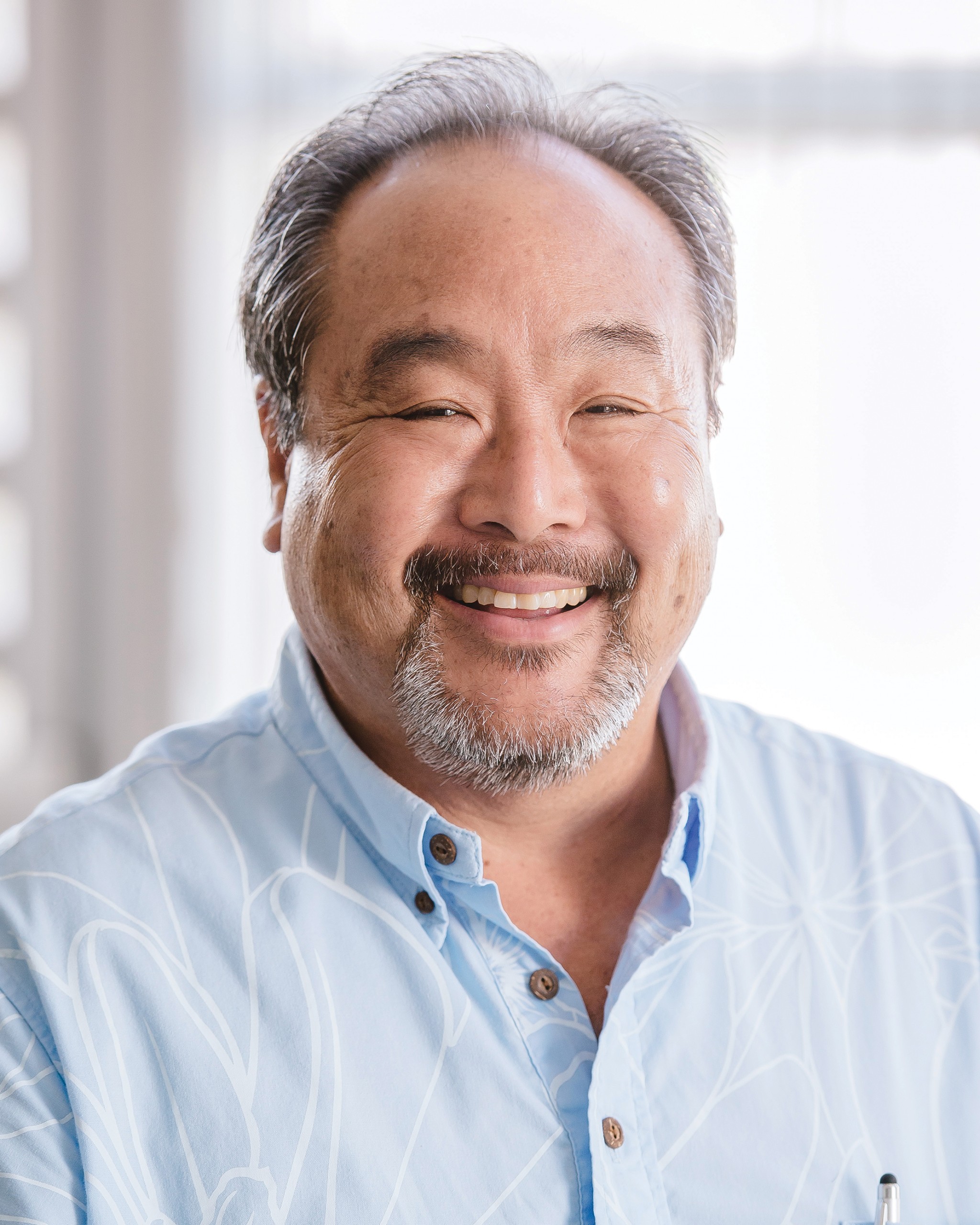 The Hawaii Island Chamber of Commerce believes in the proper care of Maunakea's natural and cultural resources, advocates for Hawaii Island community engagement in decision-making and planning for the mountain, and supports the commitment to providing educational opportunities for Hawaii youth and communities. Astronomy offers a clean industry that has substantial economic benefits for both our island and the State.
Management of Maunakea is the strongest it has ever been, mismanagement issues have been addressed, and there is a strong commitment to continual improvement. Today's management structure allows for both scientific and cultural advancement to realize the benefits and the tremendous asset that we in Hawaii are privileged to have.
Maunakea must remain a world-class astronomy center, expanding to new technologies, to ensure our island maintains its leadership role in advancing scientific research. The ultimate beneficiaries of this scientific and cultural advancement are our keiki. The astronomical research and technical opportunities on Maunakea will help our keiki gain the life skills necessary to compete on the world stage.
The Hawaii Island Chamber of Commerce, founded in 1898, has been a part of our island community for 120 years. We are honored and proud to recognize the work over 50 years ago of our former Executive Secretary, Mitsuo Akiyama, who with Hawaii Governor John A. Burns, Hawaii Board of Supervisors (Hawaii County Council) and the Hawaii State Legislature, worked together for the establishment of astronomy on Maunakea as the successful economic driver and education supporter it is today. Our organization is comprised of member businesses and professionals who embrace responsible business and economic development on our island since our humble beginnings.
Mahalo,
Miles Yoshioka, Executive Officer
Hawaii Island Chamber of Commerce
Aloha,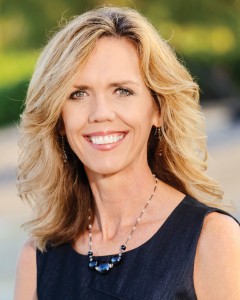 The Kona-Kohala Chamber of Commerce firmly supports Hawaii's astronomy industry and the development of the Thirty Meter Telescope on Maunakea. We advocate for a combination of science, culture and environmental stewardship of Maunakea and a new state lease for University of Hawaii.
Over 500 members strong, our Chamber consists of small and large businesses, non-profit organizations and individuals that represent a wide range of industries including agriculture, aquaculture, astronomy, banking, construction, education, finance, government, real estate retail, technology, tourism, transportation and more. The Kona-Kohala Chamber of Commerce exists to provide leadership and advocacy for a successful business environment in West Hawaii.
Our Chamber works to strengthen our local economy and promote our community by looking at ways to enhance business and individual opportunity with respect for our island's cultural and natural resources. We advocate for the astronomy industry for the opportunities it provides to diversify and strengthen our island's economy. We believe the current management structure, University of Hawaii's Office of Maunakea Management, executes strategies that protect, balance and enhance Maunakea as a cultural, scientific and natural resource.
Our Chamber supports the development of the Thirty Meter Telescope as an opportunity to advance science and technology for future generations. Through numerous outreach and educational initiatives, the astronomy industry provides STEM-related education to local school children, teens and young adults to enhance experiences and understanding in these fields. Through a workforce development pipeline, future generations can connect to meaningful employment and successful careers in our community.
Celebrating a half-century of business advocacy in 2018, the Kona-Kohala Chamber of Commerce will continue to partner, collaborate and join forces to represent business interest in government and lead political action to support the continuation and new development of the astronomy industry on the island of Hawaii.
Sincerely,
Wendy J. Laros, Executive Director
Kona-Kohala Chamber of Commerce
---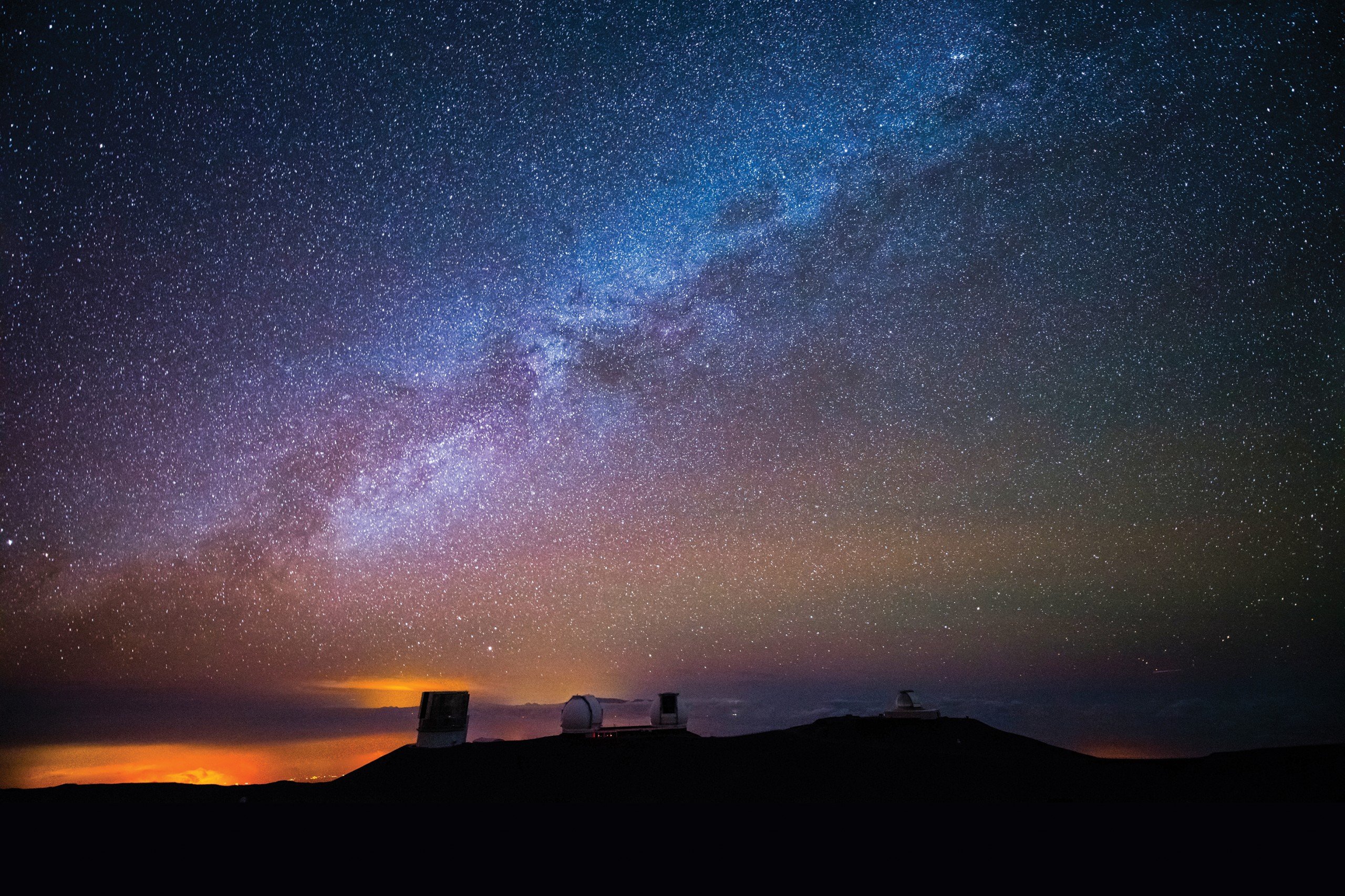 The island could use a shot in the arm. Lava has not only displaced thousands from their homes, destroyed more than 700 structures and cost millions of dollars in damage – it also threatens Hawaii Island's top financial engine: tourism.
"It is hard to forecast how it will all shake out," says Carl Bonham, executive director of UHERO and a professor of economics at UH Mānoa. "The one thing that is clear is that this is a time to protect industries that have a diversification effect on the economy." Astronomy is one of those industries.
The importance of creating alternate sources of revenue cannot be overstated, but it is important to recognize that not all revenue is created equally.
Dollars that are derived from exports are extra potent, according to Bonham. "Exporting helps economies have a better rate of growth. Without exportation, economies don't grow as fast and we, as a society, become poorer," he explains.

Astronomy – and the ancillary industries that have blossomed around it – can yield important research and development and technology that could lead to exports.
"Let's say there is a company that focuses on making mirrors for telescopes. That company then decides to branch out and begins making collectors for solar panels, which are small enough to be used on condo towers. All of a sudden, we now have a product that can be exported. That is powerful stuff."
Bonham says diversification helps economies weather financial storms, because if one sector gets hit, there are other pockets that can absorb the shock.
Astronomy also creates tangible wealth, with an average salary of $80,000 a year – about double the average salary of workers in other sectors, such as hospitality or agriculture, Bonham notes.

Steady Hand in Turbulent Times

Given the ongoing economic uncertainty, a chorus of community leaders say Hawaii Island should do everything in its power to protect and support astronomy.
"Astronomy employs more than 800 people on this Island," says Roberta Chu, SVP and Hawaii Island Manager for Bank of Hawaii. "It creates more than $28 million in paychecks that people spend here. We shouldn't be gambling with our future. We need to make sure that the Thirty Meter Telescope gets built and that we protect astronomy as a whole."
The University of Hawaii has a master lease covering roughly 11,000 acres on Mauna Kea, housing 13 telescopes plus the site for the Thirty Meter Telescope, which is awaiting Hawaii Supreme Court rulings on its permit and sublease before it can proceed. The lease expires in 2033.
Many warn that, unless UH's long-term management lease of Mauna Kea gets extended, the survival of the astronomy industry is in peril.
Hawaii is unquestionably the best place for astronomy in the Northern Hemisphere, Chu explains. But alternate places would quickly step in if the leases are not extended.
The shakeup would be palpable. Hawaii Island's total population is only 200,000 – with the highest percentage of residents living in poverty in the state, according to Chu.
"If astronomy thrives, we thrive. Construction of the Thirty Meter Telescope alone is $2 billion. It uses local union labor whenever possible. It would produce hundreds of local jobs. And astronomy in general helps us diversify our economy from over-reliance on tourism and military spending. It opens up educational opportunities for our kids. And it puts us on the map as a world-class scientific center. All of that would evaporate. There would be a big, gaping hole," Chu says.
"The thing is we are getting all of these benefits with a scientific community that has a lot of respect for our culture and our environment. It would be a shame to see it go away."
Balancing Culture and the Environment
In 2000, UH established the Office of Mauna Kea Management (OMKM) to maximize protection of cultural and environmental resources.
"It took two years to develop that plan," says Taniguchi, who was on the Mauna Kea Management Board from 2000-2012. "There were countless public hearings with everybody under the sun: cultural practitioners, conservationists, environmentalists, etc. Everybody had a voice, even people who were critical of astronomy. But that was important because everybody's input was taken into consideration."
One of the main outcomes was to promote a greater understanding of Hawaiian culture and to preserve cultural resources for future generations. The astronomy community has weaved this objective into many of its initiatives over the years.
One salient example is the Kamaaina Observatory Experience, a program that gives Hawaii residents the chance to tour telescopes on Mauna Kea. Part of the program is conducted by a cultural practitioner, who explains the cultural importance of the mountain to both ancient and modern Hawaiians.
Another of OMKM's central pillars is to protect Mauna Kea's rich environmental resources. "Every move has to be approved and vetted to ensure there will be no adverse environmental impact." Taniguchi says. "And I mean everything, from small decisions to something as big as the dismantling of a telescope."
Supporting Students
"I have lived in Hawaii for 32 years," says Doug Simons, executive director at the Canada-France-Hawaii Telescope. "I am personally invested with the well-being of this community because this is home to me."

Through the decades, Simons has seen the astronomy industry launch a multitude of initiatives to foster young minds.
One such effort is the Journey Through the Universe program, which has reached more than 100,000 students in K-12. Every spring for the last 14 years, some 70 to 80 observatory professionals visit classrooms to showcase the various work opportunities that exist in the industry.
"It is a powerful program because it shows local kids the role they can play in astronomy," Simons says. "A lot of people think that everyone here is a research astronomer, but that's not the case. We run like a nonprofit with a diverse pool of professions, including engineers, tech, payroll, maintenance, education – the list goes on."
Simons says the astronomy industry is eager to build up the local workforce pipeline. "If we hire local, we are helping out one of our own. We don't get bogged down with hiring from the Mainland, which can sometimes be like a revolving door if workers or their families don't acclimate to life on the island," he notes. "Experimenting with those types of (external) hires can cost up to a quarter of a million dollars and we are not interested in taking that kind of risk."
The Akamai Internship program is another initiative designed to expose young minds to STEM careers. It has reached more than 350 college students over the last 15 years. Each year, a cohort of local college students are embedded with professional mentors for 10 weeks.
"It enriches young minds and is a very generous program," Simons says. Each student receives a stipend while being embedded in observatory engineering teams, working on interesting projects.
Amber Imai is one of the thousands of young lives touched by such initiatives. As a junior at Waiakea High School she got a coveted internship at one of the telescopes, where she was paired up with a mentor and gained important STEM experiences that bolstered her resume.
Then, while at UH Mānoa, she was accepted as an Akamai Intern. "Those types of opportunities were exciting and helped me get my foot in the door," she says. Now 28, Imai is now an avionics engineer at the Hawaii Space Grant.
"I could spout off a bunch of numbers that show the economic benefits of having astronomy," Bonham says. "But as impressive as those numbers are, they do not capture the value and the opportunities that astronomy brings to young people. We couldn't even begin to put a value on it, because it is truly a transformative experience."