Reel Hawaii at Uluulu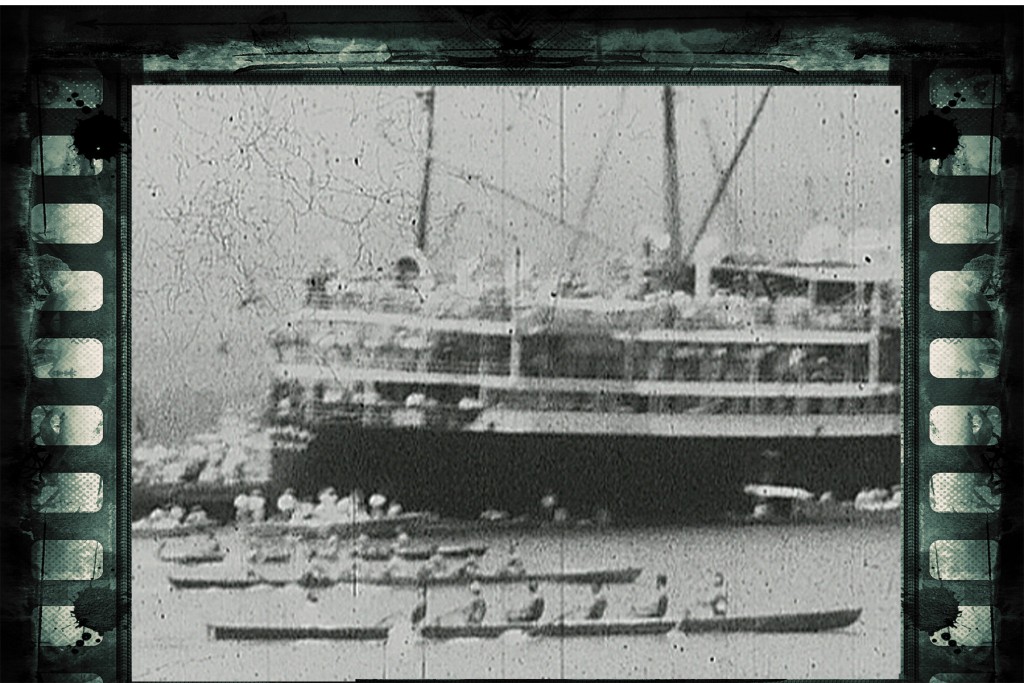 This year, Hawaii celebrates 100 years since local life was first captured on cinematographic film. Over that century, however, our humid tropical climate has made it difficult to preserve those images. To the rescue comes Uluulu: The Henry Kuualoha Giugni Moving Image Archive, dedicated to digitizing, cataloging and sharing significant old reels.
Online visitors to Uluulu, which means collections in Hawaiian, have access merely to the tip of an iceberg of 20,000 hours of archival footage salvaged from local media, educational institutions, and private individuals and filmmakers. Often, what you see online is a brief preview of a film that can usually be viewed in full at the archive's headquarters in the library at UH-West Oahu.
Thematically arranged and searchable, the archive's materials include a recording from a 1920s fair, one of the first Hawaiian Airlines' flights, military training of plantation workers in the 1940s, the Kilauea Iki volcano eruption in 1959, canoe racing in the 1960s, Don Ho's 1967 Christmas show, Hokulea's inaugural 1976 voyage and familiar politicians in their rookie days.
Uluulu was born out of a collaboration between Chris Lee, founder of Academy of Creative Media, the film school at UH-Manoa, and Heather Giugni, a local filmmaker. The collection commemorates Heather's father, the late Henry Giugni, the first Hawaiian to hold the position of Sergeant at Arms of the U.S. Senate. Uluulu was initially funded by congressional earmarks with the help of Henry Giugni's friend, the late Sen. Daniel Inouye.
Lee, head archivist Janel Quirante and their three colleagues on the Uluulu team often use the words "treasure trove" to describe the previously unavailable recordings they have uncovered.
"We've always been seeing the exact same footage on, say, Statehood Day," says Lee. "The same kid and the same G.I. in the back of a convertible. Now, all of a sudden, there's just so much more available that people haven't seen. And we want that stuff to be seen."