Register for HoMA's Fall Art Classes for Keiki and Adults
The Honolulu Museum of Art School's registration window is now open, with youth and adult classes starting this fall in drawing, painting, metal work, fiber arts, printmaking and more.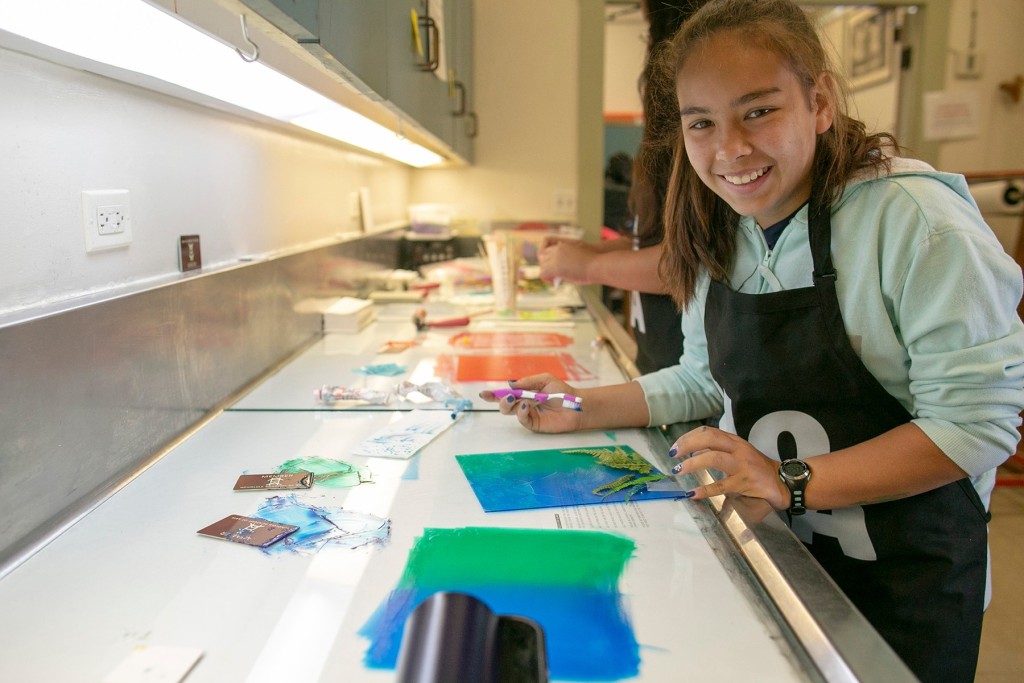 Our faculty of full-time art instructors has developed a fresh new curriculum inspired by the museum's permanent collection and special exhibitions.
Regular visits to the museum's galleries will explore artistic elements used by artists throughout the ages, providing inspiration for your own creative work.
Here's a sneak peek at some of the class offerings for the "art-curious" and seasoned students alike.
Youth Classes:
Adult Classes:
Exploring Art: Drawing, beginners, Thursdays, 6-9pm
Drawing has been employed by artists across time and cultures. In this class, experiment with a variety of methods, philosophies, and materials, with exercises and activities that help you to approach drawing expressively.
Exploring Art: Mixed Media and Collage, all skill levels, Fridays, 1-4pm
Layers reign supreme in this class! Explore using a variety of drawing and painting materials under or over each other to achieve rich visual effects and textures and expressive images.
Exploring Art: Painting, all skill levels, Fridays, 6-9pm
Explore how artists from across time and cultures approached the art of painting. In this course, you will experiment with different media and learn to apply a variety of techniques in expressive artworks.
For full class listings and registration, visit honolulumuseum.org/art-classes.