Reintegrating People Into Society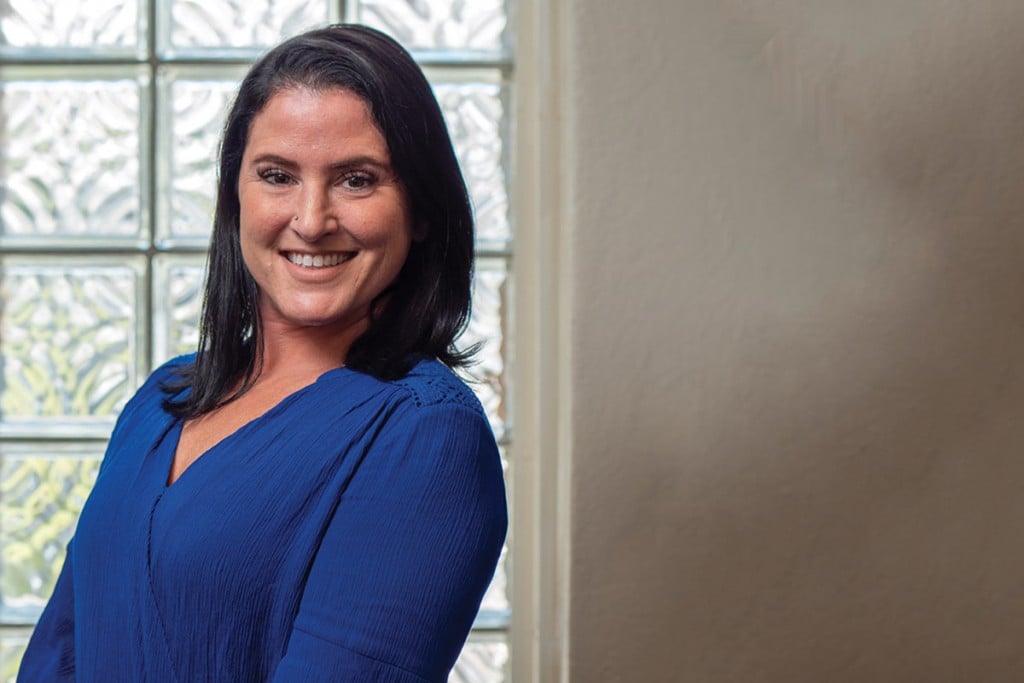 "In many ways, Goodwill has changed my life,"
says Stefani Bindes, 42, a convicted former
drug addict.
"They knew my background – all the struggles and challenges I've gone through – and they were willing to take a chance on me."
As part of her court probation, the Michigan native started her community service at Goodwill Hawaii. The manager at the Beretania Street store noticed her hard work and offered Bindes an entry-level job in 2016. She now serves as an employment counselor with the nonprofit's "Reintegrating Individuals" program, helping to transition people from prison into work furlough – just as she once did. 
"The company has been absolutely wonderful to me – everyone I work with, all the people above me. They're always willing to give people a chance."
The mother of an 8-year-old daughter has been in and out of drug treatment centers since her late 20s. At her worst, Bindes says, "My drug use was out of control. I had started to use crack cocaine and was stealing from my parents. I was a big mess."
Bindes met her daughter's father in a Narcotics Anonymous meeting. He was from Hawai'i. However, they both started using again, and Bindes served nine months in prison in Arizona on drug charges.
"Prison actually saved my life. The day I walked through the prison doors was the last day I ever touched a drug."
When she got out of prison in 2015, Bindes moved to Hawai'i to bond with her daughter who was being cared for by her ex-boyfriend's mother in Kāne'ohe. The three of them live together now.
Bindes went back to college to train as a substance abuse counselor. "My goal is to help others in my own situation. I plan to stay with Goodwill as long as I possibly can."
This is the 60th year Goodwill Hawaii has provided job placement and training, career development and employment and support services, says COO Katy Chen.
"We serve more than 13,000 people annually statewide, through 10 mission service offices on O'ahu, Maui, Kaua'i and Hawai'i Island. We have 11 retail stores statewide, with a 12th soon to open in Pāhoa on the Big Island.
"A lot of people only know us for our stores, but we also have a recycling program, we help those with intellectual or developmental disabilities, and we also have a considerable financial literacy component."
The nonprofit offers free tax preparation clinics for those in need, and adult day care programs for those with intellectual or developmental disabilities.
"We also have a federal contract to repair and refurbish military ground vehicles at Marine Corps Base Hawaii in Kāne'ohe. At least 75 percent of those in the program have a disability."
This year Goodwill Hawaii received a $50,000 renewable grant from Google to help clients improve their IT skills. "This can be from just learning how to do email, all the way up to getting special IT certification," Chen explains.
The agency is also one of 10 nonprofits to receive $250,000 grants from Aloha United Way to help ALICE households – Asset-Limited, Income-Constrained, Employed.
"This grant will give us an opportunity to expand our services to working families who are struggling to make ends meet," Chen says.
Each month, Nonprofit Corner profiles nonprofits that deserve more recognition.