Rents up 8% on O'ahu This Year, Study Says
The report from Ricky Cassiday covers rents for condominiums, townhouses and apartments.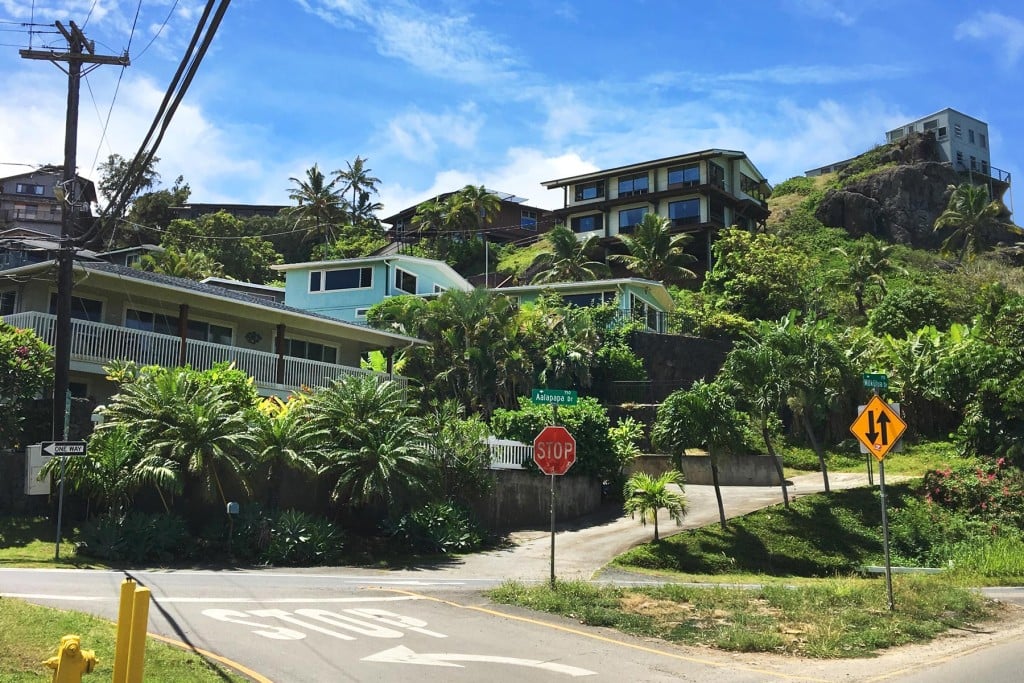 Buying a house on O'ahu has gotten more expensive over the past two years thanks to skyrocketing prices, and rising interest rates this year have put homeownership out of reach for many prospective first-time buyers.
Many of them are still renting, but that's also gotten more expensive. Along with inflation making everything from a gallon of milk to a gallon of gas more costly, rents for attached units – condominiums, townhouses and apartments – are up 8% since last year, the highest rate of increase in the past five years.
"With increased borrowing costs, first-time homebuyers are forced to rent for longer," says real estate consultant Ricky Cassiday, who analyzed O'ahuʻs rental market during the first six months of 2022 for a recent study. "Increases in the cost of development limits the supply of new housing, thus more demand and increasing rental rates at existing properties."
The average rent for a one-bedroom apartment on O'ahu jumped 8.4% from $1,829 in 2021 to $1,979 in 2022, while rent for two-bedroom units rose by 7.5% from $2,401 to $2,582, according to Cassiday's analysis. The study was done for Stanford Carr Development, which is developing a mixed-use project in Kaka'ako for Kamehameha Schools.
Three-bedroom units saw a slight decrease of 0.2%, or $7, to $3,169 — but that was after rising 8.4% in 2021.
Overall, rents for three-bedroom units rose by 17.8% from 2017 to 2022, while two-bedroom rents are 15.3% higher today than five years ago, and one-bedroom rents are 16.4% higher.
The study is based on information on signed leases collected by the Honolulu Board of Realtors during the first six months of 2022.
Based on the number of new leases so far this year, two-bedroom units are the most popular: 1,852 leases were signed for those units during the first six months of this year, 1,676 for one-bedroom units and 500 for three-bedroom units.
Meanwhile, the number of two- and three-bedroom leases declined during the same period last year and this year to the lowest numbers since 2017, and the number of one-bedroom units declined slightly from last year and 2020 but was still higher than the period from 2017 to 2019.
Cassiday says the declines since 2020 could be attributed to financial uncertainty from the pandemic, while the declines this year could be because of the higher rents or people leaving O'ahu to move to the mainland or one of the Neighbor Islands.
The overall uncertainty is likely to continue through this year and 2023, although Hawai'i appears to be in a slightly better position than the rest of the U.S. An economic forecast by the University of Hawai'i Economic Research Organization released last week says Hawai'i may escape a coming U.S. recession but only because the economy here is still recovering from the pandemic.
UHERO also noted that rising rents are helping to drive the U.S. inflation rate of 8%.
"According to data from Zillow, the median rent in the U.S. has risen 13% over the past year. On O'ahu, rents have risen a more moderate 7%, and they have been flat since May," the UHERO report says. "Still, the limited new rental supply combined with the rising cost of financing a home purchase continue to put upward pressure on rents."
Another report, by real estate research firm CoreLogic, put urban Honolulu's year-over-year rent increase in July at 6.1%, less than half of the 12.6% rate for the rest of the country, and the second-lowest rate among 20 select metropolitan areas – only St. Louis was lower with an increase of 4.4%. Miami topped the list with a 30.6% increase in rents from last year.