Turn Your Rent Renegotiation into an Honest Give-and-Take, Not a Tug of War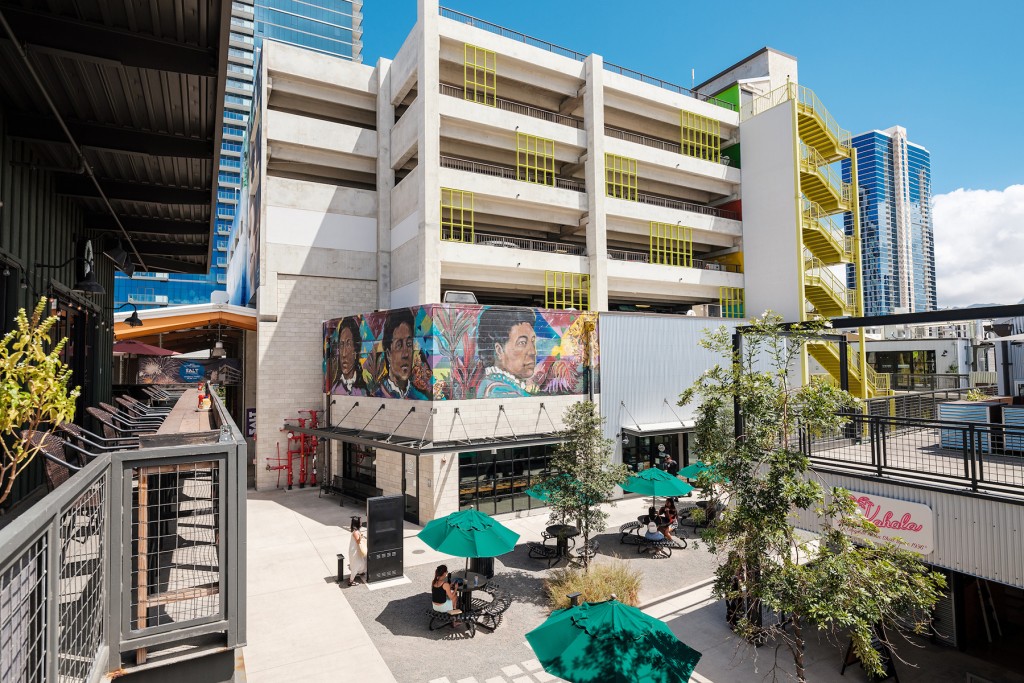 Advice from both sides of the fence and the agents who sit in the middle, including separate tip sheets for tenants and landlords.
Many businesses are struggling to pay rent as they scale back operations or close their doors entirely amid the novel coronavirus pandemic.
"As a landlord, this is the worst thing that can happen to you, especially since we don't know how long this crisis will continue," says Steve Sombrero, president of Cushman & Wakefield ChaneyBrooks.
In early April, the commercial real estate company received letters from tenants seeking rent relief. Sombrero and his colleagues emphasize that the situation is challenging on both ends: Just as tenants are struggling to pay rent, they say, landlords also need to pay their bills and lenders.
Sombrero and others interviewed for this story agree that landlords and tenants must work together during these challenging times.
"Hopefully, the landlords work with their tenants as much as possible because there's going to be a real lack of tenants to fill empty spaces, especially if this goes on for a long time," says Andrew Starn, senior VP at Cushman & Wakefield ChaneyBrooks.
"For everyone that was struggling prior to this or people that weren't paying rent to their landlords prior to this, unfortunately, all those businesses, tenants, aren't likely to make it through this major business hurdle and this health pandemic. There's going to be a lot of difficult times out of this."
Seeking Relief
For many restaurants and retailers, rent makes up the largest portion of monthly costs. Tom Jones, chairman of the Hawai'i Restaurant Association, and Tina Yamaki, president of the Retail Merchants of Hawaii, say their members are concerned about meeting those rent obligations while their brick-and-mortars are closed or have limited operations.
At the end of April, KITV4 reported that 55 Ward Village tenants had formed a hui to ask their landlord for a rent waiver or reduction. Many other businesses are also seeking various types of rent relief.
Honolulu-based Ziva Law LLLC helps commercial tenants with their leases. Chenise Iwamasa, principal attorney and founder, writes in an email that most tenants she's been assisting have been asking for rent abatement, which means that rent for a certain period is forgiven and does not need to be paid back. Landlords, she writes, usually prefer rent deferment, which delays the payment deadline.
Jones, who is also co-owner of Gyotaku Japanese Restaurants in Honolulu, Niu Valley and Pearl City, says it's common in the restaurant and retail industries to pay last month's bills with this month's income.
"I think from most restaurant owners' perspective, or even in retail," he says, the thinking is, " 'We don't have any sales, we don't have any money. It's not that we don't want to pay you, it's that we can't pay you. We don't have money to pay, and we're not going to have money to pay,' " he says.
While rent deferral can be helpful in the short term, he says, it could also mean that a restaurant will be less profitable or potentially broke when that money comes due. Instead, he prefers that landlords give tenants a discount on rent.
"I don't think that the landlord who typically has very deep pockets gets to be made whole at the expense of small retailers and restaurateurs," he says. "That doesn't seem to be really fair or appropriate."
He adds that some businesses are starting to receive assistance from the Paycheck Protection Program, part of the federal government's coronavirus relief package. Money from the program can be used to pay for rent; the challenge now is for businesses to meet certain conditions so they won't have to pay back those funds. Seventy-five percent of the money received through the program needs to be spent on employee payroll in order for the loan to be forgiven, among other conditions.
The relief package also places an eviction moratorium on certain residential leases, but Iwamasa cautions that it does not apply to commercial leases. However, Hawai'i's courts are closed for eviction proceedings through May 29 or whenever the governor's emergency proclamation terminates.
"Therefore, practically speaking, landlords could not initiate an eviction proceeding against a commercial tenant until the courts reopen," she writes in an email.
Landlord Responses
Leaders of the Hawai'i Restaurant Association and Retail Merchants of Hawaii say they've heard of local landlords offering various types of rent relief, as well as landlords who are still trying to collect full rent payments.
"It's a little all over the gamut," Yamaki says. "There's no best practice or industry standard to what's going on."
During a Chamber of Commerce Hawaii webinar, Sombrero said widely negotiated rent concessions include: partial or full rent abatement for a limited time; rent deferrals for 30 to 90 days with rent to be amortized at a future date; rent abatement in return for longer lease terms or elimination of certain lease clauses, such as terminations and renewal options; and using security deposits or letters of credit to pay rent.
Abatements usually only happen when it would be extremely difficult for landlords to replace tenants, Sombrero says. For example, it's been easy to find replacement tenants in Waikīkī, but not so much for areas farther away from O'ahu's core business and tourism districts.
"From a landlord perspective, you have to understand that not only do you have to collect rent as quickly as possible, but you also need to work with the tenants to keep them alive," he says.
Walter Thoemmes, managing director of commercial real estate at Kamehameha Schools, writes in an email that the educational trust developed an initial tenant relief program to proactively and temporarily ease the financial burden of rent payments for tenants impacted by the coronavirus and related government mandates.
Tenants who agreed to participate in the program can defer their April, May and June monthly rent without penalties or defaults. The intent is to give them time to mitigate impacts, explore other forms of assistance, gather supporting documents for relief requests and develop plans to survive and recover.
"KS is committed to the survival and success of our tenants because, as our tenants succeed, we succeed, and our communities recover and begin to flourish," Thoemmes writes.
Ward Village is offering its tenants online promotions, virtual community engagement, flexible hours of operation and 24-hour security to guard stores that are temporarily closed. The master planned community has about 1 million square feet of commercial space.
"We're committed to serving as trusted partners to our tenants and meeting with them one-on-one to review their unique needs," writes Francis Cofran, VP of management and operations at The Howard Hughes Corp., in an emailed statement. "To help our tenants plan to make the best business decisions, we provide ongoing information about both local and national resources available – from SBA loans to relief programs. We are navigating this crisis together and we will continue to work as a holistic community to get through this challenging time."
Lynn Kenton, director of corporate communications at Alexander & Baldwin, writes in an emailed statement that the company frequently talks with its tenants and passes on information that would be helpful to their welfare, such as the importance of increased hygienic and safety measures, and an analysis of complex federal paycheck protection and economic injury loan programs. The landlord has also helped tenants connect with their banks to access financial relief.
"Our goal is to just keep working together with our tenants and employees, to help all to weather this pandemic, through its end. It will take a team effort to get us all through this period," she writes.
Looking Ahead                                            
Some experts interviewed for this story say the coronavirus pandemic will likely change how commercial leasing is done in the future.
One provision that is getting a lot of attention is force majeure, which can provide extended deadlines for performance in unforeseen events not caused by the nonperforming party. However, whether and to what extent a force majeure can excuse performance depends upon the specific language used in the clause and the factual circumstances of each case, Iwamasa writes. 
Anthony Provenzano, senior VP at Cushman & Wakefield ChaneyBrooks, writes in an email that this provision was rarely negotiated before the pandemic, but that will likely change.
"In the post-COVID-19 world, however, I imagine the parties will negotiate the force majeure clause more strenuously to (1) determine whether the list of force majeure events is unrestricted or finite, and (2) clarify the landlord obligations and tenant obligations to which force majeure should apply," he writes.
Iwamasa says that force majeure clauses in commercial leases going forward will probably include words like "epidemic," "pandemic" and "infectious disease."
"That usually happens after any significant event," she writes. "For example, after 9/11, we saw more force majeure clauses include a reference to 'terrorist attacks' in the definition of a force majeure event. Although it is already fairly common to see reference to 'government order' or similar events in force majeure clauses, we might see those references expanded to specifically include the 'stay-at-home' or 'shelter-in-place' orders that arose out of COVID-19."
(To read our past coverage on force majeure clauses, click here.)
Provenzano writes that landlords will also likely modify their leases to allow for an increase in operating expenses that results from more cleaning and higher security costs. And Iwamasa anticipates a significant amount of litigation arising from this crisis.
"It will be interesting to see how courts will interpret clauses in leases and other business contracts in light of this unprecedented situation," she writes. "What the 'new normal' for commercial lease drafting will look like in the future as a result of what we have collectively experienced with the COVID-19 pandemic will also be guided by the outcome of these court cases."
Difficult Times
The Retail Merchants of Hawaii's Yamaki says it's a scary time for retailers who don't know if they'll survive the pandemic.
"We've heard of companies, whether it's mom and pop all the way up to national stores, where we don't know if they're going to reopen again here in Hawai'i and that's really scary and very sad," she says.
The Hawai'i Restaurant Association's Jones emphasizes that landlords need to help their tenants during this difficult time.
"I think you hear this expression, 'We're all in this together,' and I think it would be wise for landlords to be taking that approach and trying to work with their tenants to help them be successful in the long run.
"Rent is going to be one of the biggest challenges for restaurants to make and it's probably going to be one of the biggest reasons why restaurants who failed to reopen failed to reopen. That means there's a big responsibility on the part of the landlords with the general economy moving forward, I think. It puts a big responsibility on them."
Advice for Tenants as They Navigate COVID-19 Lease Challenges
1. Review your lease and start discussions early.
Chenise Iwamasa, principal attorney and founder of Ziva Law LLLC, writes in an email that tenants should make sure they understand their rights and obligations and what provisions might apply to the pandemic.
In addition, tenants should initiate rent relief conversations as early as possible before rent is due to provide enough time to negotiate with their landlords.
"Landlords and tenants should try to be creative in structuring the terms of lease modification agreements and balancing the needs of both parties," she writes. "Some options for rent relief include full or partial rent abatement, full or partial rent deferment, a rent repayment plan, an extension of the term of the lease in proportion to the rent relief period, and a waiver of late payment fees and other penalties."
Anthony Provenzano, senior VP at Cushman & Wakefield ChaneyBrooks, says tenants should not be afraid to ask for help if they need it: "In Hawai'i, our culture and our nature is to not ask for help," but tenants who really need assistance should seek it, he says, "even though they're trying to be humble and not ask for help."
2. Be diligent in your negotiation efforts.
Tenants can strengthen their rent relief requests by explaining how COVID-19 has hurt their businesses and what they have done to mitigate losses, Iwamasa writes. For example, tell your landlord if you are pursuing insurance claims, applying for relief under government programs, reducing staff or cutting unnecessary overhead expenses.
"Landlords seem more inclined to offer some assistance to tenants genuinely doing the best they can under the circumstances," she writes.
3. Get lease modifications in writing.
Make sure you keep good records of your communications with your landlord and get any mutually agreed upon lease modifications in writing, Iwamasa writes.
"To ensure that the workout agreement you negotiated is enforceable, memorialize it in a written agreement that complies with the modification requirements outlined in your lease," she writes.
4. You might have to make concessions.
Concessions could include that you continue to pay operating expenses and agree to an extended lease term in exchange for a deferral on your base rent, says Joseph Haas, managing director and principal broker at Cushman & Wakefield ChaneyBrooks.
5. Be careful that you don't violate any confidentiality provisions.
Iwamasa says many leases contain a provision that prohibits tenants from talking with one another about their individual leases. Landlords, she says, generally don't want tenants comparing notes or sharing what rent they're getting.
"I think in this kind of situation people are talking, so (you want to make) sure you don't violate any prohibitions on disclosing the terms of your lease with other people," she says.
6. Understand that not all landlords will be able to provide rent relief.
Some landlords may have more flexibility than others to offer rent relief to tenants, Iwamasa writes. Landlords who have mortgages on their property have their own bills to pay and are bound by lender requirements.
Advice for Landlords as They Navigate COVID-19 Lease Challenges
1. You need to communicate with your tenants.
The most important things landlords can do right now, says Steve Sombrero, president of Cushman & Wakefield ChaneyBrooks, is to communicate with their tenants about their plans or programs and to direct them to bankers and other advisors if they need assistance.
"You need to start communicating as quickly as possible. Don't leave it to chance," he says, adding that the "worst thing a landlord can do at this time is to be quiet."
Cushman & Wakefield ChaneyBrooks is trying to accommodate tenants' requests for rent relief. Many of those requests are coming from tenants in Waikīkī, says Joseph Haas, the organization's managing director and principal broker.
The company is requiring its tenants to apply for financial assistance under the federal Paycheck Protection Program. Money from this program is provided by the federal government to assist impacted businesses, which can use it to pay for employee salaries and rent.
"We want to make sure they're taking advantage of this historical program that we have never seen in the history of the U.S. or maybe even the world," Sombrero says.
2. Look at the provisions in your lease.
Some key terms to review include force majeure, interruption of services, business interruption insurance, operating expenses, abandonment/continuous use, security deposit, holdover, default and termination. During a Chamber of Commerce Hawaii webinar, Sombrero recommended that landlords consult their attorneys and risk advisors to see how these provisions might impact their ability to enforce their commercial leases.
3. Ask your tenants about their finances and what they are doing to mitigate COVID-19 impacts.
Landlords should request information on all government assistance the tenant is seeking or has already been granted, evidence of business continuity insurance and the defined coverage amounts, a description of the tenant's ownership structure, and the last three years of audited financial statements and tax returns, Sombrero said during the webinar. In addition, landlords should also request the tenant's current financial statement and balance sheet.
4. Keep detailed records of any issues related to COVID-19.
Landlords and property managers should keep records on how long and why tenants are unable to use their commercial spaces, any instances of actual or potential exposure to the virus within the building, notices provided to tenants and all remedial actions taken, Sombrero said during the webinar. 
He also recommended that landlords and property managers prepare for discussions about rent concessions by creating a master file with information about each tenant's lease terms, current rent price, any past due amounts, security deposit amount, letters of credit, any personal or corporate guarantees, and whether the tenant has any lease renewal or termination rights.