Low Inventory May Push Local Real Estate Prices Even Higher
This is the first of weekly Hawai'i real estate reports from Janis Magin Meierdiercks, who covered the industry for 15 years at Pacific Business News. If you have tips or ideas for stories, email her at HawaiiRENews@gmail.com.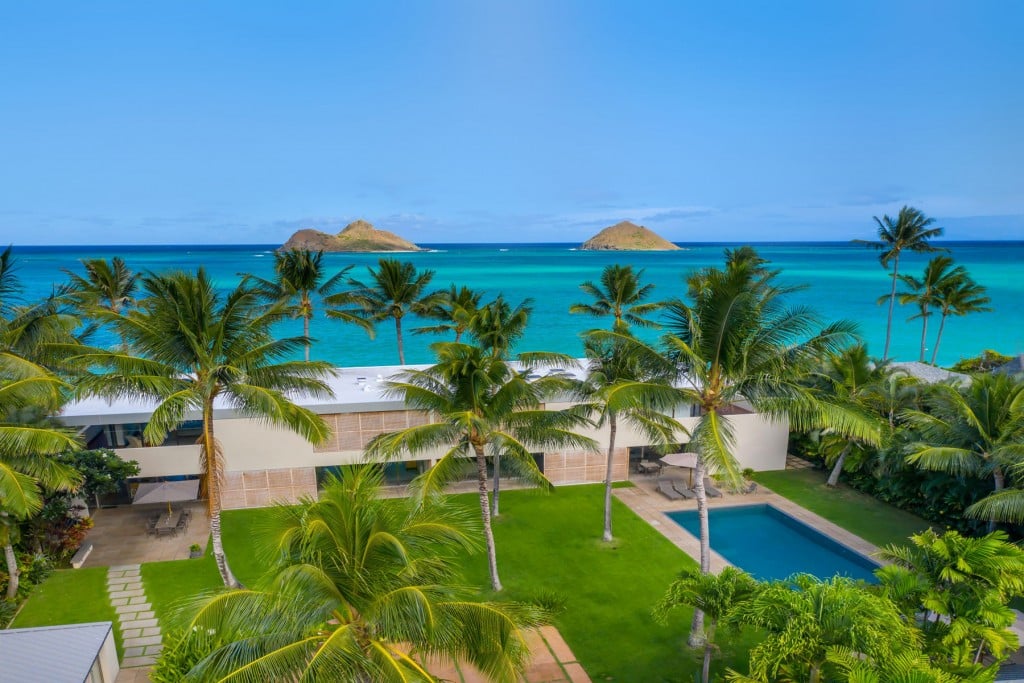 As Hawai'i begins 2022, the residential real estate market in the Islands, especially on O'ahu, continues to set records with no signs of abating.
Chad Takesue, 2022 president of the Honolulu Board of Realtors and a partner at real estate firm Locations, says the lack of inventory could restrain sales this year. Potential buyers are looking, but there aren't enough homes and condos to go around, which will put continued upward pressure on prices, he says.
"I think you'll still see an increase in the overall median sales price for condos and single-family homes. You may not see the exponential growth that you saw in 2021, but you'll still see some upward trending because bottom line is there's just not enough inventory."
Last month 309 houses were actively marketed for sale, a 26.3% drop from a year earlier, and 15.6% fewer than in November 2021.
Overall, new house listings in 2021 rose 8.4% from 2020, but were still down 10.8% from 2019. The number of active condo listings in December 2021 was down 35.2% from December 2020.
2021 Was a Hot Year
While the pandemic slowed things across the Islands last year, it helped heat up local real estate sales. The number of homes sold was 37.3% higher in 2021 than 2020, and those homes sold much faster – houses spent an average of just nine days on the market before going into contract, and condos just 12 days, according to data from the Honolulu Board of Realtors.
The median price of single-family homes on O'ahu topped $1 million for the first time in August and did not back down through December, when it was $1.05 million. The median price for the whole year finished at $990,000, an increase of 19.3% from the previous year.
The median price of O'ahu condominiums, which hit a record $500,000 in August, October and November, backed down slightly to $485,000 in December. The median price for all of 2021 was $475,000, according to HBR data.
But while the number of single-family homes sold on O'ahu tapered off in December, declining 10% from the same month a year earlier, sales of condos grew by 15% in December. For the year, the number of condos sold jumped by more than 53%, compared to 2020.
Interest Rates Rising
Takesue says economists at the National Association of Realtors recently laid out trends that could affect Hawai'i's real estate market.
"The biggest national thing that's going to impact us here locally is the (Federal Reserve's) monetary policy because that will affect interest rates," Takesue says. "Our best guess is we'll see some rise in interest rates from where we are at today."
Rates for 30-year fixed-rate mortgages averaged 3.22% last week, the highest level since May 2020, compared to 2.65% a year ago, which was among the lowest rates ever, according to Freddie Mac. National Association of Realtors economists forecast the 30-year rate will rise to 3.7% by the end of 2022.
That could add pressure on O'ahu's condo market as buyers priced out of single-family homes downsize their expectations.
"The population that's looking today will have to adjust, because it does impact what your buying power is," Takesue says.
Click here to subscribe to Hawaiʻi Real Estate News, for a free weekly email providing news, insights, and tips on local real estate.