Interview: Hidehito Uki, CEO and Founder, Sun Noodle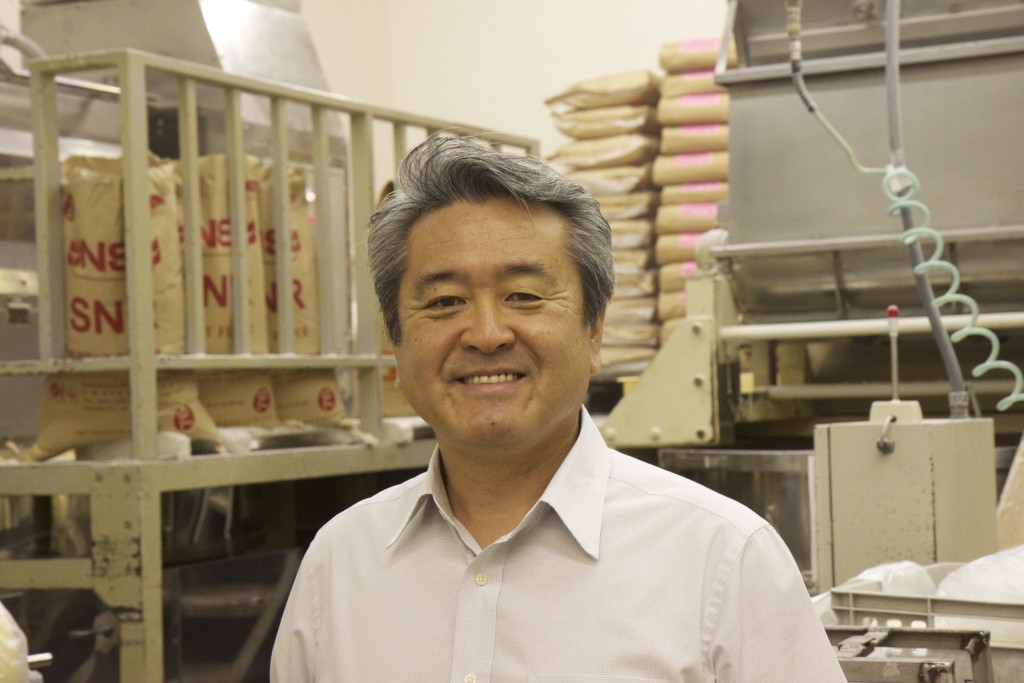 Please describe how and when you are conducting your return to your offices, factories and other physical locations.
As a food manufacturer and an essential business, Sun Noodle factories have remained open throughout the pandemic. Our Honolulu facility is following the recommended guidelines from the Centers for Disease Control (CDC) and the Hawai'i State Department of Health, along with rigorous hygiene procedures for food safety and quality control. We also conduct temperature checks for every employee prior to their shift and check for signs of fever and other respiratory symptoms. We are advising employees who have any signs of illness to rest and recover at home.
Human resources, administration and other nonfactory employees have been working remotely whenever possible and will return to the office on an as-needed basis. Moving forward, we will have employees follow alternating schedules and limit the number of people in the office to allow for social distancing. We no longer accept visitors or customers to the factory and will move all external meetings online. Masks will be required by all employees.
After your transition period ends, how do you think your "new normal" will be different from your old normal?
Ramen bowls are not originally meant for portability and the current dine-in restrictions have had devastating effects for many of our restaurant customers. As a result, Sun Noodle has invested in the research and development of products and services to help with delivery and takeout. We developed a new "Ramen on the Run" noodle, designed to maintain its texture and taste in to-go dishes. We also transitioned our Ramen Lab kitchen space in New York City  to test different takeout and delivery processes. Through our experimentation with these new areas of service, Sun Noodle is hoping to develop an expertise that will help support our restaurant partners through this transition from dine-in to takeout.
We also ramped up the availability of Sun Noodle retail products online and in grocery stores, which helps provide home chefs with fresh and artisanal noodles for their quarantine meals. As a result of this accelerated development of new products and services to meet our customers' changing needs, our "new normal" involves many employees developing new capabilities by taking on new roles, responsibilities and projects.
How do you think your new normal will affect your finances and customer service?
At Sun Noodle, our customers are part of our 'ohana and it is our top priority to care for our 'ohana. This pandemic and the resulting closure of dine-in restaurants have had enormous impacts on both our restaurant customers and retail customers. We've stepped up for our restaurant customers by discussing their concerns and using our resources to develop the takeout and delivery services that they need most during this time.
We've also been listening to the needs of our retail customers, who have been asking for a wider distribution of our products in grocery stores and online. We understand that we cannot please every customer, but we see this period as an opportunity to demonstrate our commitment to supporting the local restaurant industry and community.   
How are you going to ensure good employee performance and engagement under your new normal?
With locations in New Jersey, California and Hawai'i, Sun Noodle has always valued connectivity through phone and video calls. Our leadership team and various departments have increased the frequency of our meetings to account for the many changes that take place on a day-to-day basis in this uncertain time. This also gives us an opportunity to gauge the areas that may need extra help or the colleagues who may need extra support. In addition, we are taking advantage of virtual tools, such as Slack and Zoom, to keep everyone connected and engaged.
Are there other important lessons your organization learned from this crisis?
This crisis has taught us the importance of listening to our customers and being open to changes. As our customers' business needs changed, our business needs changed, and it was vital for our team to be able to discuss new opportunities for growth with those who are directly affected. We had previously been resistant to adding new services that would put a strain on our current resources, but we realize now that we have a responsibility to adapt with the needs of our community. We have been presented with an opportunity to use our resources to help those who are struggling and to uplift others at home through educational cooking content. There are many ways to serve the community and we are grateful that we are able to serve our community with nourishment and joy through high-quality noodles.