Virtual Interview: Suzanne Young, CEO, The Honolulu Board of Realtors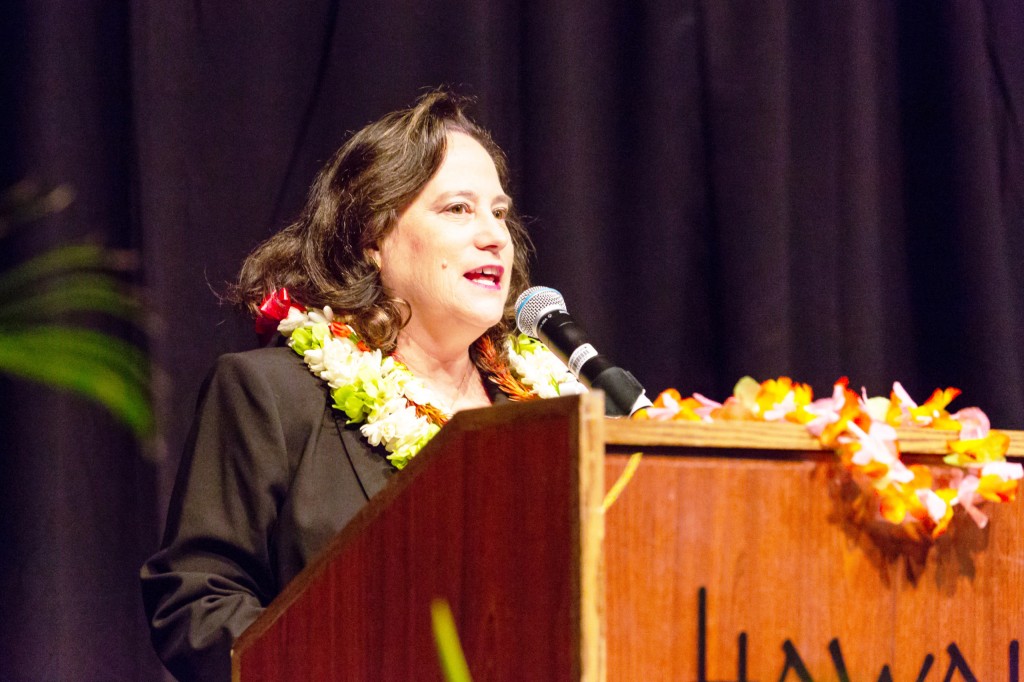 Please describe how and when you are conducting your return to your offices or other physical locations.
Following Mayor Caldwell's order on May 28, we began a phased-in approach to returning to the office beginning June 5. After an initial deep sanitation of the office, we will welcome back our staff in phases based on whether they work in a private office or open cubical space. We will institute one-way pathways throughout the office and add floor marks to encourage social distancing between staff. Staff will be provided with safety guidelines, PPE and sanitation supplies. Some employees will continue to work remotely due to childcare purposes, public transportation concerns or high-risk personal health situations. For the foreseeable future, our office will be closed to walk-in traffic and we will provide services to members remotely or by appointment in a specially designated space.
While real estate is still open for business and Realtors are helping clients every day, business continues to be conducted remotely whenever possible. This means virtual showings and open houses as well as advising clients via video conferencing and phone calls. Certain real estate activities are permitted in-person, but everyone must wear a mask, practice social distancing and sufficient cleaning must take place between appointments.
After your transition period ends, how do you think your "new normal" will be different from your old normal?
For our members, the "new normal" may require continued use of face masks, scheduling appointments, smaller open houses and other adjustments to the typical way of buying, selling and renting homes. Electronic signatures on documents and virtual home tours will likely remain part of the mix.
To best serve our members, we worked quickly to implement new tools to optimize remote work and are deeply grateful to our partners who have provided us with great resources. We're definitely all in this together.
We will likely see developers and architects look closer at how homes are designed and built, and at what pace. More than ever, consumers now realize the importance of their homes and the features that matter to them, which may influence demand in the future.
We will continue to advocate for housing availability and homeownership. We anticipate real estate being a key economic driver in our state's recovery. While we don't know what the market will look like post-COVID, we know we have to work with our community to advance housing availability and affordability in making homeownership possible.
Are there other important lessons your organization learned from this crisis?
We have learned how resilient, creative and caring our industry and community can be. Since the start of the crisis, we have pulled together as a community to support one another. We have adapted our businesses and our lives to keep one another safe, and every day we see acts of kindness. From celebrating those on the frontlines to finding new ways to stay connected and leaning in to help those most in need, our entire community is banding together and will no doubt emerge from this crisis stronger.