Roll the Dice and Learn How to Get Rich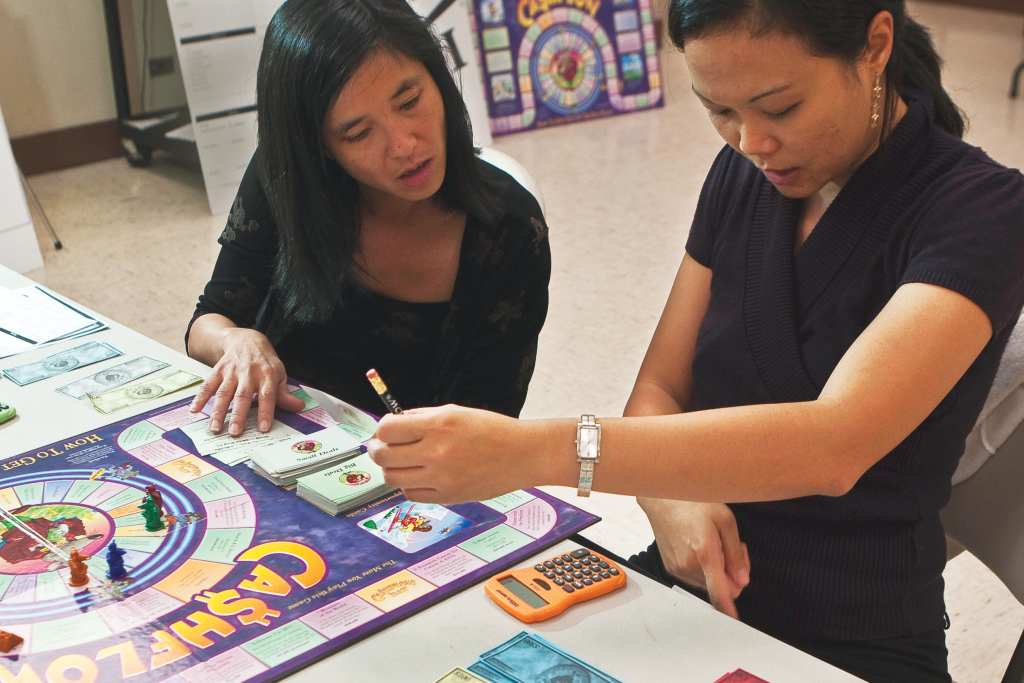 Want to be a rich woman and increase your financial IQ? Hawaii's nine Cashflow Clubs teach financial literacy using the Cashflow Game, which shows how to make your money work for you and how to distinguish between good and bad investments.
The board game was created in 1997 by Kim Kiyosaki, author of "Rich Woman," and Robert Kiyosaki, the bestselling author of "Rich Dad Poor Dad." Players learn to analyze real-life scenarios, such as purchasing stock or investment real estate, while managing and boosting their cash flow. The object of the game is to get out of the "rat race" — living paycheck to paycheck — and onto the fast track toward financial freedom. USA Today described the Cashflow Game as "Monopoly on steroids."
"The Rich Dad philosophy is that you learn by doing, so this game allows you to simulate the real thing in a fun, safe environment like the YWCA," says Lee Ann Del Carpio, a local leadership consultant and the co-owner of Rich Dad Hawaii. "And, of course, since it's all play money, you're able to learn from your mistakes pretty painlessly."
Players' behaviors during the game usually mimic their personalities, says Kim Kiyosaki. "This is a good tool for self-reflection, because if players understand what they're doing wrong when it comes to their finances, they can change those behaviors and learn how to make choices that'll put money into their pockets instead of the other way around," she says.
There are seven clubs on Oahu and one each on Maui and Molokai. The newest meets at the YWCA at Laniakea. For times and other locations, call 780-9055 or visit www.richdadhawaii.com.